Hmm, hotting up as pressure rises, sounds familiar? But no, we're not talking about the main story of the day right now, the weather is following the same trend. By Monday, it looks like temperatures will tip into the low 30s Celsius and later next week it could well become even hotter.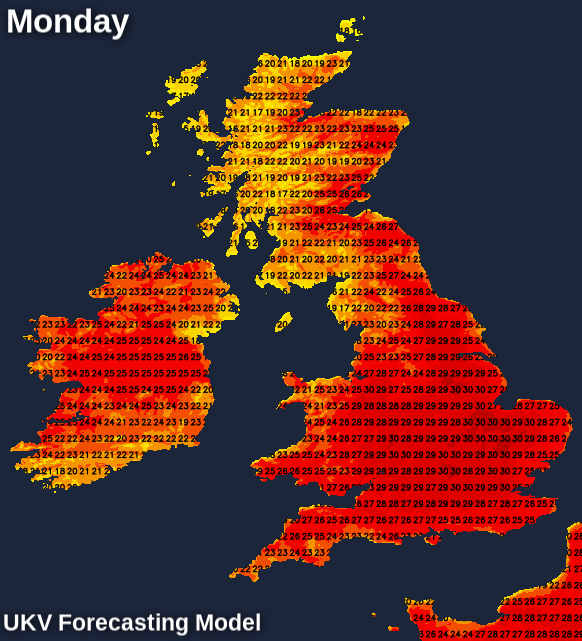 As has been well advertised previously, the reason for the change to initially drier and increasingly warm, sunny weather is the arrival of high pressure. It's been ridging up towards the UK from the Azores since Sunday and will finally make it right over the top of the country this weekend.
As it's still centred just off to the southwest of the British Isles, for now, it is still allowing some moisture and the occasional front over the top of it, which will bring some extra cloud at times, along with some outbreaks of rain into the far north and northwest of Scotland. But, by Sunday most of the country will be in the same generally sunny and increasingly very warm, if not hot boat.