High pressure is building this week, but it's going to be a slow burn as it ridges up from the southwest.
One issue with the Azores high is that as it's trying to build up across the UK, it can allow fronts to move around over the top of it, bringing some rain (generally to the far north and northwest) and also a fair amount of cloud. So, although its influence means that most of the country has already seen the back of the showery weather which plagued us last week, we're not into wall-to-wall sunshine or heatwave territory just yet.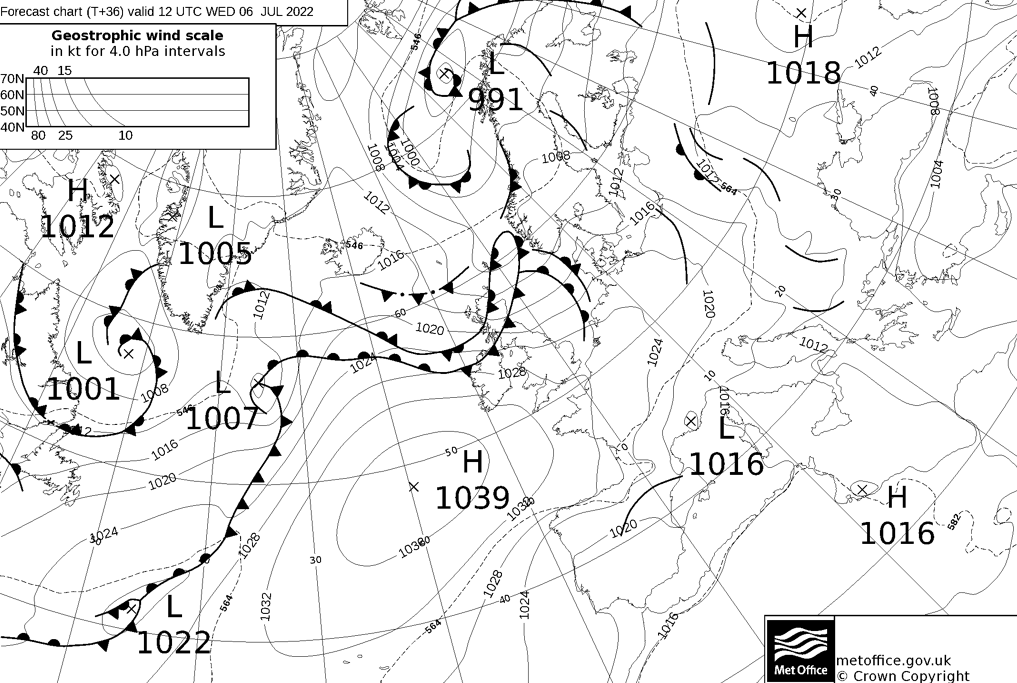 Talking of heatwaves, various forecasting models have been suggesting that one may be on the way for next week, including one or two occasions where record-breaking temperatures have been shown. Nick Finnis explores that possibility in his latest blog - Is there a July heatwave on the way?
As the high builds, temperatures will be on the rise this week. They'll reach up into the mid-high twenties in southern and southeastern England from Wednesday onward. For other parts of the UK it won't be quite so warm, reaching the low-mid twenties, away from the far northwest.