The frontal boundary stalls though tonight and through Thursday in response to a developing low that moves southeast across southern Britain, which will back the flow to the north of the low stalling or even the frontal boundary moving back west, while also pepping up the rainfall across the south. So snow is likely to persist across Scotland and northern England tonight into Thursday morning.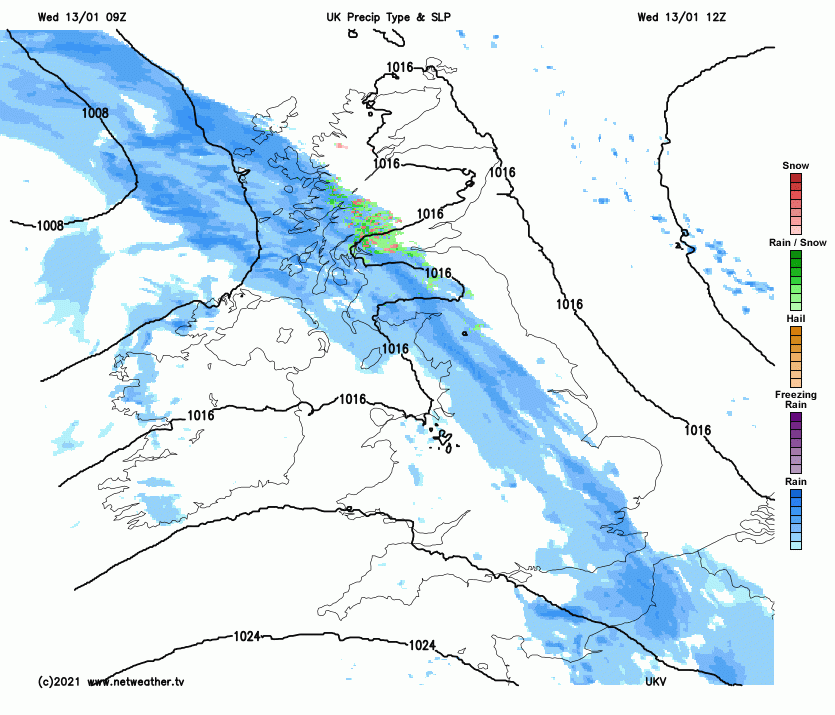 Because the flow is turning colder as it turns easterly at the surface, further and further south across England on Thursday, as the front stalls or even moves back west, the models indicate rain turning to snow further and further south across northern and eastern England through the day too. Snow across England mostly settling over the hills, perhaps wet snow falling but not settling to lower levels, but always tricky such marginal situations to rule out surface temperatures at lower levels falling enough to allow snow to settle and give a slight covering too. Some models indicate snow falling as far south as the Midlands, northern Home Counties and East Anglia. But a lot of uncertainty how far south snow may fall tomorrow. The rain, sleet and snow looks to fizzle out or sink south from most places by evening.
Synoptic situation noon on Thursday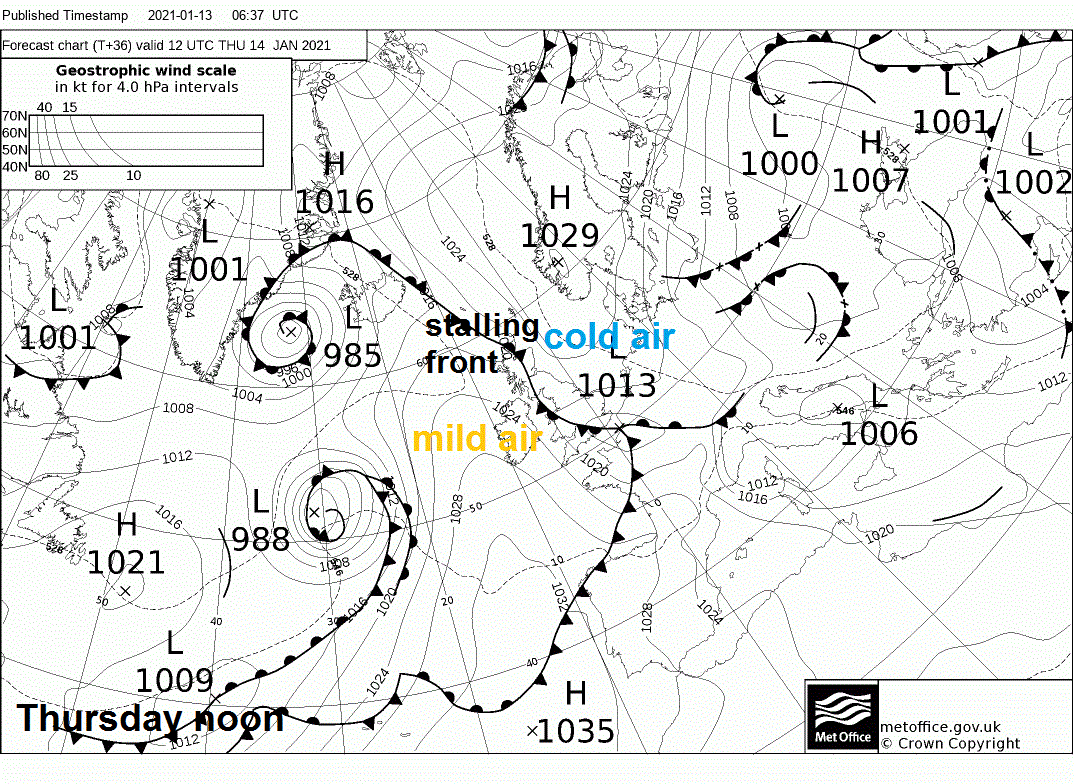 Friday
A drier day on Friday, as high pressure builds, but with a cold surface feed from the east and widespread frost from overnight before the high builds in, it will be a cold but mostly fine day.
Saturday
A cold frosty Friday night for most leading into a cold start to Saturday. However, a frontal system moves in from the west on Saturday, as it bumps into the cold air snow is likely to precede rain moving east with the frontal boundary across the north at least.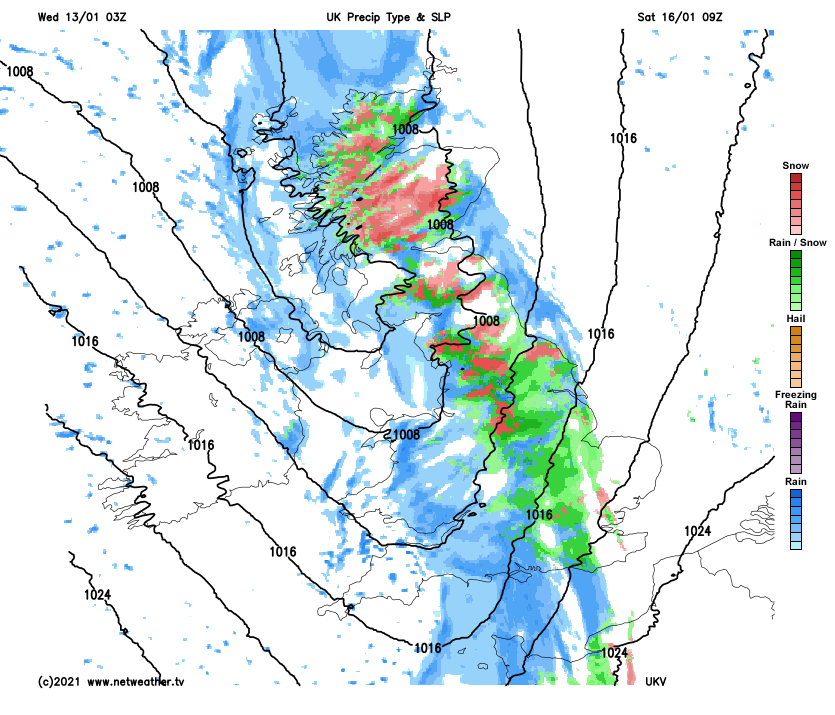 And the Met Office late this morning has issued a yellow warning for snow and ice for Saturday for Scotland and northern England as far southeast as East Anglia. Snow most likely to settle over higher ground, but snow may fall to lower levels, but uncertainty over whether it will settle too.