Tonight and Friday will see a risk of snow for some, as cold polar air becomes entrenched across the UK while developing lows and associated frontal systems spin up from the southwest into the cold air. Most snow will fall and accumulate over higher ground, but across Scotland and northern England it may fall to lower levels for a time overnight. Some wet snow can't be rule out elsewhere too.
A cold polar trough continues to extend south into western Europe from the polar vortex over the arctic over the next few days. Quite a complex surface pattern developing across the UK and Ireland, as the upper trough extends south. Parent low centred NW of Scotland continues to fill, while baroclinic zone / frontal wave slides east across southern Britain trailing out into the Atlantic. This boundary marks a very cold, clearer but showery Arctic maritime flow spreading south from Iceland over the Atlantic and Ireland and less cold and moist returning polar maritime westerly flow streaming in off the Atlantic. The frontal wave bringing outbreaks of persistent and locally heavy rain across England and Wales through the morning, falling as snow above 300 metres across Wales and northern England.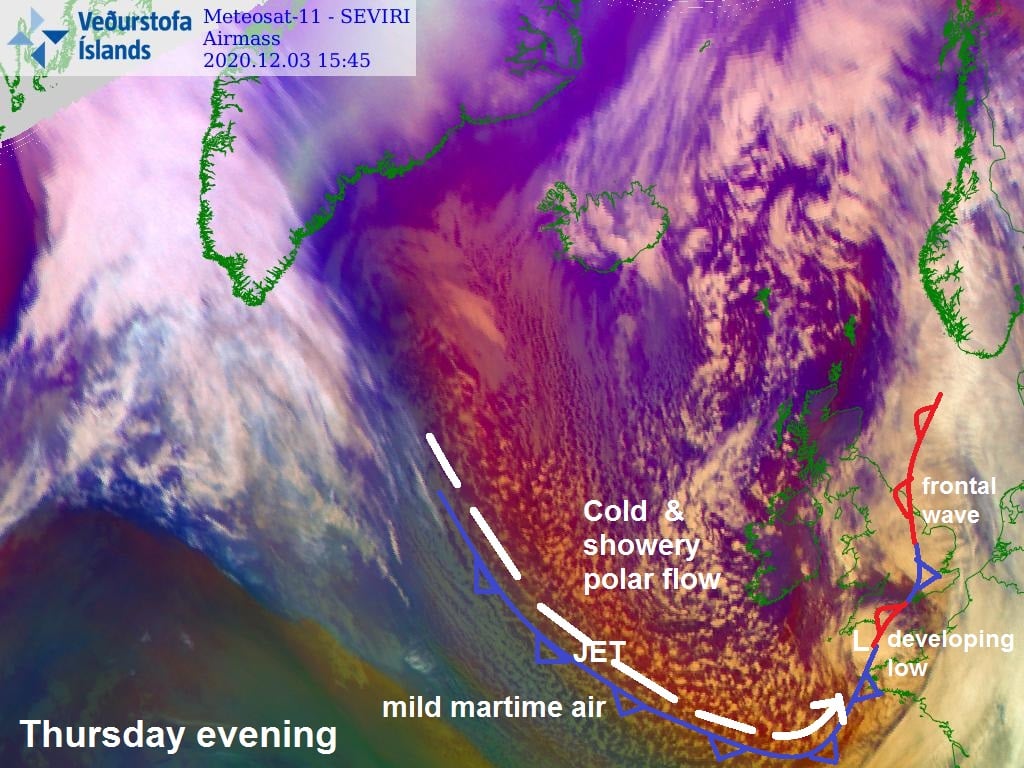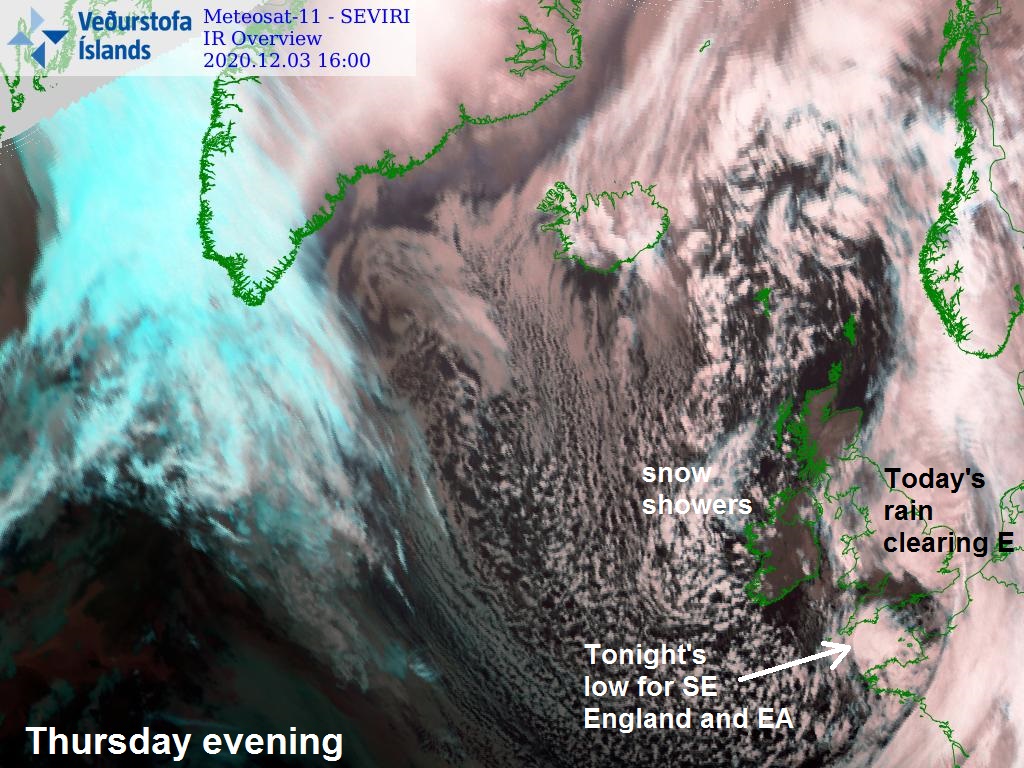 The rain along the frontal wave will gradually clear east through the afternoon and evening from most central and southern areas of England, while a shallow surface low develops and tracks northeast across England. However, an area of rain will wrap around the northern and western side of this shallow low for a time across northern England and parts of Wales, falling as snow over high parts, such as the Pennines, Cumbrian Fells and mountains of north Wales. Through this evening and overnight, rain and hill snow will ease for a time. But, just off west Wales, a north-south convergence zone will set up, sometimes referred to as the 'Pembrokeshire Dangler', feeding in showers overnight and through Friday from the north down across Cardigan Bay and just inland along west Wales, down through Pembrokeshire and as far south as Devon and Cornwall. These showers falling as snow over higher ground.