Warm waters, low wind shear and plenty of moisture enabled the powerful cyclone to form and adds another notch on the "not seen before" list. Comparable meteorological records do only date back to the 1960s in the region and the satellite era.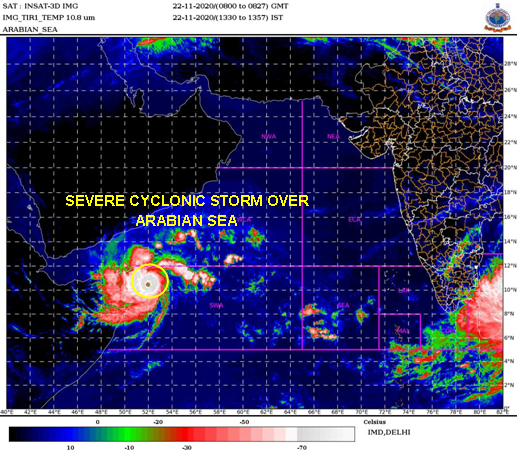 Just as hurricane Iota hitting Nicaragua barely two weeks after hurricane Eta, to a region of poverty hardship and of course COVID-19, Gati added to existing flood problems in a country of various hardships (even with recent economic successes) such as 2019 flooding and devastating locust plague. The NE region see a high proportion of nomadic peoples. With the ongoing global pandemic, the usual incoming aid is still needed regardless of the effects of Covid.
Local media had already been reporting about widespread flooding in the wet season. October and November are one of the wet times with north and NE Somalia receiving 50 to 150mm of rain in a year from showers or localised torrential downpours.
The 2020 rains, before Gati, have had severe impacts on travel due to flooding further south in the country. This has led to food shortages or rising food costs as transportation is so restricted. As flooding becomes a continuing problem the government are being called upon to incorporate the risk of severe weather. "Any redesign of the road should factor in the impact of climate change on the infrastructure"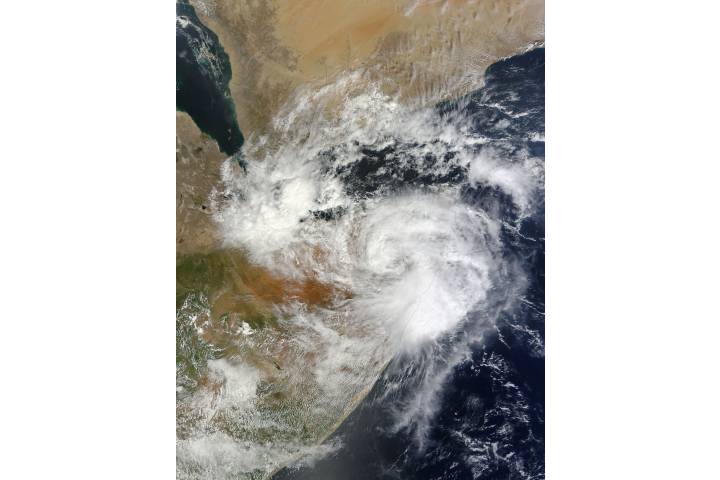 Previous Cyclones
Cyclone 3A (above) over Puntland November 2013 - flash flooding and more than 100 dead. Again, amounts of rainfall over the entire usual annual total and the destruction of homes and livestock. There was flash flooding, mudslides, buildings destroyed, fishing boats sank. Water wells were damaged, and this led to the risk of contaminated water supplies even once the storm had passed.
Cyclone Megh (below) November 2015 – just passed northern tip of Somalia, devastated the island of Socotra. Equivalent to a Cat.1 cyclone when it made landfall in Yemen. It had been a Cat 3. out at sea and was only a week after Cyclone Chapala, which reached category 4 status.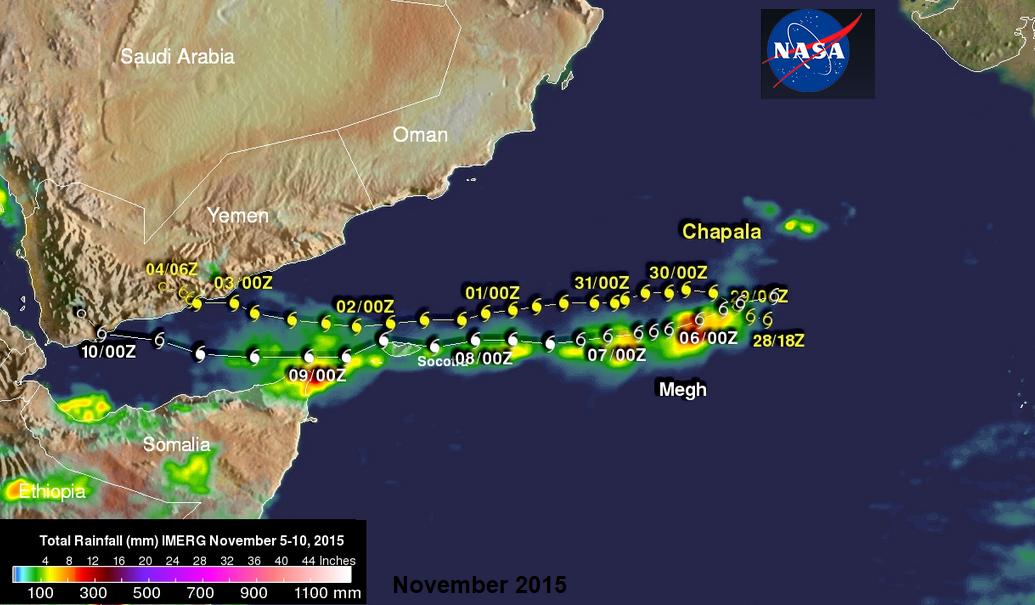 Cyclone Sagar May 2018 - one of the first tropical storm systems to cross the entire Gulf of Aden. Reaching near to Djibouti which is almost unheard of. Since the start of satellite imagery in the mid-1960s, only two tropical cyclones have been observed to move into the western Gulf of Aden (which includes Megh). Sagar brought winds of 60mph which made it the strongest landfalling Tropical Storm, until Gati arrived in 2020. Again, there was damage, people died and widespread effects from flash flooding.
"As livestock and agriculture form the basis of the Somali population's livelihoods, the country is highly vulnerable to the current and future impacts of climate change. This vulnerability is further compounded by the fact that the country is coastal, low-lying, poor and disrupted by war. These climatic changes are likely to increase in both frequency and severity. Somalia's environmental problems include deforestation, overgrazing, soil erosion and desertification" UNDP
The addition of any or even more powerful cyclones is grim indeed.