As this rain moves northwards tonight there will be wintriness over the highest hills of northern England, a little snow for the Scottish mountains.
Around midnight, a developing low pressure will bring rain and blustery winds to SW Britain. Even some wintriness to the Brecons and Exmoor as it clears away eastwards.
Tuesday
Env. Agency SW England – "Rivers are expected to rise to bank-full conditions with some localised flooding to low lying routes close to rivers. We expect rivers to remain high throughout Tuesday morning. "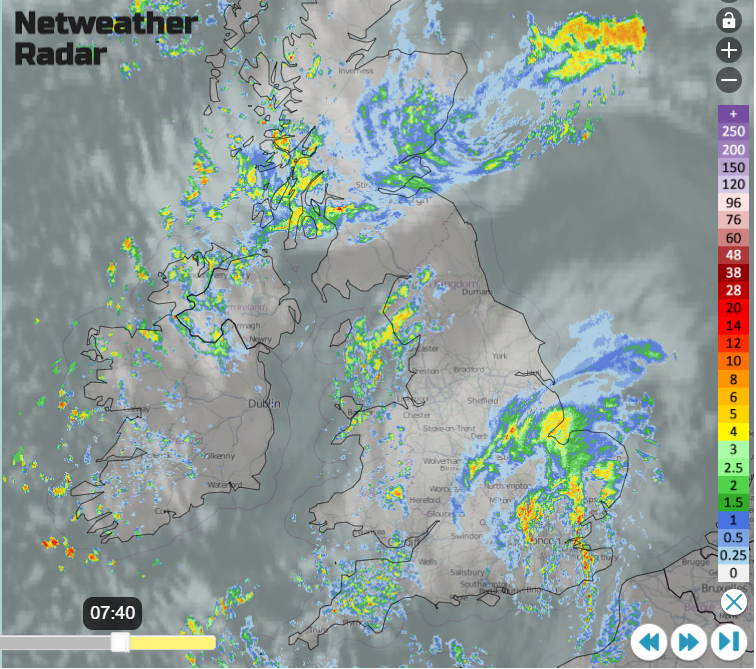 The overnight rain will still be over SE Britain for Tuesday morning but clear away eastwards, after that there will be more drier weather for the UK, still with heavy showers from the west but more scattered. However, the Environment Agency still have concerns for slower responding rivers such as the Severn through Tuesday and into midweek for the River Ouse in York. Just because the weather improves it doesn't mean the river levels suddenly drop. Flow from the catchment areas continues.
It will become drier and colder. Frost and fog will form, so a different kind of weather to watch out for. The winds will be light under an area of high pressure with sunshine by day and chilly clear skies by night.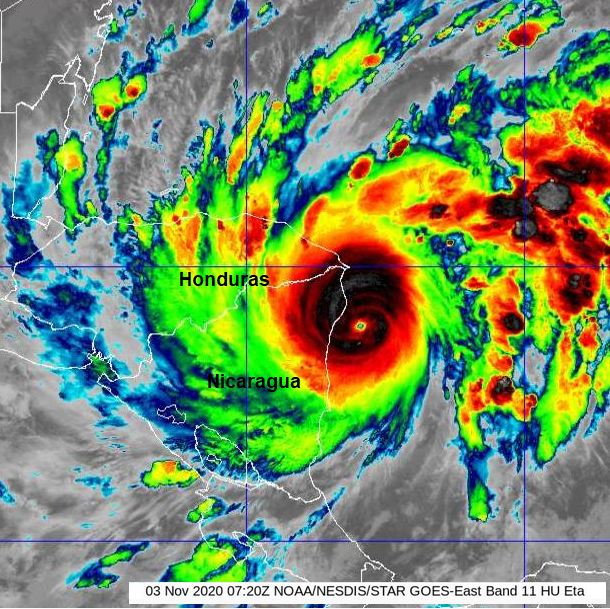 As the UK recovers from a soggy October, Central America is awaiting the arrival of major Hurricane Eta. The 28th named storm of the Atlantic season, this strengthening cyclone is heading towards Nicaragua and will bring huge amounts of rain to the country and Honduras, Eastern Guatemala & southern Belize. It is a Cat4 and close to Cat 5. just before landfall, due early Tuesday with catastrophic wind damage.
"Water is a serious concern with #Eta. Storm surge could be as high as 12-18 feet above normal tide levels along the Nicaragua coast, and rainfall could be up to 35" (890 mm) for portions of Central America. Both hazards are likely to cause catastrophic damage. " NHC
More discussion on Hurricane Eta in the Netweather forum