The weather in the UK is edging towards something more settled ready for the weekend, although it will turn colder and there is a spell of heavy rain for tonight.
In Mexico, the Yucatan peninsula including Cancun is awaiting Hurricane Delta this morning. Delta is the fastest storm to intensify from a tropical depression to a category 4 hurricane in modern Atlantic records. After hitting Mexico it is then forecast to move across the Gulf of Mexico to Louisiana, USA late Friday, still as a major hurricane.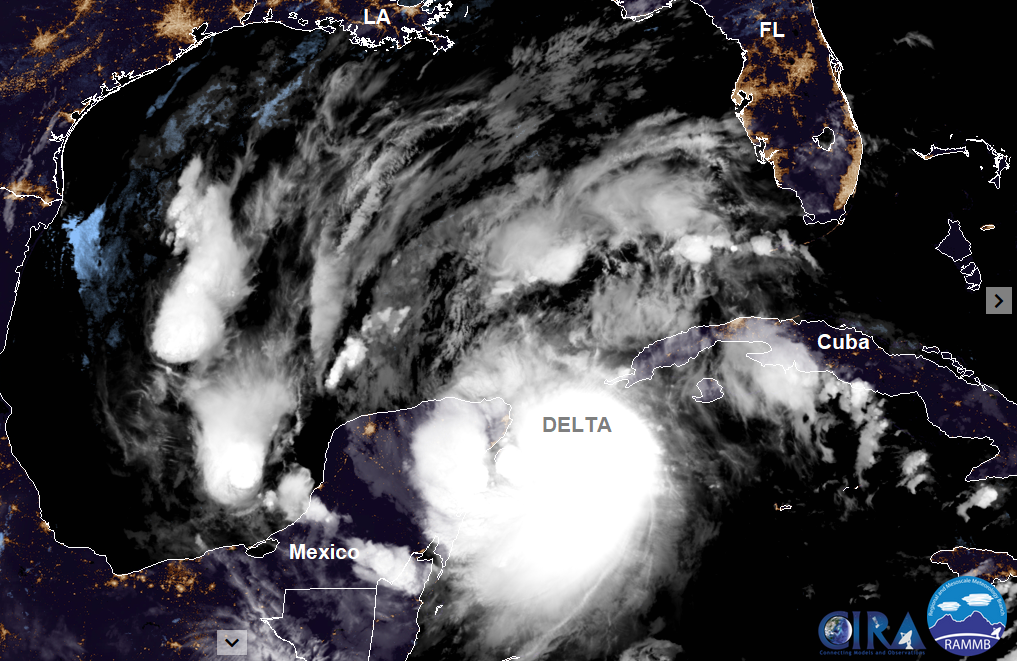 Here in the UK with an ongoing theme of bright or sunny spells and a scattering of showers from the northwest, there will be an interruption from a low pressure bringing rain later today and overnight with warm air to the south. This clears SE Britain on Thursday morning. Then another smaller low for Thursday night further north initially making Friday more unsettled. The nights turn colder with frost looking likely in the north.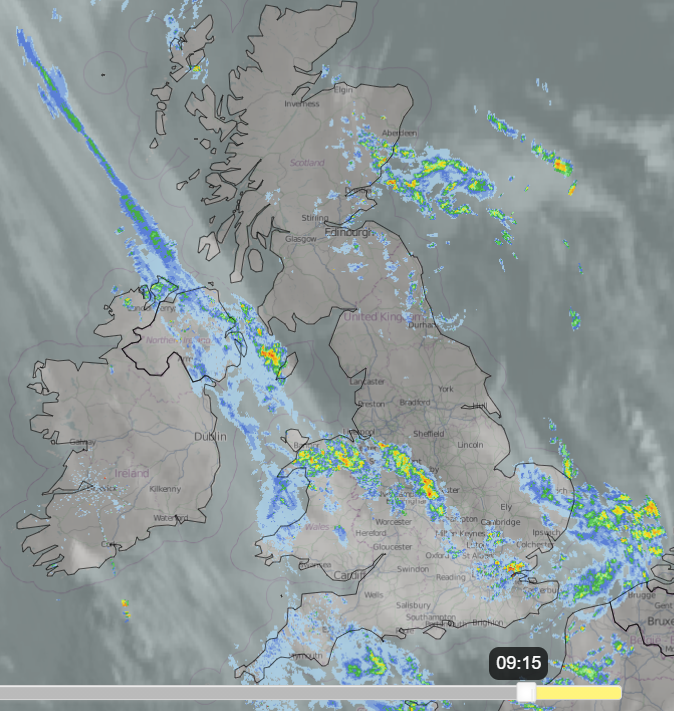 Today
The low pressure which has been over the UK for days bringing a lot of unsettled weather is finally shifting itself, moving NE over Norway. There will a brisk westerly for north and east Britain today, also through the Irish Sea this morning and a fresh NW wind for the Western Isles. The winds ease down for a time this afternoon, more areas joining Northern Ireland and SW Britain with a light westerly breeze. Clusters of showers continue for NW Scotland with a scattering reaching further inland for northern Britain but overall, it will be a fine, bright day with sunshine. Devon and Cornwall will see a few showery bursts then more cloud and light rain by teatime as the low pressure moves in. Rain will also reach Fermanagh, Armagh and Down this evening.