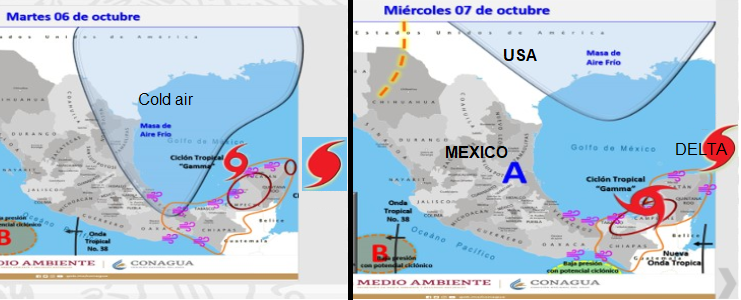 There are warnings for Yucatan of heavy rains, thunderstorms and already the threat of landslides and flooding. Non-essential movements and tasks are being suspended, with flights soon to be cancelled. This hurricane has strengthened very quickly.
Key Messages Hurricane Delta Advisory No.8 15z 6th Oct : Extremely dangerous storm surge and hurricane conditions are expected within portions of the northern Yucatan Peninsula of Mexico beginning tonight, and a Hurricane Warning is in effect.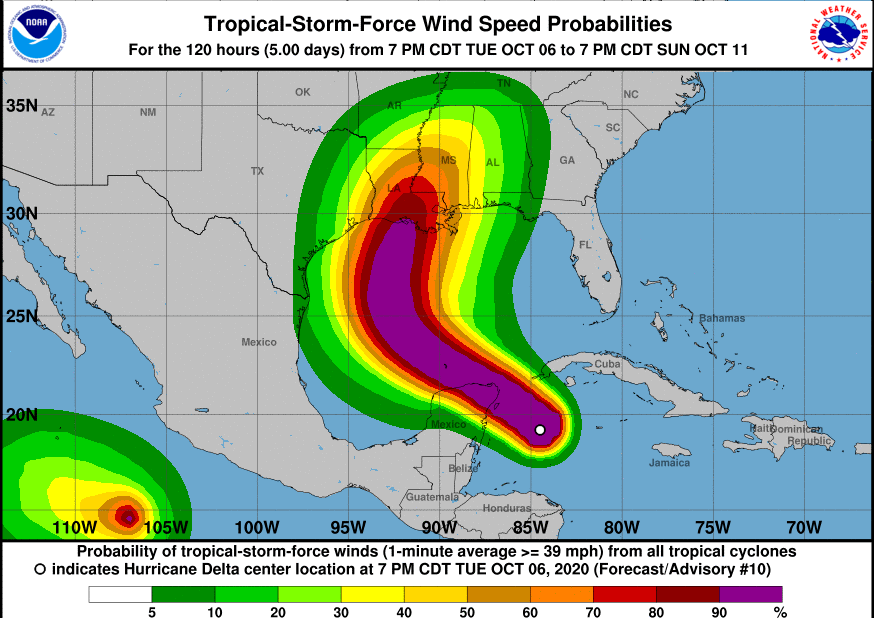 RAIN: Delta is expected to produce 4 to 6 inches of rain, with isolated maximum totals of 10 inches, across portions of the northern Yucatan Peninsula through midweek leading to significant flash flooding and mudslides. Heavy rain for Cayman Islands and western Cuba.
STORM SURGE: A life-threatening storm surge will raise water levels in areas of onshore winds by as much as 9 to 13 ft above normal tide levels along the northern coast of the Yucatan Peninsula. Near the coast, the surge will be accompanied by large and destructive waves.
WIND: In the Yucatan Peninsula, potentially catastrophic hurricane conditions are expected in portions of the warning area early Wednesday.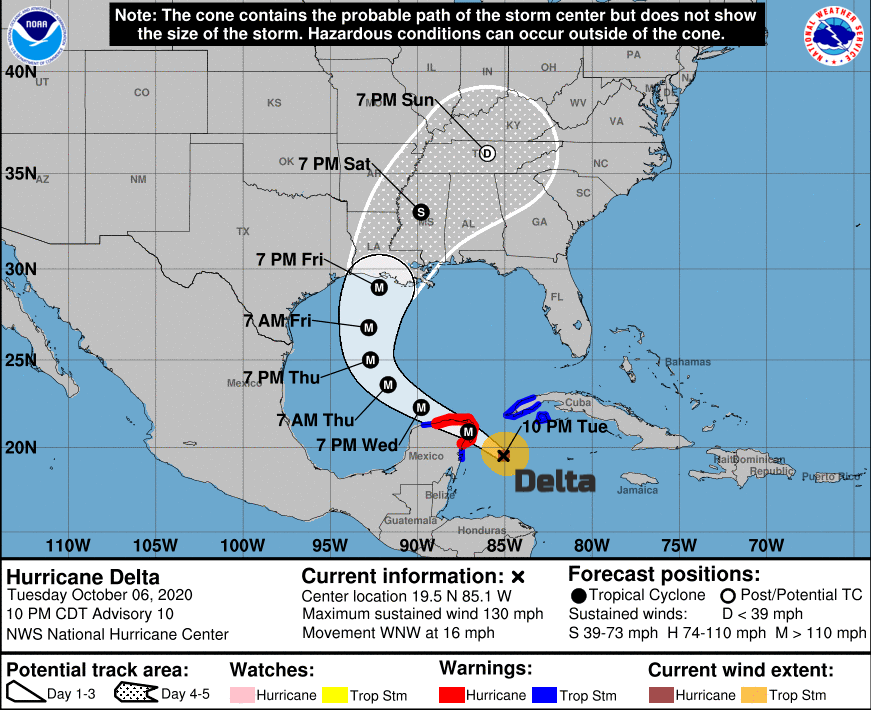 The north Gulf coast of the US is already beginning to prepare for Hurricane Delta and it's arrival Friday into Saturday.
A complete guide to Atlantic hurricanes
Further discussion on Hurricane Delta and this Atlantic season in the Netweather Community forum