We have plenty of autumnal ingredients in the forecast this week. Frost this morning down a swathe of Britain, a bit of mist and fog for Tuesday morning. And by Friday into Saturday signs of a deep area of low pressure developing bringing a spell of very wet and windy weather, even stormy conditions.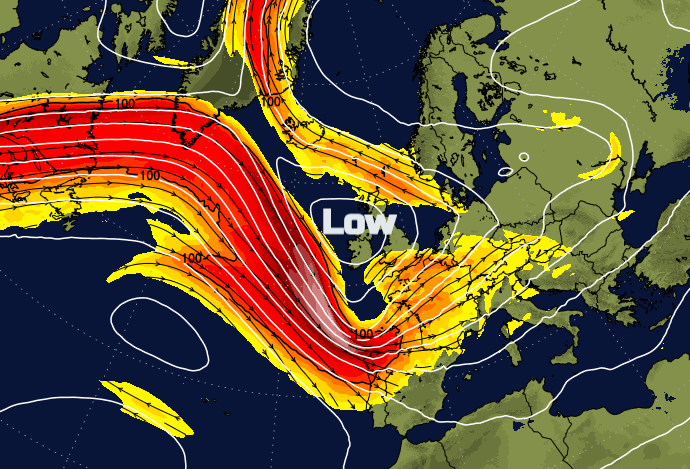 Currently, it is the Mediterranean seeing unsettled September weather with wind warnings over Italy and Sardinia and heavy rain for Greece. Looking at the Jetstream for the start of the week the jet is pootling across the northern Atlantic with a cut of low over the Med. This same low has brought early snow to the Alps along with rain and a lot of cloud.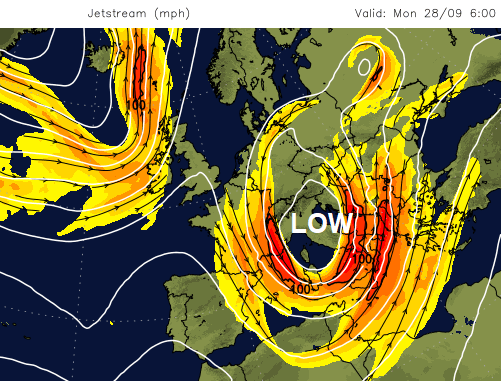 Through this week the jet strengthens out of northern America, its core reaching 200+mph and as a huge meander forms over NW Europe, development of a significant low pressure will be something to keep an eye on for Friday into the weekend. See top image.