So far Heathrow and Northolt, Gt. London have reached 29C and Jersey Airport 31C. Other parts of southern England well into the 20sC. The heatwave thresholds for England range from 25 to 28C. Wales is 25 or 26C and it is for 3 or more consecutive days. Temperatures are reaching the thresholds, but Sunday wasn't hot enough and Wednesday might not be either, so we'll have to see about an actual "heatwave". However, this is a run of very warm even hot weather with Tuesday perhaps tipping into the low 30sC for SE England. Further NW it won't be as warm with more cloud and outbreaks of rain, even the odd thundery burst later on Tuesday for western Britain.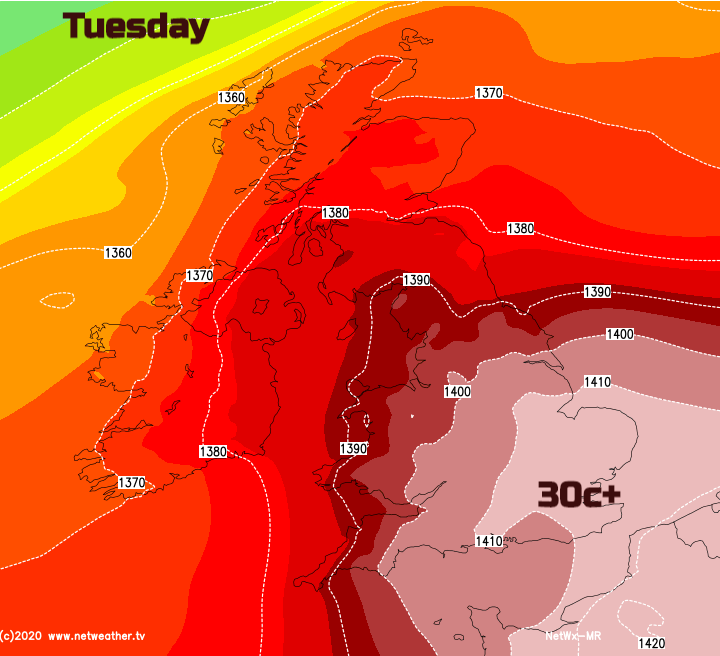 Finland
The Jetstream high up in the atmosphere sees its large meander become a cut off low. The surface low which adds an unsettled tinge to our otherwise fine UK weather continues to deepen and move southwards. The strong portion of the jet over Scandinavia interacts with the surface low which is going to strike Finland and then NW Russia. It is unusual to have a red warning for Finland, let alone issued 3 days in advance of severe weather but as we've seen here in the UK, summer storms cause plenty of damage to trees in full leaf and so pull down power lines.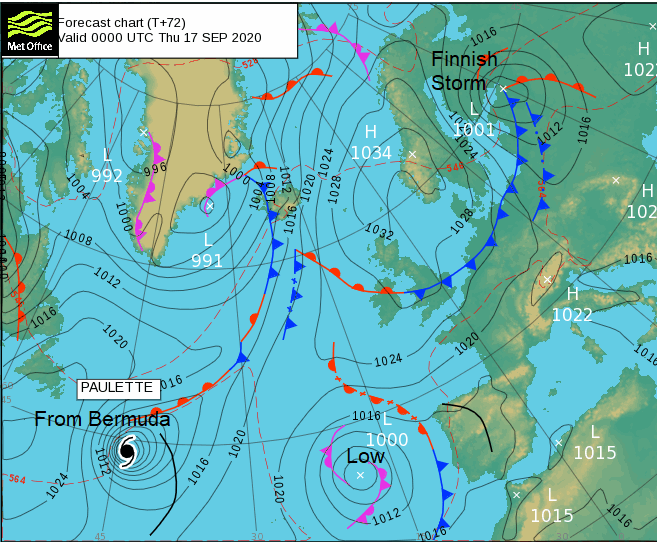 Our UK weather will be mostly settled as the week goes on and high pressure builds. All those tropical cyclones will stir up the forecast models by next weekend. For now. light winds, cooler in the north but the warmth continues further south.