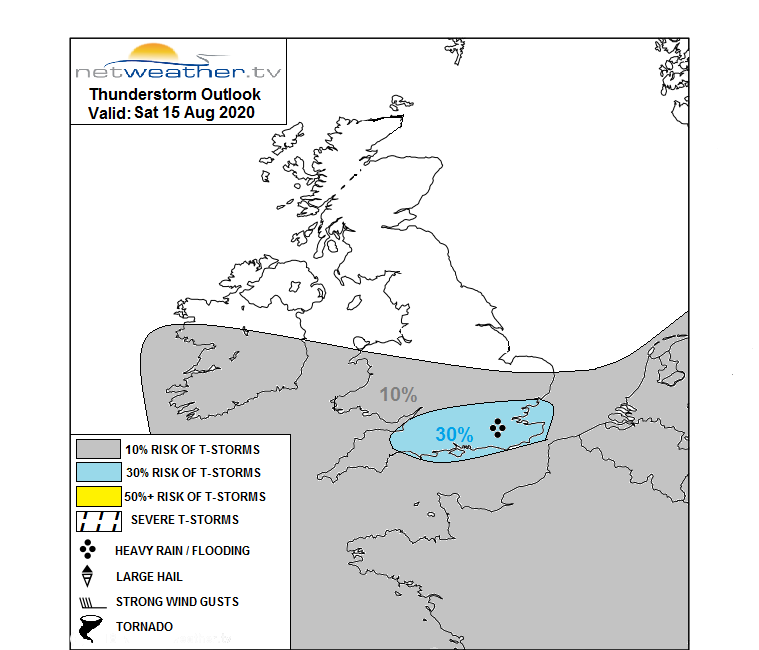 Temperatures this afternoon reaching 21C in Belfast, 22C in Glasgow and Cardiff, 23C in Manchester, perhaps 25C in London if the sun come out. Winds generally light and from the east or northeast.
Tonight
Generally cloudy, mild and turning misty in places across southern Britain tonight, with scattered showers and the odd thunderstorm continuing in places. Northern areas will be largely dry, but with a low cloud becoming extensive across more eastern areas.
Sunday
On Sunday, high pressure that was close to the northeast will tend to drift north, allowing low pressure to move in from the southwest towards southern England during the day. This will bring a more widespread risk of showers breaking out and spreading north across England and Wales, a risk of heavy showers and thunderstorms across southern and eastern England into the afternoon. Some sunny spells possible, but overall rather cloudy. Scotland and N. Ireland look to stay mostly dry and bright, sunniest in the west, low cloud and mist may persist across eastern Scotland and risk of an isolated shower in the afternoon across southern Scotland too. Temperatures highest towards the southeast, where 24-25C is possible with any sunshine, elsewhere low twenties or high teens.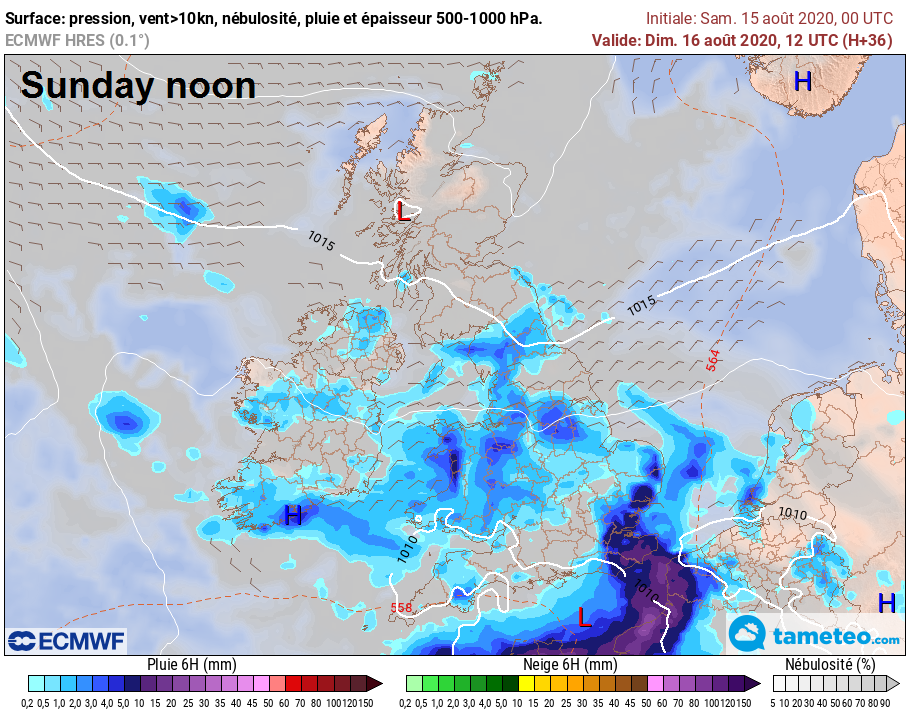 Next week
A weak area of low pressure sat on top of England and Wales on Monday, with sunny spells and slow-moving showers, locally heavy, or thunderstorms spiralling around the low across here and also in across southern and central Scotland and N. Ireland. The far north of Scotland perhaps staying dry and sunny. Temperatures reaching the high teens across Scotland and N. Ireland, low twenties for much of England and Wales.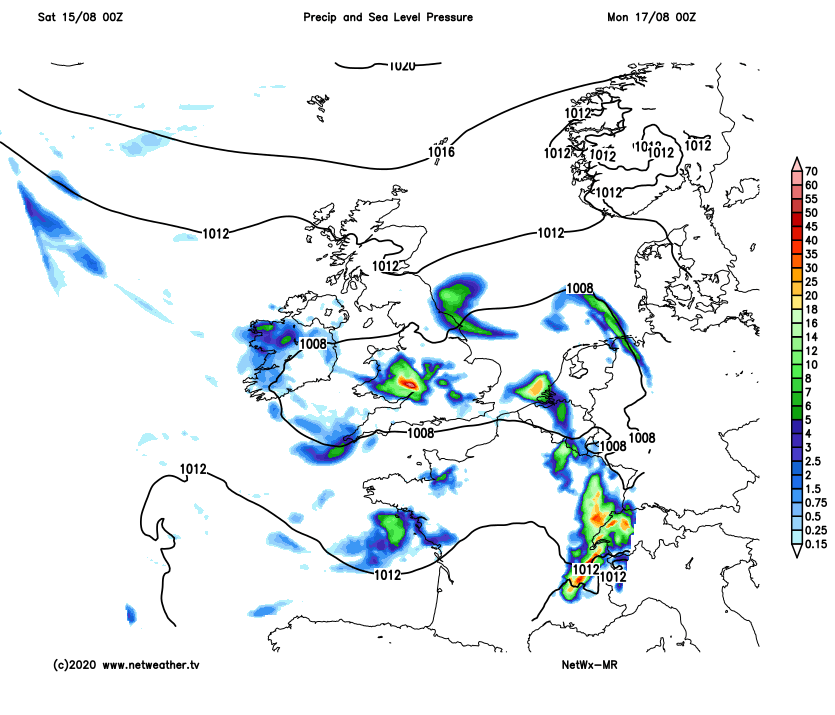 Further showers look likely on Tuesday, with shallow low pressure still centred over the UK, showers turning heavy and locally thundery quite widely, some sunny spells between the showers. Perhaps drier and sunnier with fewer showers on Wednesday, as a brief ridge of high pressure builds in, before potentially a spell of wet and windy sweeps northeast Wednesday night ahead of a deep low moving in the west. After overnight rain clears, Thursday cool and blustery with sunny spells and showers, locally heavy and thundery in the west and possibly merging into longer spells of rain, gales possible in the west too. Perhaps similar on Friday.