Like yesterday, there is also the threat of severe storms breaking out, with the main risk area for those through southern and central England, along with the southern half of Wales. A storm forecast has been issued for today with more detail on this.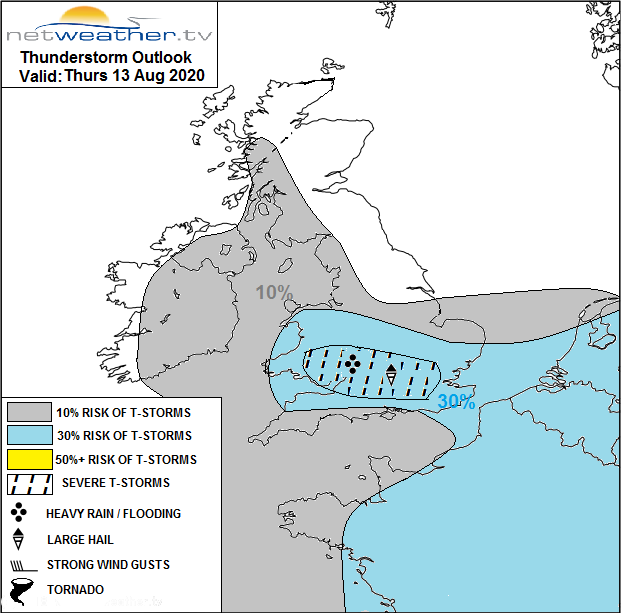 Where the storms do develop, they're going to be moving slowly east to west or southeast to northwest, and will continue through the evening and overnight. It'll be another close, muggy night - particularly in southeastern parts where lows may not dip below 20c in places. Then, a very similar day follows on Friday with northwestern parts staying driest and sunniest, eastern coastal counties often cloudier and cooler. And those southern and central regions seeing some hot sunshine breaking through, with downpours and thunderstorms breaking out.
Temperatures on Friday, and into the weekend will be down on what we've become used to though, so the mid-high twenties will be the likely peak - still very warm but not as hot as it has been. The storm risk will continue, Saturday may see something of a lull, with the thundery downpours fewer and further between, but with low pressure approaching from the south later in the weekend and into the start of next week, the threat will soon increase again.