The showers over Ireland will spill over Northern Ireland and then Britain with squally conditions, some hefty downpours, hail, hill snow and tricky conditions on the roads. This pushes SE as a cold front, with more wintry showers behind. And the temperatures fall from double figures down to 3C in the south and just below zero in the north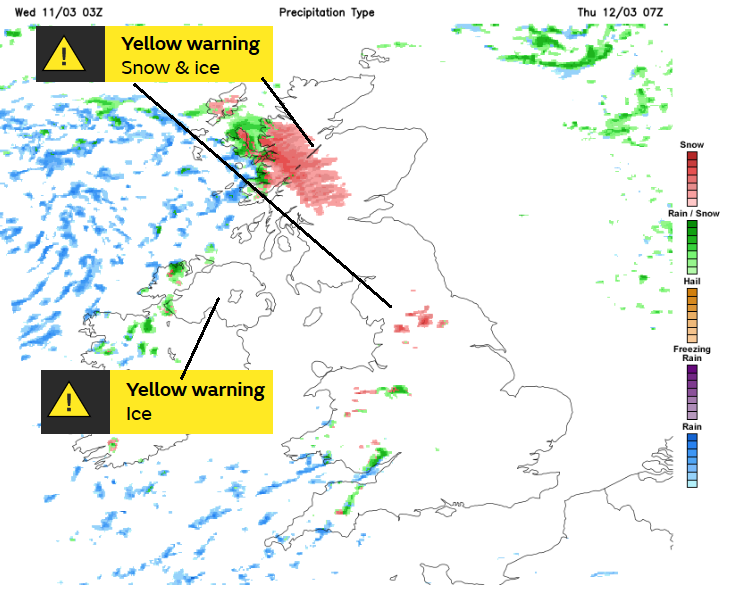 The Yellow warnings from the Met Office run from Wednesday evening through until 10am on Thursday morning, to get past the morning rush. The main area for lying snow on Thursday morning will be inland Highland across to western Grampian. Other areas of northern Britain could have seen a slight covering overnight, mainly over the hills. Thursday will be a cooler day as one of the low centres moves southwards and brings rain, strengthening winds and a little hill snow. There will be a lot of dry, clear weather about by Thursday evening, but this area of showers does move southwards, fading over East Anglia around midnight into early Friday.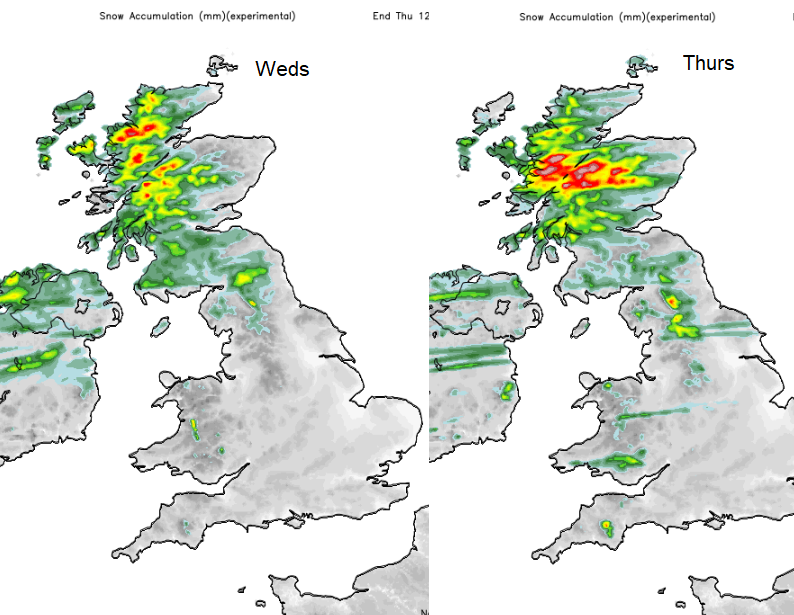 By then, much colder air will be flowing down from the Arctic as the low moves away eastwards. This will bring snow showers to Aberdeenshire and a few wintry flurries for Friday morning to NE England and North Yorkshire.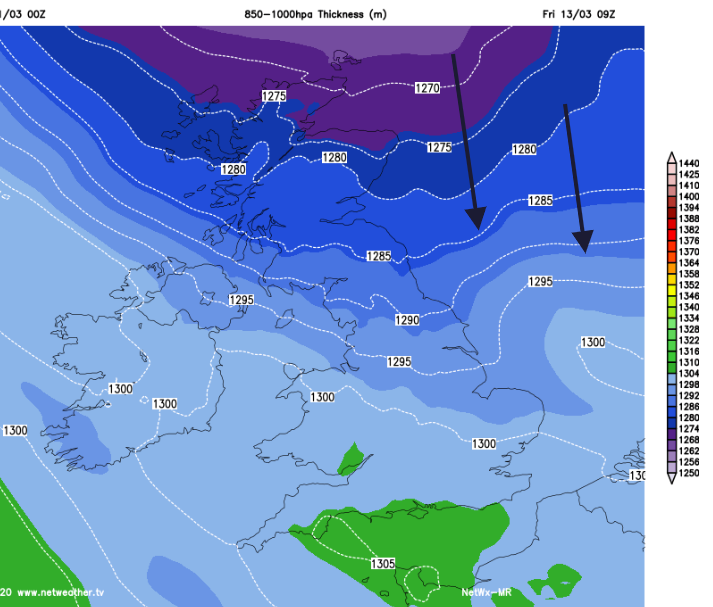 Overall Friday becomes a fine, sunny day. It will feel chilly until the winds die down, but it looks dry and bright. Enjoy that, the weekend looks more unsettled again.
More on this weeks flood warnings