"There is a risk of coastal flooding due to a combination of high tides and surge, resulting in high water levels on the Solway Firth coastline. " SEPA
There are quite a few things coming together this week, never mind the initial heavy rain. High spring tides along with a supermoon as low pressures continue to move in from the Atlantic bringing strong winds and a surge as they push water ahead. This has led to warnings from the Scottish Environment Agency SEPA for SW Scotland and Orkney with coastal overtopping.
"Spring high tides, storm surge and strong westerly winds will combine to bring a risk of coastal flooding over the next few days. Conditions could become hazardous due to waves. Strong westerly winds are expected to increase."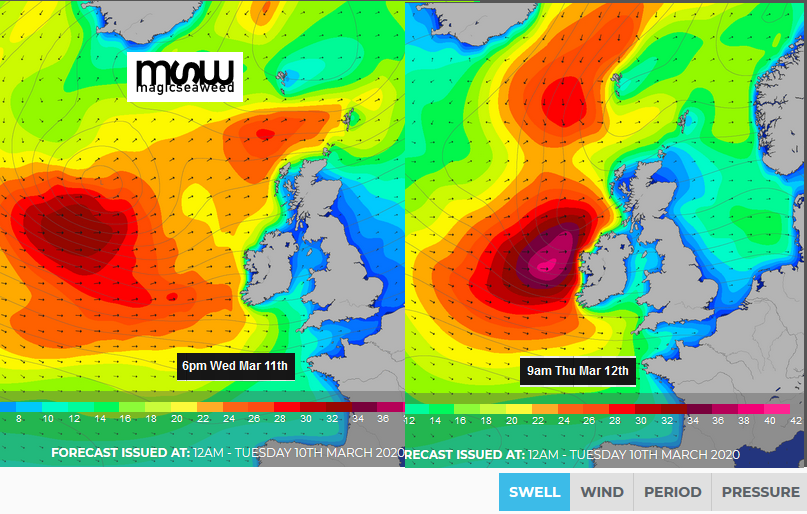 For England, there are warnings in the northeast - "A flood warning has been issued as a result of high spring tides combined with a small positive surge." The Environment Agency issued an interesting blog about the Aires washlands in Yorkshire, explaining their function. "areas of land adjacent to rivers which flood at times when river levels are high." They currently have a Flood warning. "washland levels remain high and flooding is still affecting some properties" Localised river flooding may continue on the River Severn and in the Aire washlands until Saturday.
This was part of the long text, the 5-day flood risk forecast. This has often been issued around 10:30am by the Environment Agency but in recent weeks, due to the ongoing flood events the timing has varied. The colours of yellow, amber and red match with the Met Office weather warnings as they are issued in collaboration for rain and flooding. So, Monday's Amber warning for Heavy rain also showed on the Flood risk charts over Wales.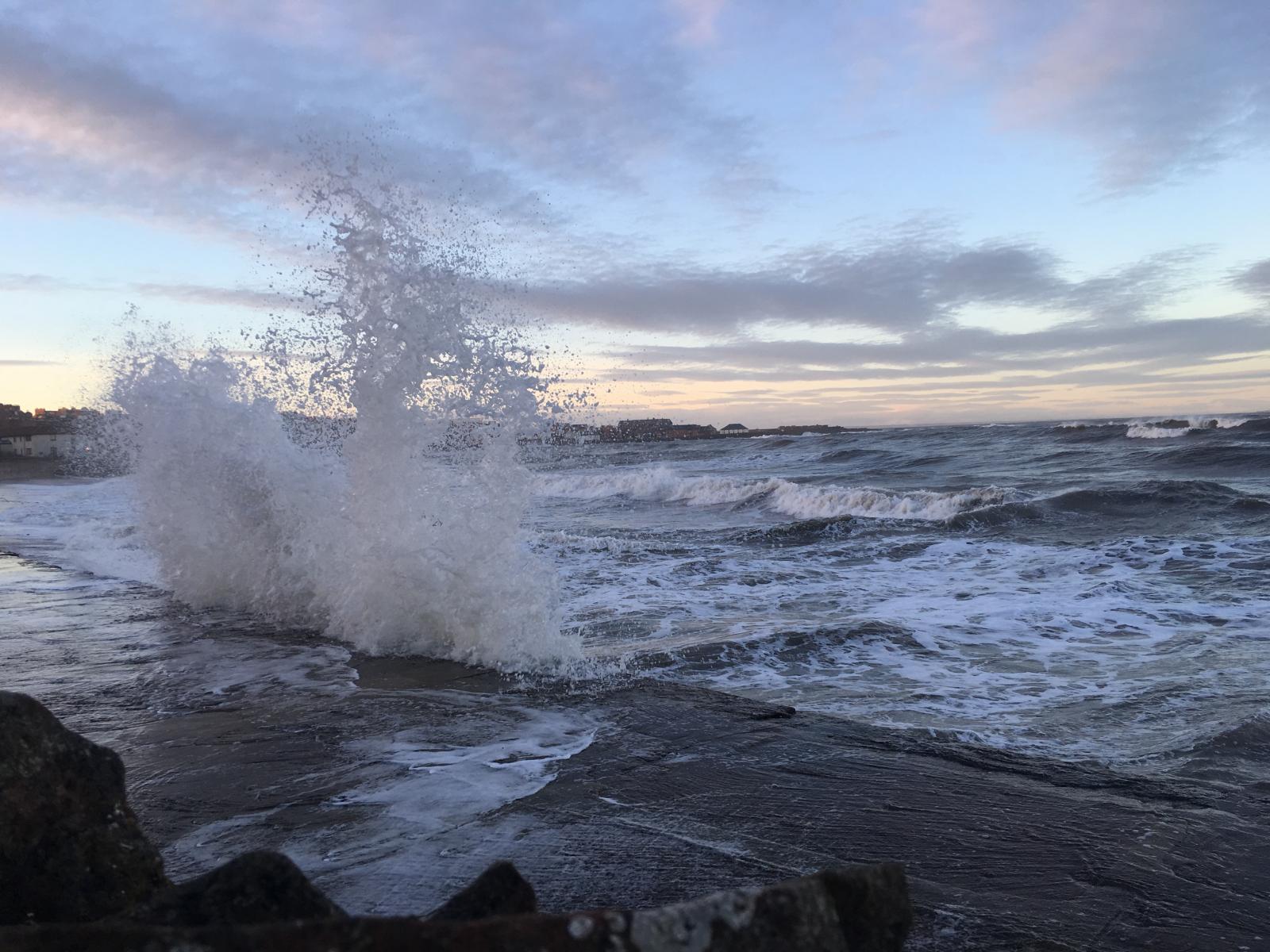 Flooding from rivers is possible along the River Severn in England and in parts of the West Midlands as rivers discharge recent rainfall." Again, thinking about the lag time of the Severn and its slow response to all the rain in the catchment and then the peaks in river levels moving downstream. This isn't as bad as after Storm Dennis but already there are flood defences being put in place.
"Localised coastal flooding is probable in the tidal reaches of the River Severn on Tuesday and along the River Mersey and River Wye estuaries and possible along the Yorkshire coast, due to increasing tidal levels."
So, we have more water coming down from the hills but also more water along the coasts and for the estuaries. At some sites, the SW winds are also pushing more water against the coast as well.
"Spring tides on Wednesday and Thursday mean coastal flooding is possible more widely on south, east and west coasts of England and also the Welsh coasts. This most likely around the Severn, Wye and Usk Estuaries and in the north-west and south-west of England. "
"Ongoing local groundwater flooding is expected to continue over parts of the south of England for at least the next five days." Groundwater levels have been high for weeks now in southern England.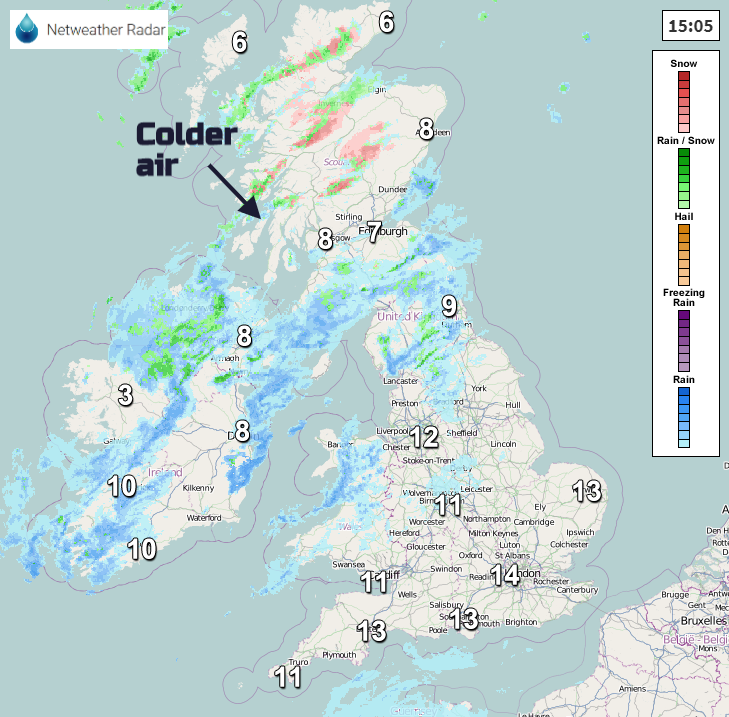 Scotland and Northern Ireland don't come under this forecast and although there will be more heavy showers the warnings into Thursday are for wintry conditions, with Ice and Snow concerns.