It stays cold today, but bright with interruptions from the showers. A cluster looks set to move into western Scotland late afternoon also clipping Tyrone and Derry. Temperatures will vary from 3 to 8C as the winds back to a westerly.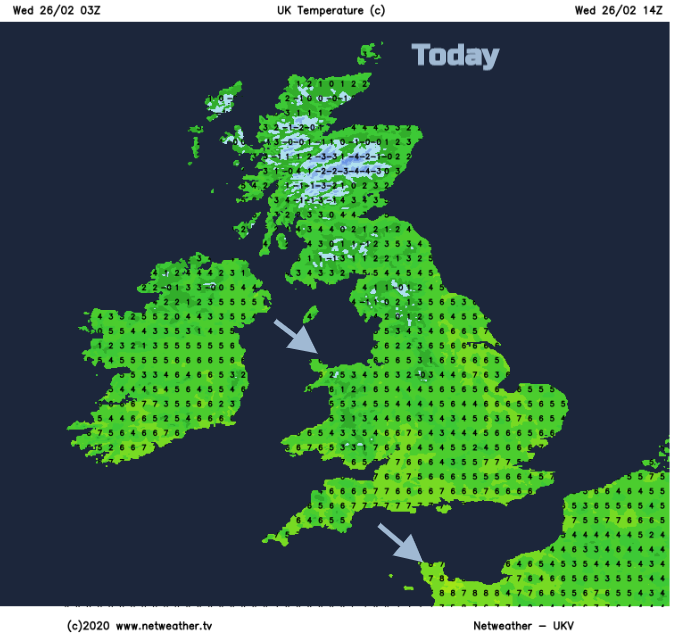 Temperatures fall this evening particularly for inland Scotland with a frost again. There will be more snow showers from the west before the first low pressure heads in. Then the forecast gets interesting/tricky. Winter maintenance crews poised, nightshift forecasters on strong coffee.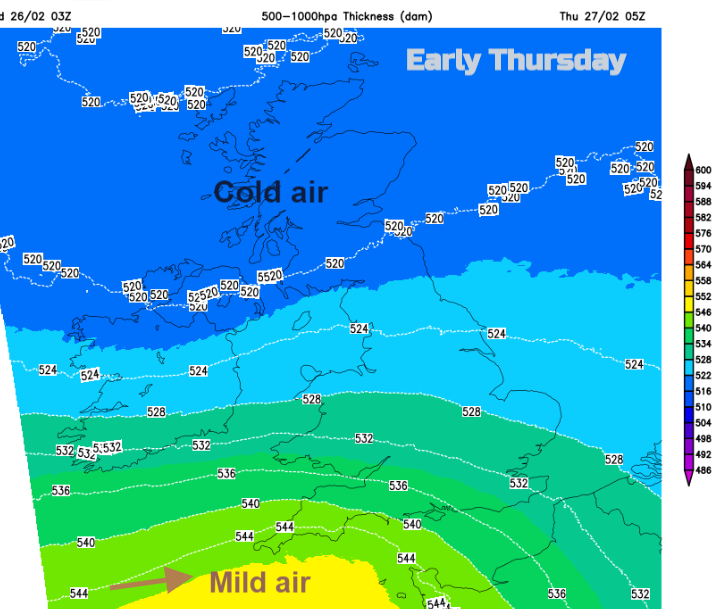 Any low moving in could be a little further north or south as it passes by. The precipitation from this will fall as rain/sleet and snow, it is where that is the issue. Any snow falling on southern Britain for a morning rush will cause issues/ calamity. The milder air only glances southern England on Thursday morning before the much colder air pulls back down from the north.
As the low centre moves by there will be blustery conditions with strong winds as the low pulls away over the Low Countries by lunchtime. The models show rain over southern England although with snow for the Downs. The Midlands, northern England, much of Wales look most likely to see some snow on Thursday morning with some wet snow reaching eastern England and Norfolk. The M4 looks a likely boundary, rain to the south, snow over the Chilterns and Brecons but a corridor of uncertainty, a highly populated busy corridor at that.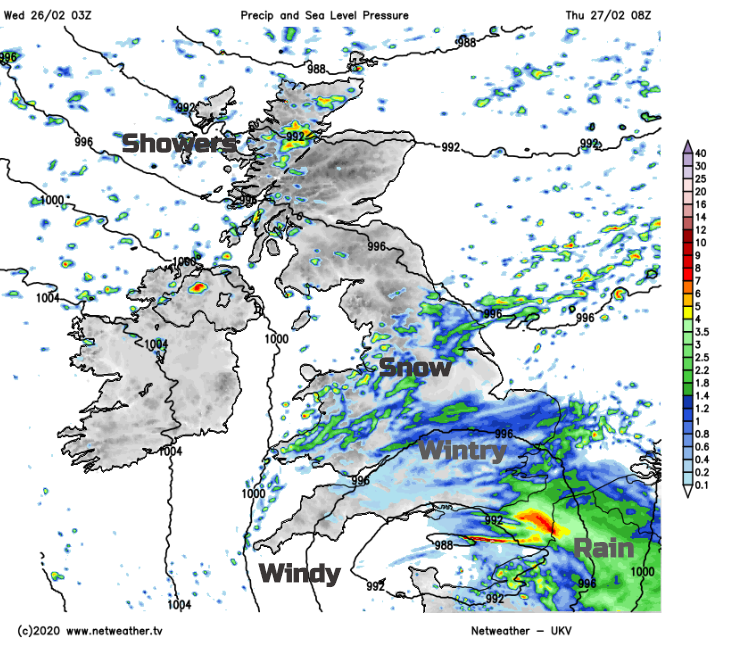 This precipitation arrives for Cornwall before midnight, over SE England around dawn. Scotland and Northern Ireland could have a similar start to today with a few wintry showers from the west but a chilly sunny start.
So if you are looking at Weather app output do bear in mind that there could be some differences. These situations are notoriously difficult, with a harsh crowd. By lunchtime, the low is away, the UK in a cold NW wind and it will be a similar afternoon as today, just windier. Bright, wintry showers from the NW but dry for most.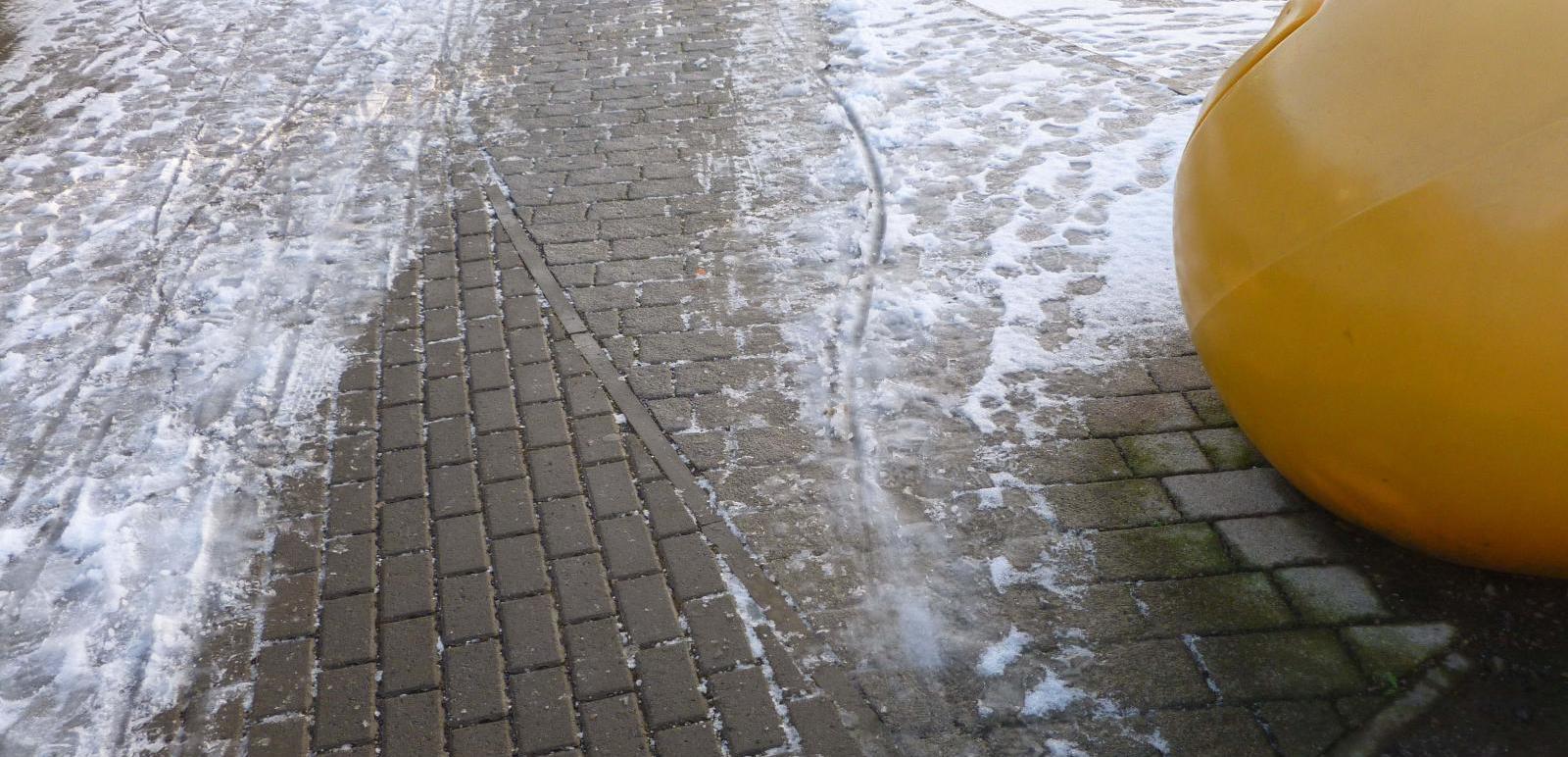 Another nippy night as the winds ease, another nose of rising pressure but the snow showers continue for NW Highlands. During Friday morning another frontal band pushes up from the SW but the air ahead isn't as cold as on Thursday. As the band pushes over Wales, the north Midlands and into northern England there will be snow again for the hills, Peaks, Fells, Moors and Dales but the main fronts come later.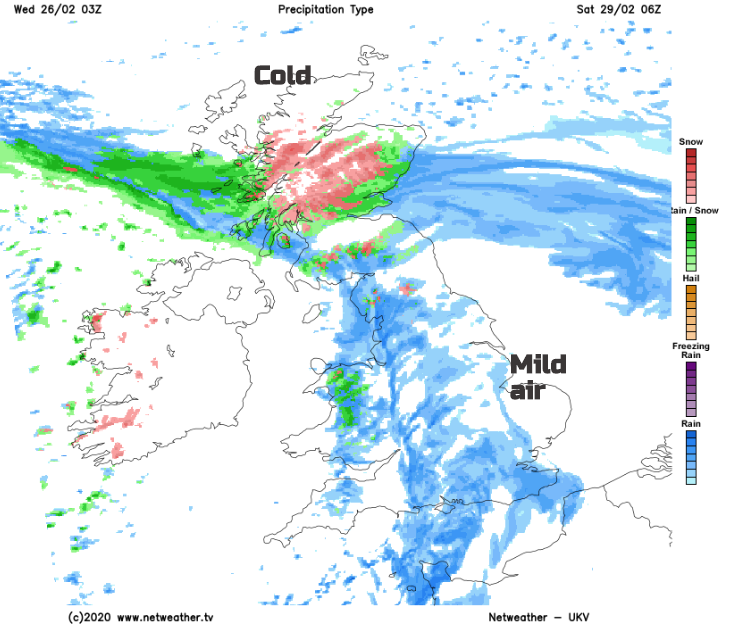 More rain to Wales and the West Midlands, areas that don't need any rain. Last night the River Severn overtopped some of the barriers, not the main defences, as the flood protection work continues night and day. The Environment Agency ask people to sign up for the flood warnings, listen to the local advice, don't drive through flood waters and respect the road closure signs.