While we don't have a named storm this weekend, it's still unsettled, as depressions with their attendant fronts continue to sweep-in off the Atlantic So expect further rain or showers particularly tomorrow, along with some snow in the North. It'll also remain windy with further severe gales likely in places.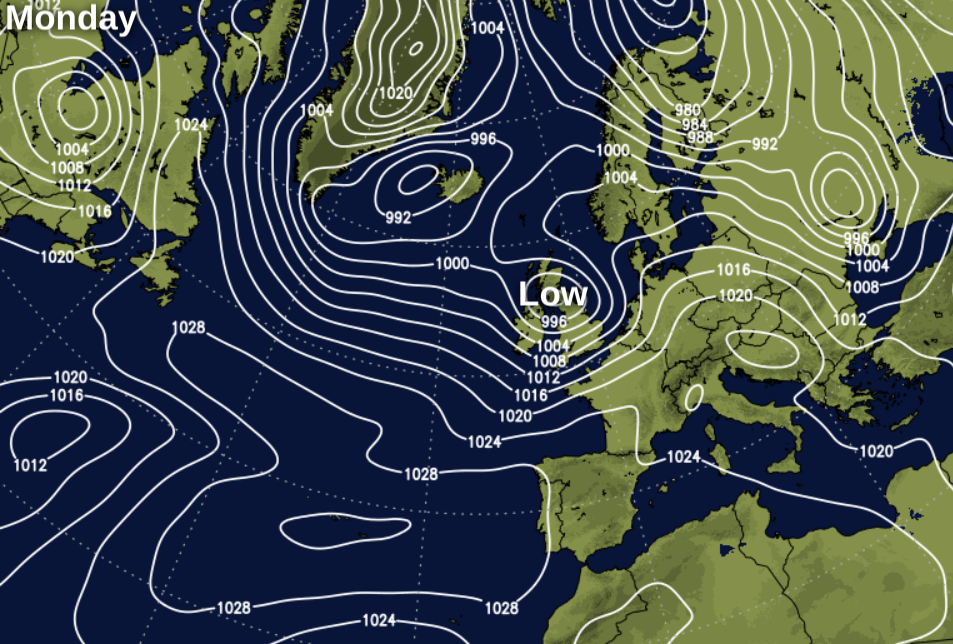 We have some rain this morning over England, Wales and southern Scotland, with a little snow on northern hills. Much of it is showery and across central parts, but the rain will clear through the morning, to leave a brighter afternoon with some sunshine. In the South however and over the Channel Islands, it'll remain cloudy with occasional drizzle. Over the North of Scotland and Northern Ireland it'll be a day of blustery showers, these mostly in the West. Here some will be heavy giving hail, sleet and snow, but with some sunshine at times also.
It'll be mild in the South in a fresh or strong South-West wind, with gales in the English Channel for a while. It'll turn somewhat colder though as the weather clears in a somewhat blustery West wind, that'll be strong in the North and exposed areas before decreasing towards dusk Top temperatures 10 or 11C in the South, 6 to 8C more generally, but only 3 to 5C over Northern Scotland where it'll feel raw in the wind.
The evening brings a lull, with clear spells over Scotland and North East England. This'll lead to a slight frost in parts before more cloud and rain spreads from the South West overnight. This'll be preceded by snow on northern hills and over parts of North East England and southern Scotland in a freshening southerly wind, with northern Scotland staying dry until dawn. Lowest temperatures -2 to +2C in the North and East, but you'll avoid a frost elsewhere as temperatures rise later in the night.