With a week to go in what's been a really unsettled, wet, windy February, and there's no change in sight during the remainder of the month and into the start of Spring. One difference we will see from recent days is some colder air moving south at times during the next week, for now though, it's the northern half of the UK seeing some wintriness with milder air further south.
Low pressure staying in charge right up until the end of the month and beyond.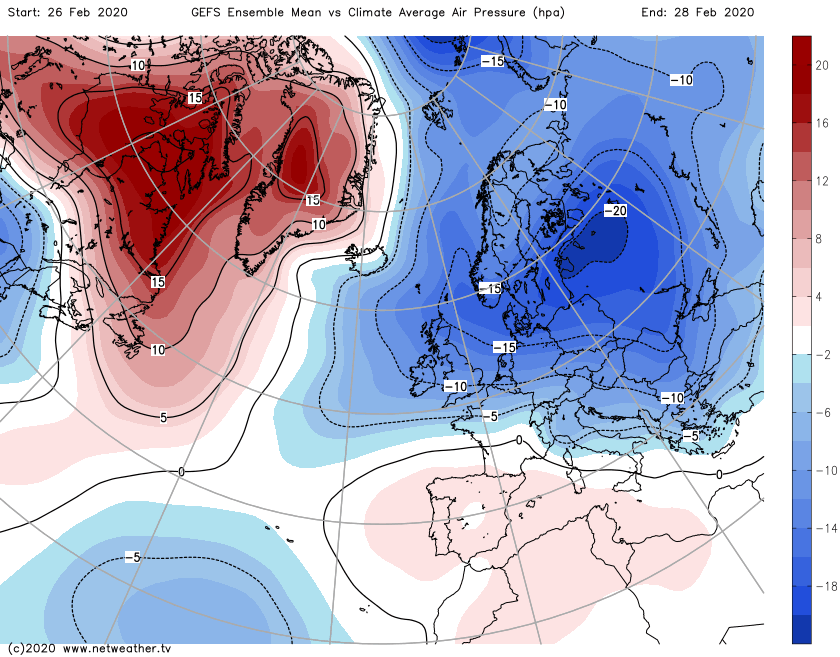 This weekend, while it's not as wet or wild as the last two, with no named storms around, it's still not what you'd call benign. In fact, there are yellow weather warnings issued by the Met Office from today through to Monday currently - covering rain, snow, ice and wind. Most of those warnings concern Scotland and Northern England, but there is a rain warning for South Wales tomorrow. Check the latest warnings here.
Today, it's blustery everywhere but particularly so across Scotland, Northern England and Northern Ireland, with gales in exposed places. There's some showery, weakening rain moving southeast through England and Wales, but the bulk of the action is further north and west where a good rash of showers will be blown inland. These will be falling as sleet and snow in northern regions, with accumulating, blowing and drifting snow over the high ground in particular.