Exhausting and stressful. Not just for the Environment Agency staff or emergency responders and council workers but the residents and business owners. Some in areas where the risk of flooding lurks every time it rains, for others a new issue as the river levels pass "highest ever" on the recorded data. And the forecast in the week after Dennis included plenty more rain.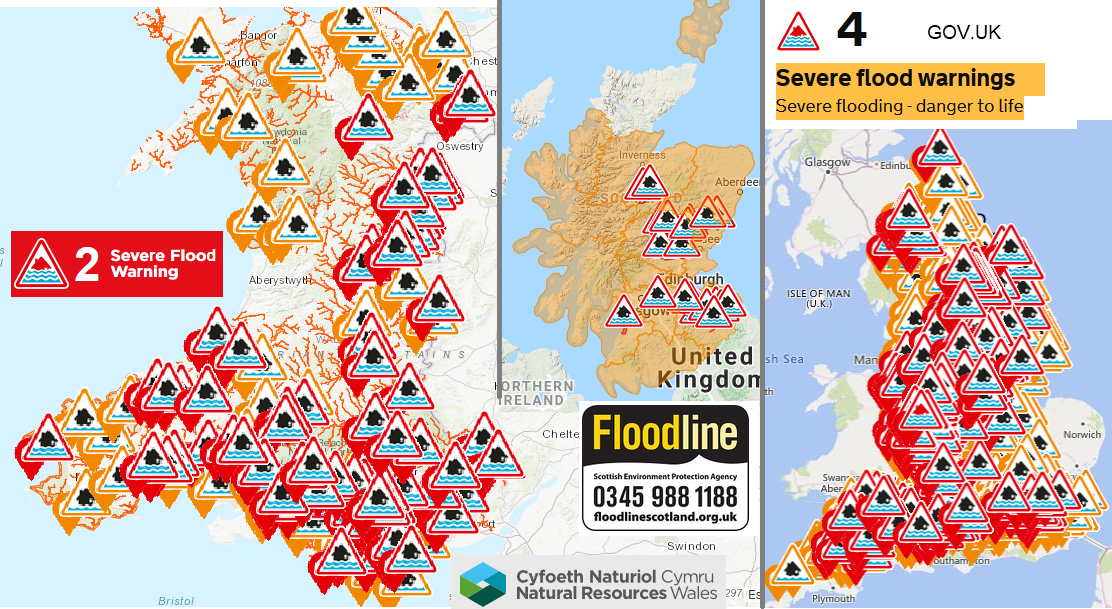 Once more an intense Jetstream was responsible for developing very low pressures over the North Atlantic. The rain on Valentine's day was from another low which resulted in red warnings for southern Iceland and hurricane force winds (not gusts). Storm Dennis rapidly deepened across the Atlantic and became unusually low.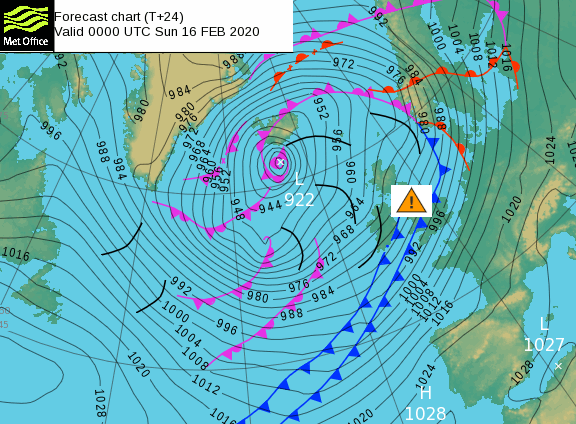 The north Atlantic record is around 914-916hPa, Dennis could have got near to 920hPa. On Saturday as it was situated to the NW of the UK there were strong winds and gales, with gusts of 40 to 50mph across many areas. There were amber warnings for rain for southern Scotland where melting snow was adding to the rainwaters.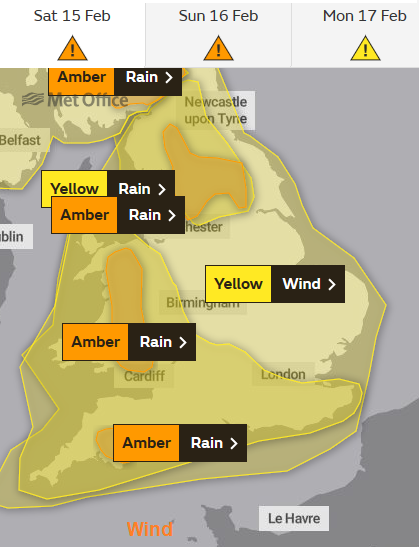 Also, for ambers for England and Wales where the ground was already saturated from the rain in the previous week as the forecast highlighted heavy and persistent rain particularly for Wales. Yorkshire, Lincolnshire and the East Midlands suffered from flooding with the River Ouse in York and the River Trent seeing flood warnings. Slow responding rivers such as the Severn still hadn't reached their peak even by Tuesday 18th.
Storm Dennis had a red warning for the rain and flooding impacts by Sunday morning for south Wales. This is unusual, showing a Danger to Life as torrents of water came down off the Brecon Beacons and the river levels rose very quickly in the valleys. .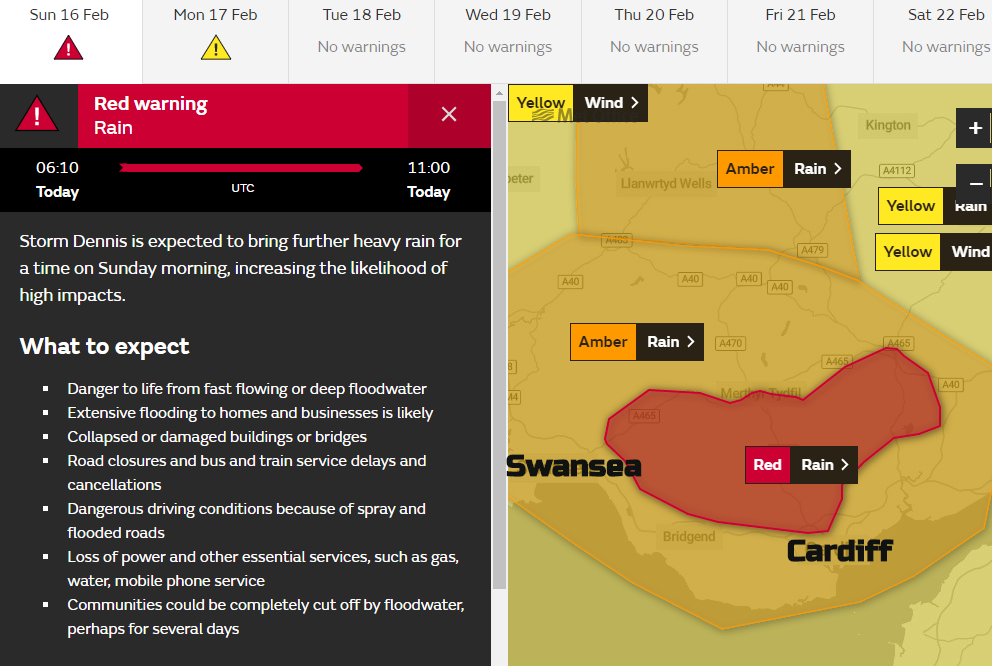 There was a 91mph gust at Aberdaron, Gwynedd and numerous flights were cancelled or had lively take-offs and landings. Most of the UK was covered by a Yellow wind warning on Saturday, and stayed for Sunday over more of Scotland, Northern Ireland and the rest of western Britain. As the low centre from storm Dennis moved past northern Scotland on Sunday night there were more strong winds, with severe gales for the Northern Isles early on Monday.
Storm Dennis will be remembered for the widespread flooding and February 2020 for these two storms in quick succession with more rain to follow.
More discussion about specific storms and the Name our Storms project on the Netweather Forum