Yesterday's rain came from a deep low pressure which brought hurricane force winds to Iceland with red warnings for the more inhabited south side of the island. Storm Dennis is a different low which has undergone rapid cyclogenesis in the Atlantic overnight and will be even deeper. Probably one of the deepest lows on record in the North Atlantic. For the UK and Ireland we aren't expecting the winds to be as damaging as Storm Ciara last weekend, although there still will be impacts with trees and structure already battered, the soggy soil and there have been changes and cancellations announced to ferry and train services.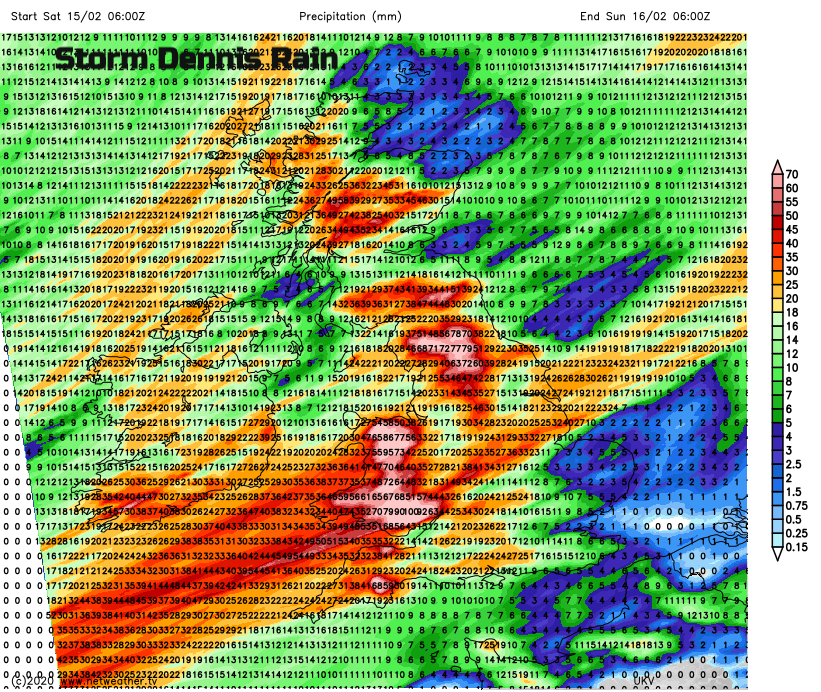 The forecast rain amounts in 24 hours from Storm Dennis, showing how western Britain and the hills inland will bear the brunt of the heavy rain.
.."the ground is already saturated in places. With Storm Dennis bringing further heavy and persistent rain over the weekend, there is a risk of significant impacts from flooding, including damage to property and a danger to life from fast flowing floodwater". Met Office.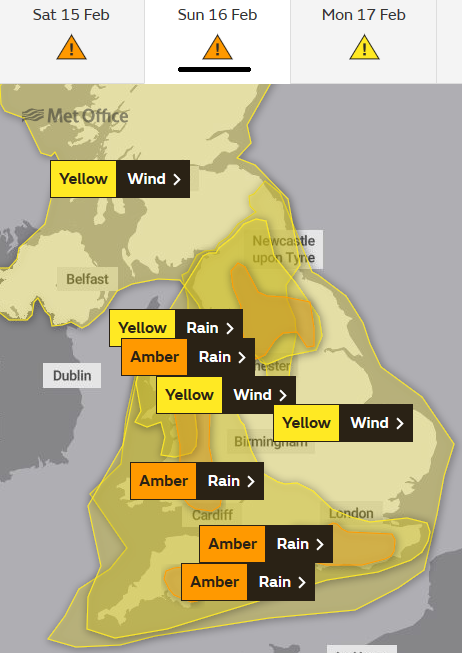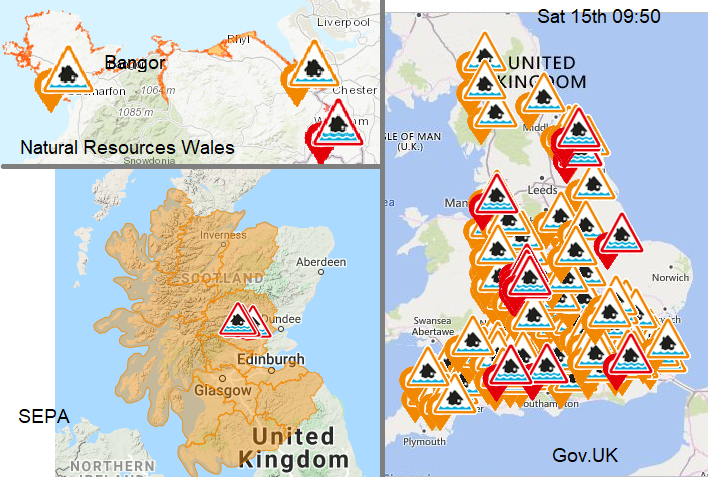 And even as the worst of the rain eases for much of the UK (there will be more heavy rain for NW Scotland) the gales continue for NW Wales, NW England , Northern Ireland and Scotland. Sunday night and for the start of Monday.
"Storm Dennis has the potential to bring very strong winds and transport disruption during Sunday and Monday morning" Met Office.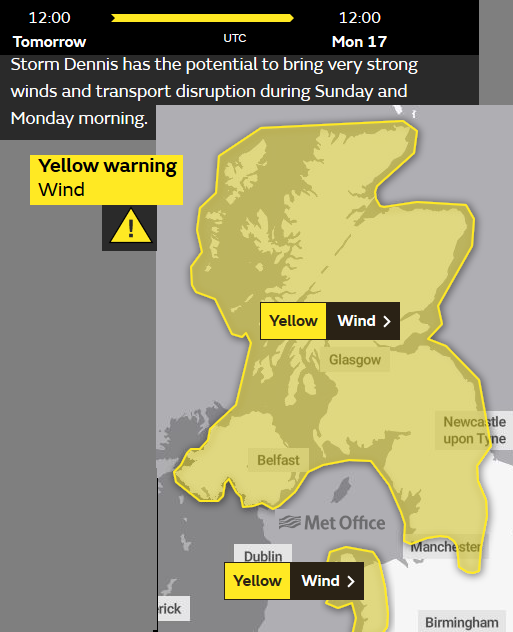 Updates and more details for the weather warnings can be found on the Met Office website. This is the warning picture at 09:45pm on Saturday 15th February, do keep up to date with the forecast especially if you have any travel plans for the end of this week.
More discussion on the Netweather forum as Storm Dennis unfolds.