We still have yellow warnings of severe gales along the South coast and for snow and ice across hilly parts of the North, but the wind although not as strong as yesterday, remains the central feature over the next few days. Although storm Ciara has now left us, we still have a broad Westerly flow in a strong Jet Stream that continues to bring the strong winds. So expect further gusts of 40 to 50mph fairly generally and up to 60 to 70mph in the West and along the South coast.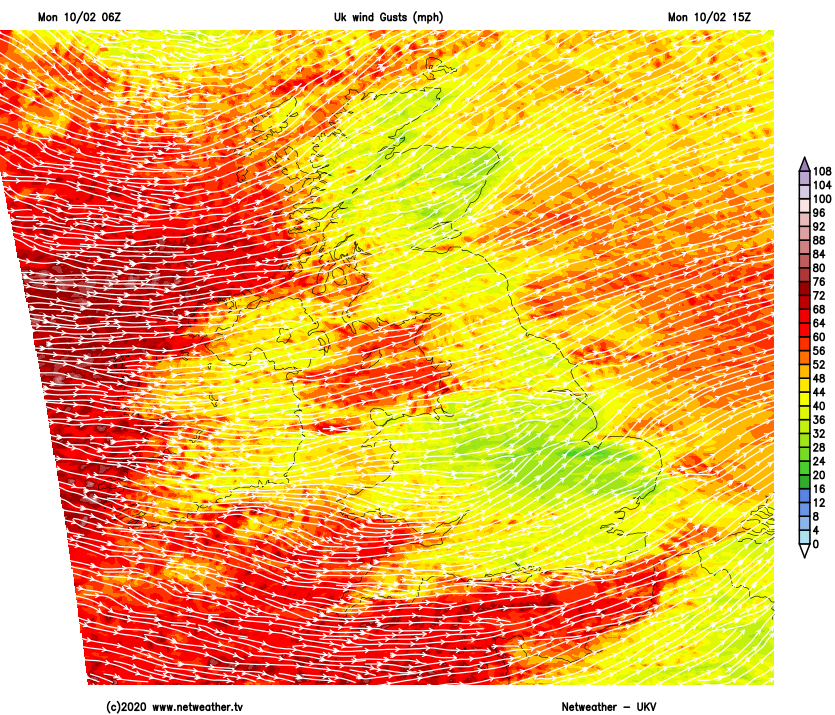 For Monday mornings commute some travel problems are inevitable, with fallen trees, flooding and power outages all comprising to make life difficult. While most places see some sunshine through the day, there'll be blustery showers on a West or South-West wind that'll continue to give damaging gusts in exposed areas and the more squally showers. Some will be heavy giving hail and thunder, with the showers perhaps becoming lengthy over some central and southern regions for a time.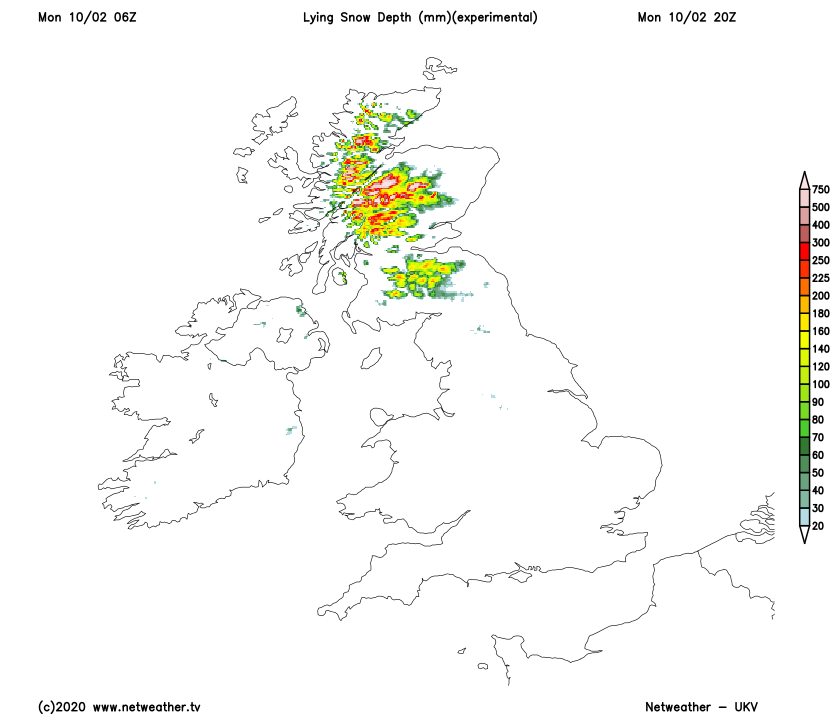 Over Scotland, Northern Ireland and in the North there'll be snow on hills above about 150m, with blizzards on Scottish mountains. Any snow elsewhere though will be reluctant to settle and just a temporary feature. Needless to say, It'll feel cold in the wind, with top temperatures about 3 to 5C in the North and 6 to 9C in the South.