It is another frosty start across much of England and Wales, with some high cloud, light winds and a bright start. There have been some incredible skies at sunset and sunrise, just glorious. However, with still, trapped air any particles get stuck in the stagnant conditions. Pollution levels in great London on Monday are showing as high or very high on the DEFRA forecast and again midweek.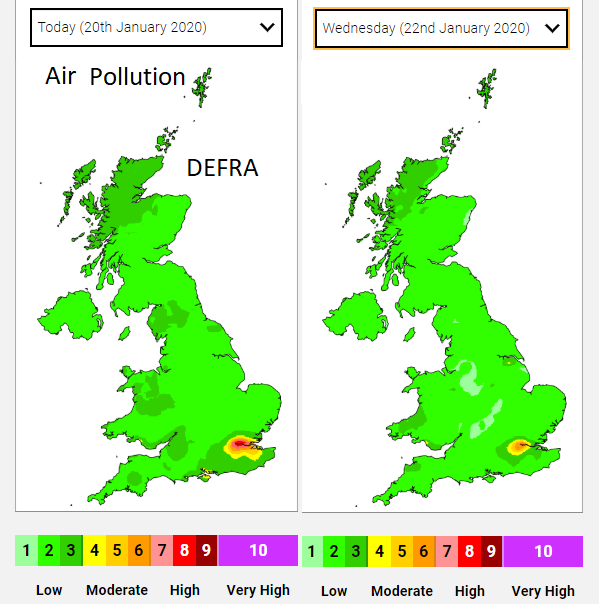 "light winds and areas of fog in the south may inhibit dispersal of locally-generated pollution and lead to areas of High air pollution, more likely over larger urban centres." DEFRA
The Moray coast could see double figures today in the brisk SW winds. Elsewhere temperatures creep up to 6 or 7C, feeling chilly in the wind but okay in the still sunshine.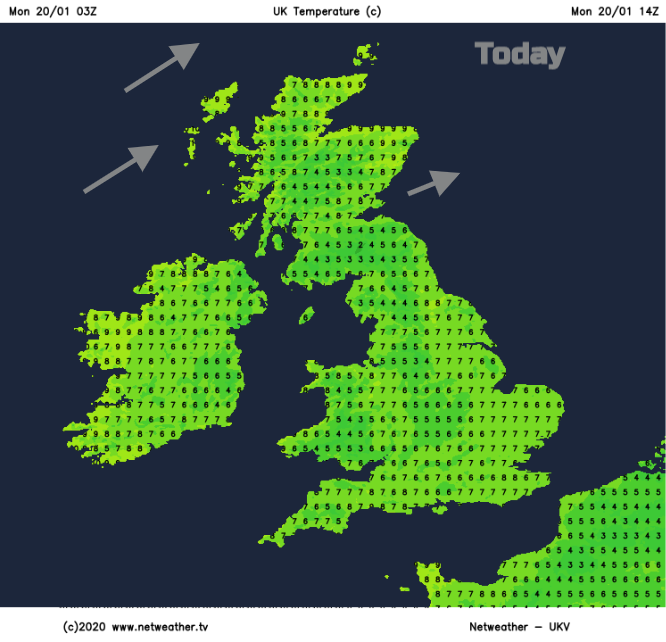 There is no snow in the forecast and very little rain away from NW Scotland. Cloud will thicken later today for the Western Isles with rain arriving this evening into the NW Highlands and then the Northern Isles tonight. Again, tonight it will be mild in the north and cold & frosty in the south.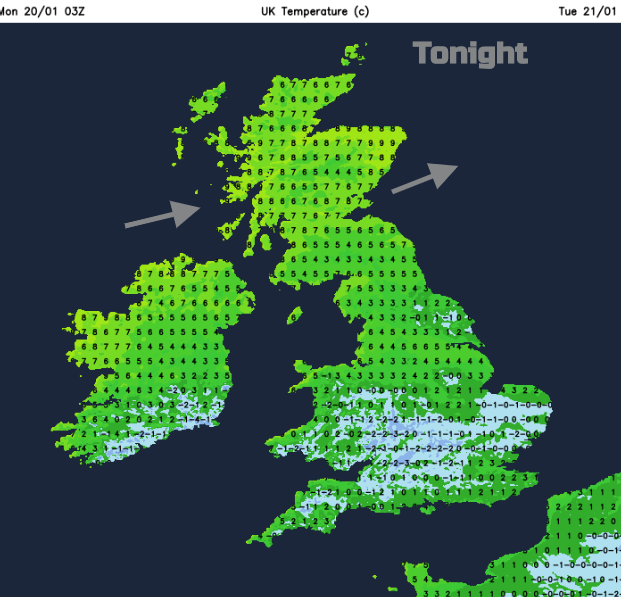 Cold air from the continental land mass of Europe will keep temperatures low over southern England to start the week. The high stays with us over the next few days but eases down to 1028hPa by Thursday. This keeps the weather dry for many, there will be more cloud over the next few days so not the blue skies and sunshine from this weekend. More unsettled weather will manage to make inroads into NW parts of the UK with more cloud, outbreaks of rain and blustery winds. Northern Ireland and Scotland will be mild on Tuesday with the milder air creeping into northern England during the afternoon. Only southern counties of England should see a frost on Tuesday night with lighter winds across the UK on Wednesday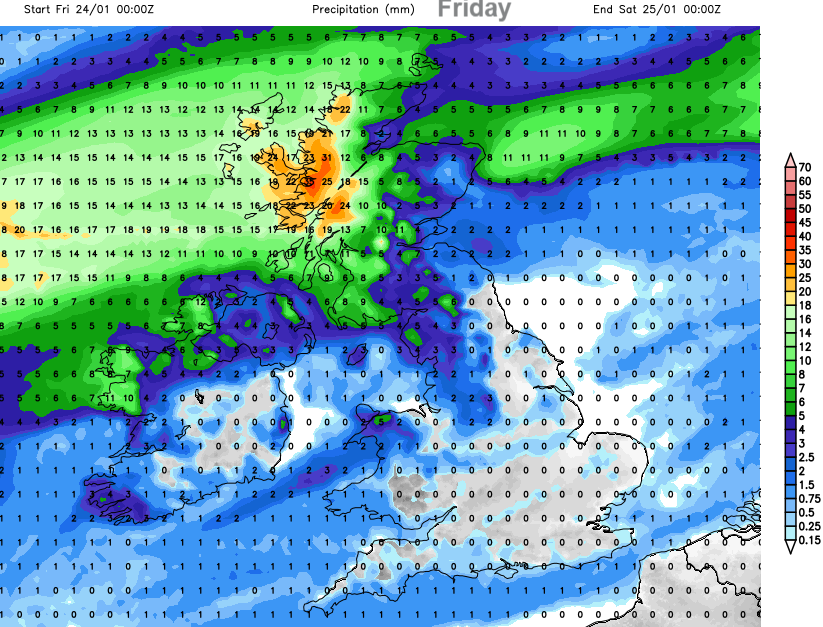 It looks more windy and mixed in the south by Saturday and mild again. No snow in the forecast for the next few days although the unsettled weather next weekend from the Atlantic could turn more wintry particularly over the hills and mountains.