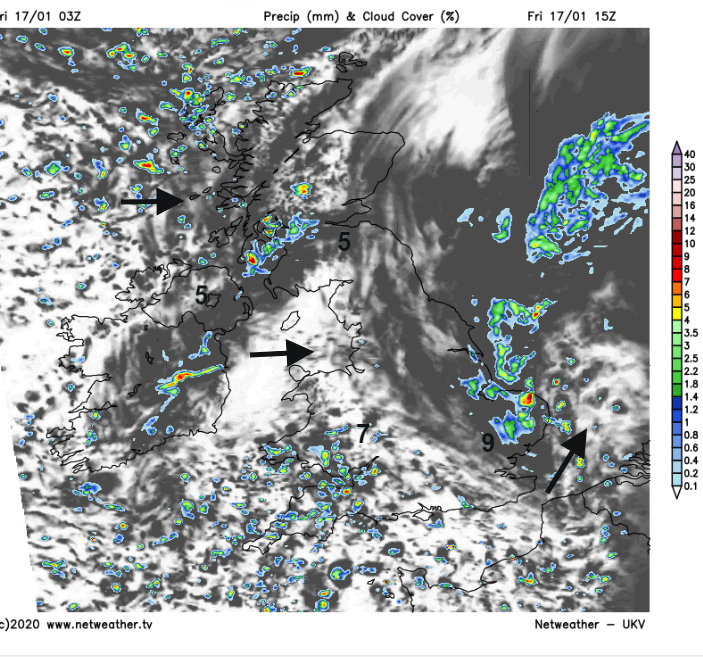 This evening showers continue for Devon and Cornwall, across the Chanel Islands and a scattering still for NW Britain. Again, snow over Scottish hills and the Peak District but the showers come and go. High pressure begins to build, and an incoming Atlantic low is diverted south towards Iberia, bringing unsettled weather to Spain and Portugal and then the western Mediterranean this weekend.
It will be blustery for the far north of Scotland with showers from the NW, but for most of the UK, there will be light winds overnight, clear skies and temperatures falling to just below zero with a frost.
Saturday looks fine and sunny. Temperatures of 4 to 7C, not bad where the winds are very light and in the sunshine.
Cold again for Saturday night with a frost with clear skies and hardly any wind.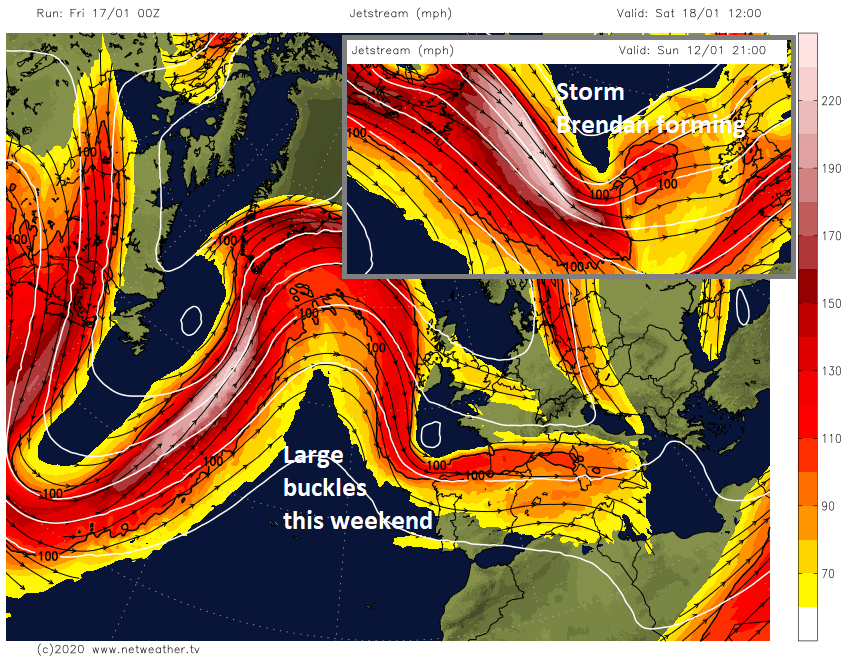 A huge winter storm is coming out of NE US on Friday and will head up towards Greenland and Iceland at the weekend. It's enough of a synoptic feature to help buckle the jet stream. So rather than a zonal jet coming right across the Atlantic firing low pressure after low at the UK, we get a change finally.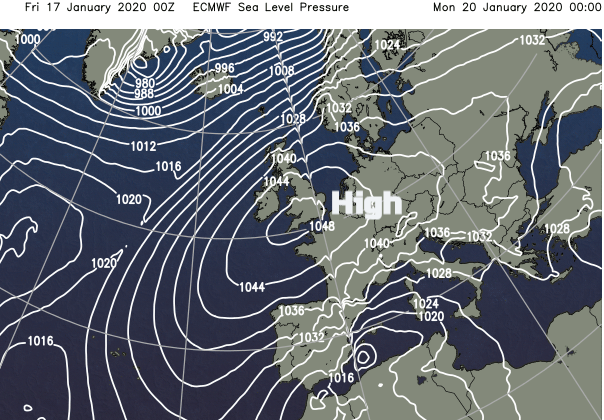 After a wet and windy week with Storm Brendan unusually high pressure builds over the UK. Nearly 1050hPa (mBar). The all-time record is 1053.6 for the British Isles, set in Aberdeen 31 January 1902. We don't often see over 1050 hPa here in the UK so watch your barometers at the end of this weekend.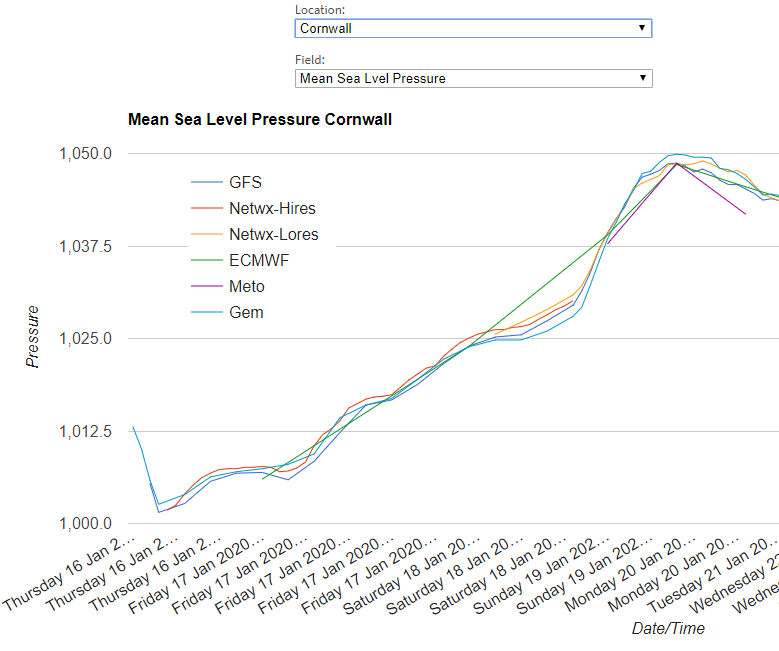 The GFS is backed off slightly from 1050 for SW Britain seen in yesterday's run above but still, it will be an intense high. The high holds on into next week bringing more dry weather and frosts, particularly for England and Wales. There will be more cloud and a westerly breeze further north.