Although it stays windy for Dover and Folkstone this morning, winds for the SE do ease, there is just a squeeze through the eastern Channel until late morning. The rain becomes more patchy and clears from East Anglia and central southern England, finally away from the Thames estuary at lunchtime. A sunny fair picture for much of England and Wales today but feeling cooler at only 5 to 8C. The winds will be lighter for SE Britain this afternoon, quite a change but it remains breezy elsewhere with a fresh SW to west winds for coastal Wales and northern England. This will make it feel colder.
Northern Ireland will have a blustery cold day with fresh SW winds, strengthening along the north coast by midday. Lines of heavy showers will head in from the NW, but Co. Down should stay more sheltered.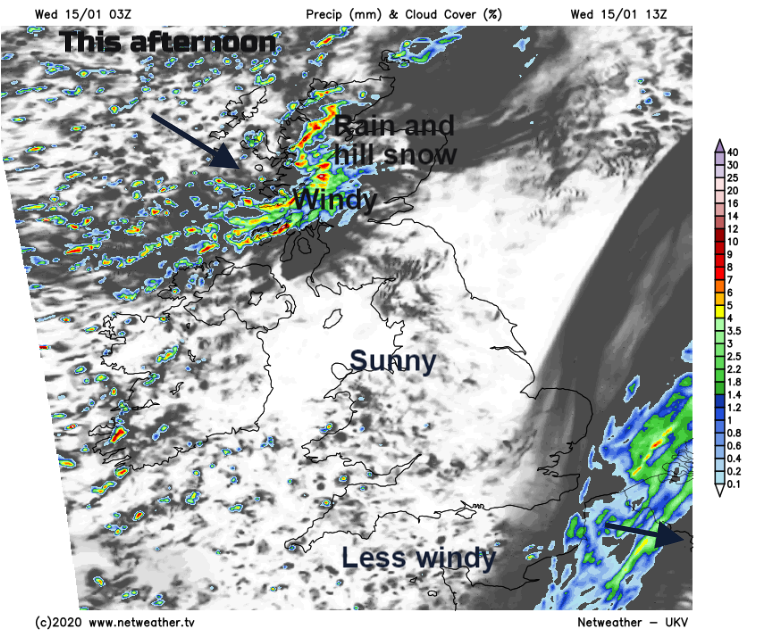 Scotland is having another windy day with bands of heavy rain and hill snow sweeping in from the west. The SW winds will be fresh to strong with gusts around 60mph. The east and far south will be more shelter but not immune from the showery rain. The A1 in SE Scotland looks vulnerable again for high sided vehicles and ferries are already being canceled on the west coast. This wet and windy stripe, high winds through the Central Belt late afternoon/ this evening and rain just to the north with hill snow, does fade tonight and most of the UK is then under dry, clear conditions.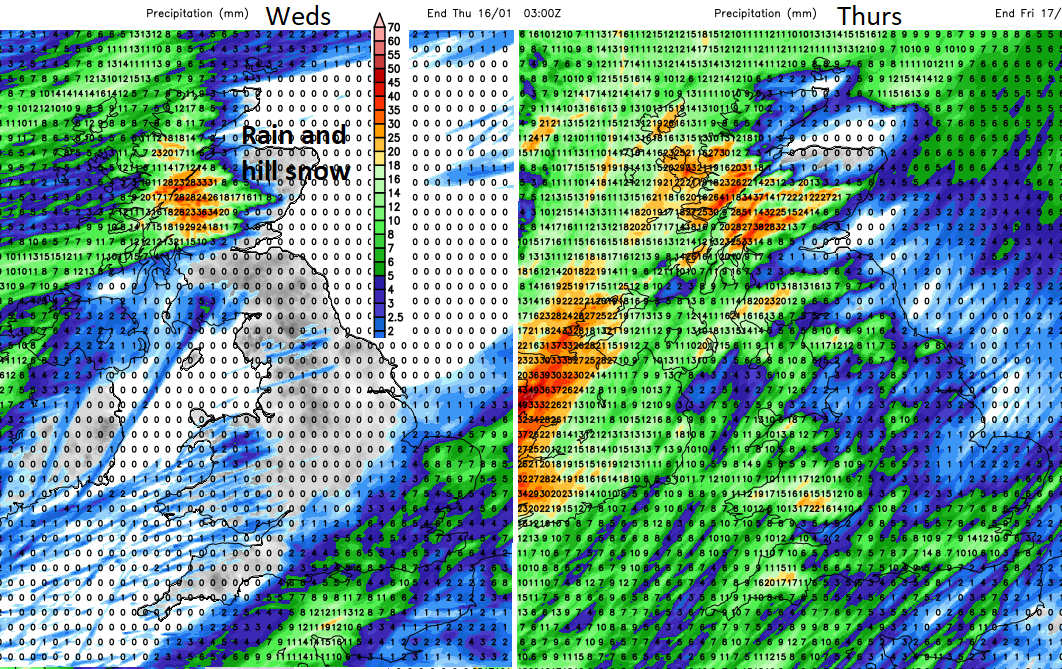 Tonight
The gusty winds take their time to leave northern Scotland and after a nippy first part of the night, milder air feeds up in the southerly winds for Northern Ireland with freshening winds and southern Britain. The warm front from Low 3 will bring rain to Northern Ireland overnight into western Scotland and by Thursday morning the cold front is forecast to bring heavy rain over western Ireland with much milder conditions in the warm sector.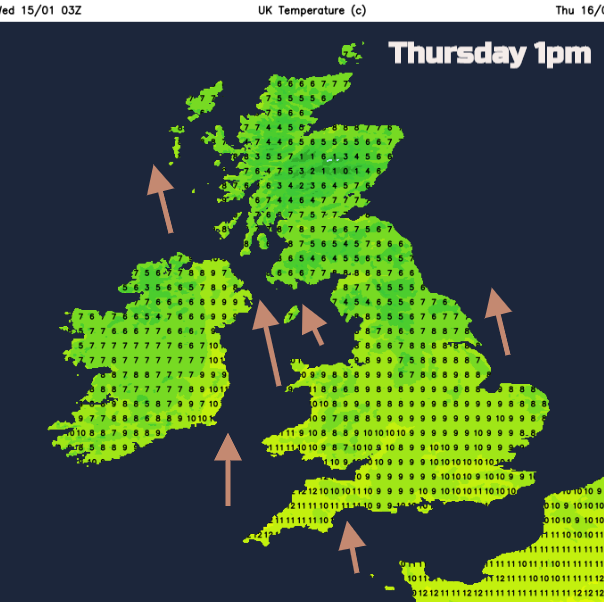 As the low centre pivots the frontal rain will slowly move over Wales, Northern Ireland and the rest of Western Britain during Thursday lunchtime. Once more Britain sees a spell of wet and windy weather moving eastwards through the afternoon and evening. Flooding "Local river flooding is also possible but not expected in the south east of England on Thursday and Friday" EA
Bands of heavy showers swing in from the SW overnight with more unsettled conditions on Friday as it turns colder.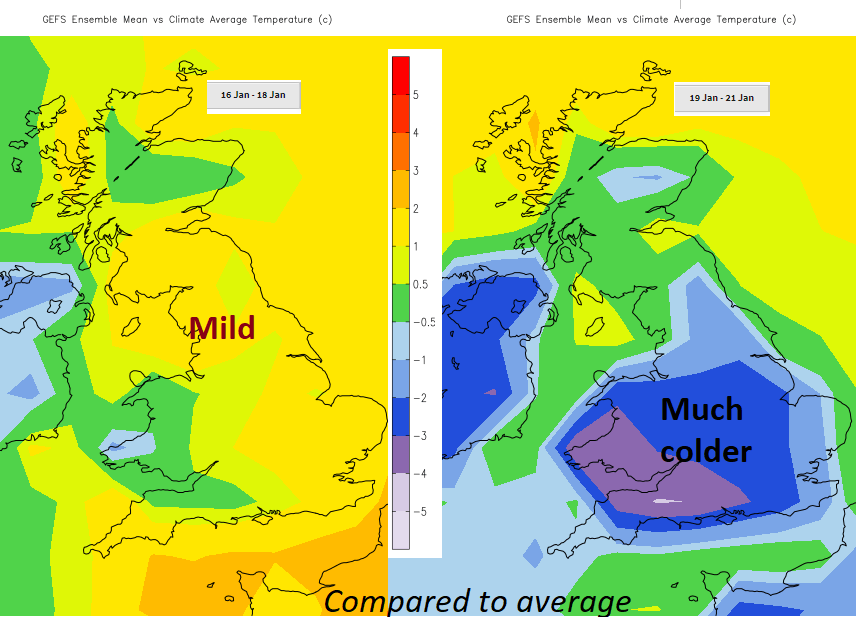 Weekend
There are signs at the weekend and even into next week that with high pressure building over the UK many areas will be drier, not as windy but colder with frost and fog.