After a decent soaking for much of the country yesterday, the weather isn't quite as grim today. But the cold feeling, unsettled flavour remains with more showers (with snow over the hills), longer spells of rain and strong winds at times throughout the next few days.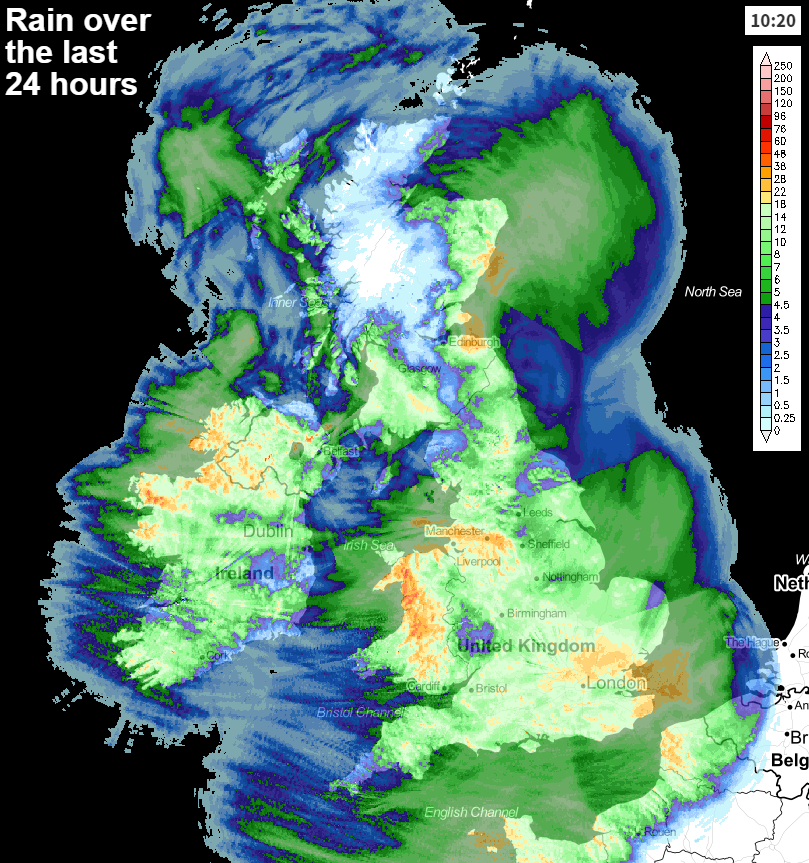 Although the rain isn't quite as widespread today, the east of Scotland will see persistent rain for a good part of the day. Elsewhere, many parts will see sunny spells, but there'll also be showers around - these especially affecting western and northern Britain. It's windy across the southern half of the country, and particularly the southwest where there'll be two phases of strong, gusting winds. The first one this morning, before a calmer spell into this afternoon and start of the evening. But then later this evening and overnight, the next batch arrives from the southwest, affecting not just southern but also western Britain - with gales likely in exposed places.
Along with the wind, there'll also be a spell of rain moving into southwestern and central southern England overnight tonight. Elsewhere will see clear spells but also some showers - which'll be wintry at times, particularly up over the hills.
Into Saturday, it'll be a blustery day in many southern and western areas. There'll also be showery rain, with sleet and snow over high ground moving west to east through the day across England, Wales and much of Ireland. Southern Scotland is likely to get in on the showery act, but further north it should be a drier picture with just a scattering of showers near to coasts.