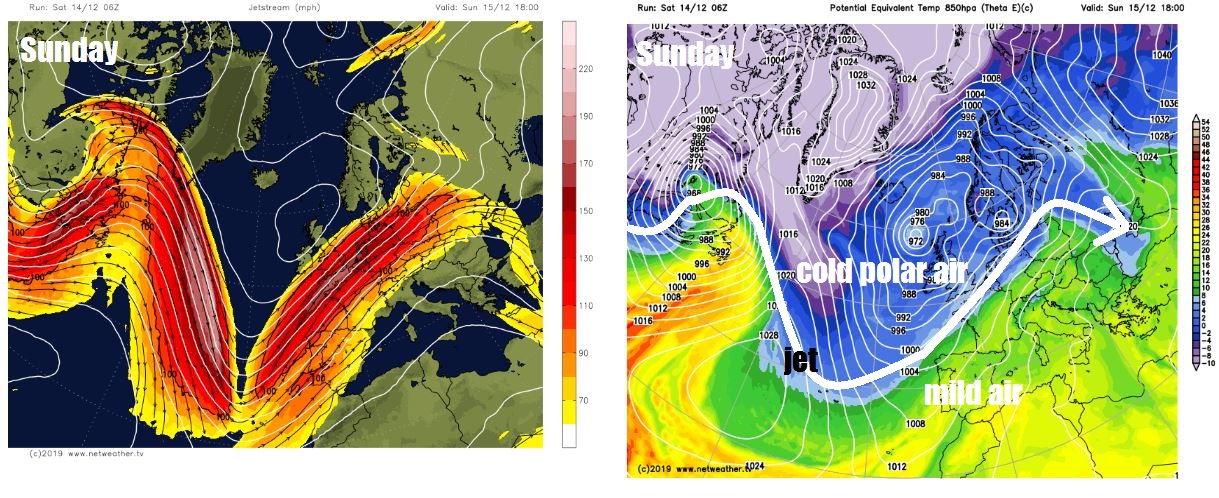 Monday staying chilly and will see further showers, mostly in the west. Then we are then keeping an eye on Tuesday, when some models (ECMWF and ARPEGE) show a warm front with a swathe of rain along it, linked to low pressure over Iberia and Biscay, lift north across southern England - which could turn to snow on its northern edge over parts of the West Country and Midlands – as it moves into colder air. This could well change though and is very marginal set-up for snow, probably through evaporative cooling.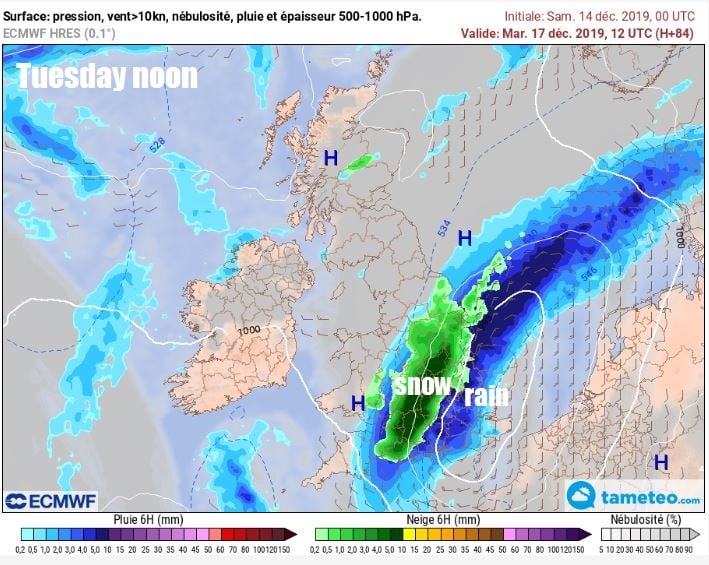 The UK looks to stay mostly on the colder (polar) side of the jet stream through much of next week, so will remain on the chilly side. Tuesday for the north and Wednesday generally are looking mostly dry and bright but chilly by day as pressure builds up from the south and where skies clear and winds fall light overnight - there'll be a risk of frost and even freezing fog. Thursday onwards looks to turn unsettled, as low pressure out west starts to push Atlantic frontal systems in across the UK, bringing rain to all parts and perhaps northern hill snow.
Temperatures generally staying in single figures as the week draws to a close, so staying chilly, but next weekend the forecast models are indicating the jet stream to shift north across the UK, dragging in increasingly milder air from the southwest. Temperatures rising widely into low double digits. It will be unsettled still though, thanks to low pressure close to the west.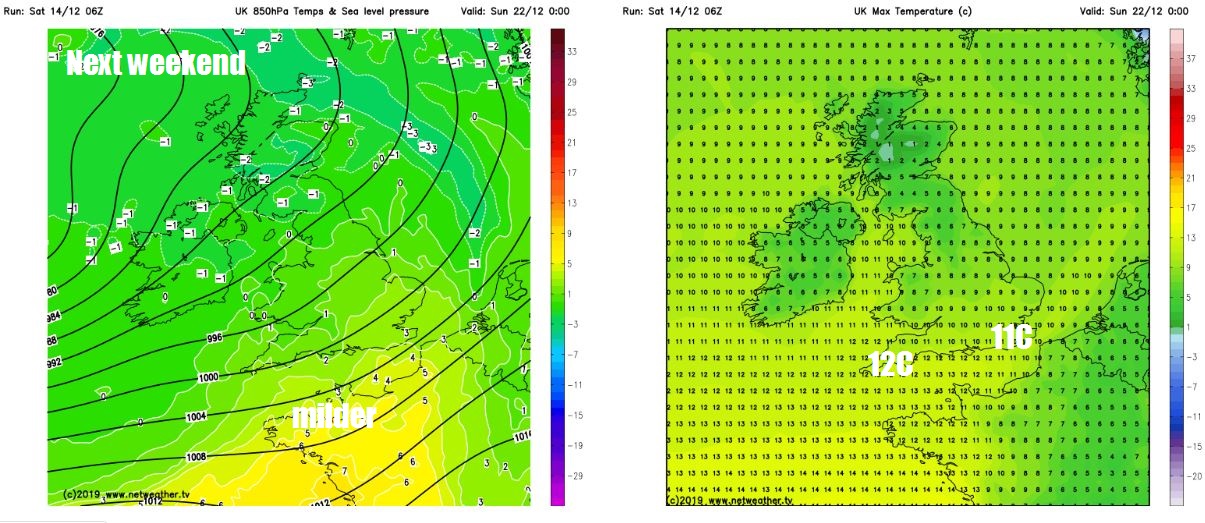 Model ensemble guidance and recent operational runs, for now, suggest these milder but unsettled southwesterlies perhaps persisting right up into Christmas.