After a wild weekend for Ireland and the English Channel with plenty of wind and rain across the UK, there is more to come this week. Already there are warnings for Tuesday, rain for western Scotland and strong winds for Scotland, Northern Ireland, Wales and northern England. Thursday, election day also looks tempestuous with heavy rain sweeping across the UK and strong winds away from Scotland.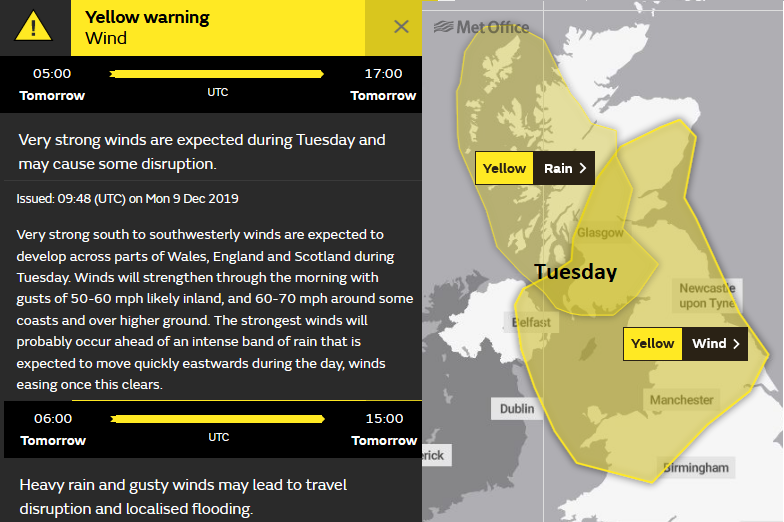 SEPA the Scottish Environment Agency have flooding concerns with the already sodden ground and more heavy rain from the weather system on Tuesday, lasting into Wednesday. There are flood warnings in Tayside, along the River Earn - "River levels will slowly fall throughout Monday, but heavy and persistent rain is expected from the early hours of Tuesday morning onwards, which will cause levels to rise again."
There flood alerts for parts of England and Wales with a few flood warnings for prone spots or areas with ongoing issues from the November flood events.
"Local flooding is possible from rivers and surface water in parts of northwest England and north Wales on Tuesday and possible but not expected elsewhere in Wales, the southwest of England and from rivers in parts of the east of England." Environment Agency
The main issue on Tuesday will be the active cold front and the likely line convection. As the relatively mild air in the warm sector with southerly winds, changes to the colder westerly breeze behind the front there can be deep convection and it shows in a distinctive line on the radar imagery.