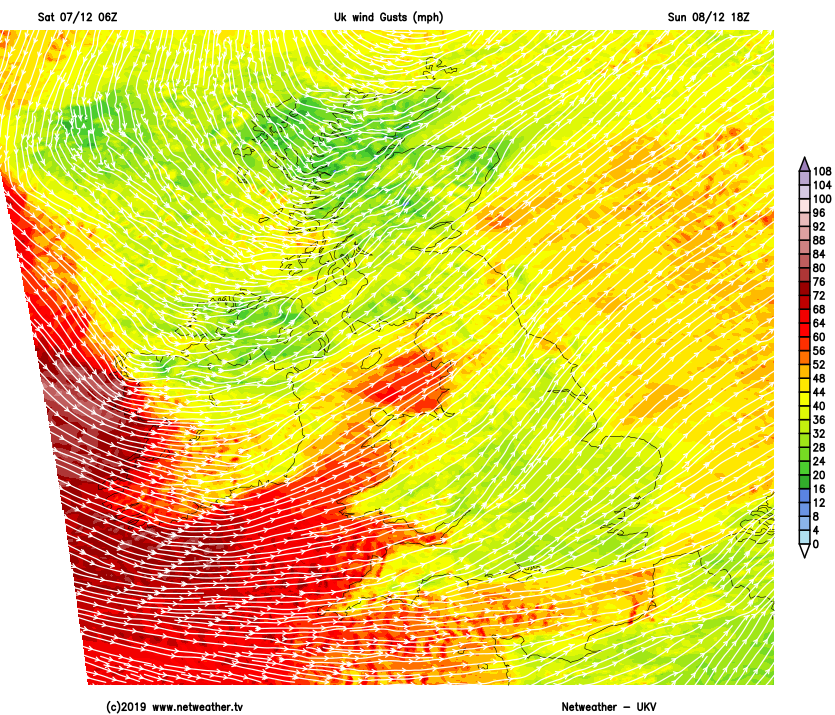 From the early hours of Monday, as the low pressure moves past the north of Scotland, strong gusts may well be likely further north, right up into Scotland. Then as it heads out into the North Sea, that threat transfers to eastern coasts, with the winds in the west easing. The showers should ease down from the west during Monday as well, with a temporary ridge of high pressure building ahead of the next Atlantic system.
That one will bring more rain and wind through overnight and during Tuesday - the warm front coming first before a cold front sweeps down from the northwest later on Tuesday. That one is likely to bring the heavier rain, with squally winds along it, and some wintry showers behind it.
The unsettled pattern then continues through into the second half of the week, with more showers on a chilly Wednesday - these falling as sleet and snow at times, especially up over the hills. Then more wind and rain is likely to arrive on Thursday before clearing to showers - so not ideal for getting out to vote, but hopefully, all parts should have a drier window at some point during the day.