Concerns from the Environment agency with more rain forecast, high river levels, several severe flood warnings still on the River Don and widespread sodden ground and standing water.
Ongoing river flooding is expected to continue in parts of South Yorkshire, Nottinghamshire, Derbyshire and Lincolnshire through to Wednesday as a result of rain that has already fallen. River flooding is expected to continue in the Lower River Don washland area of South Yorkshire through to Friday where properties will flood and there will be continued travel disruption. On Tuesday localised river and surface water flooding impacts are possible across parts of the Yorkshire Pennines, Peak District, Staffordshire and Derbyshire. Local flooding is possible but not expected from rivers and surface water across parts of Cheshire, Greater Manchester and Merseyside. EA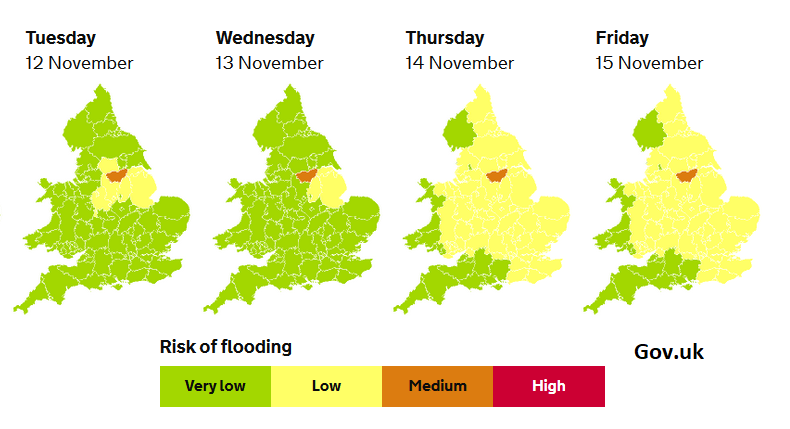 Yellow warning for Rain for central Britain Monday/Tuesday
A period of heavy rain may affect the area through Thursday, bringing further disruption. Confidence in the location of any heavier rainfall is low, though with ongoing flooding across the area, even relatively small amounts of rain may cause further impacts. 15-25 mm of rainfall is possible, with a lower chance of seeing 40-50 mm.