Day 2 of the visit of slow-moving low pressure today, and it'll be another day of heavy showers and sunny spells. But finally, there are some changes ahead as high pressure, yes HIGH pressure moves builds in from the west later this weekend.
The low, which will move across Ireland and into Western Britain today, actually spawned a mini-low late yesterday. That beefed-up the showers in southern and central parts overnight, with the tail-end of all that still to clear eastern England into the North Sea this morning.
Elsewhere today, it's not so different to yesterday, with showers building and moving in from the west during the day for most. Although with the showers rotating around the low, they'll move east to west across northern Scotland, perhaps merging into longer spells of rain at times. Just about anywhere is likely to catch a shower today, but away from the downpours - many of which will be heavy, there will be some sunny spells.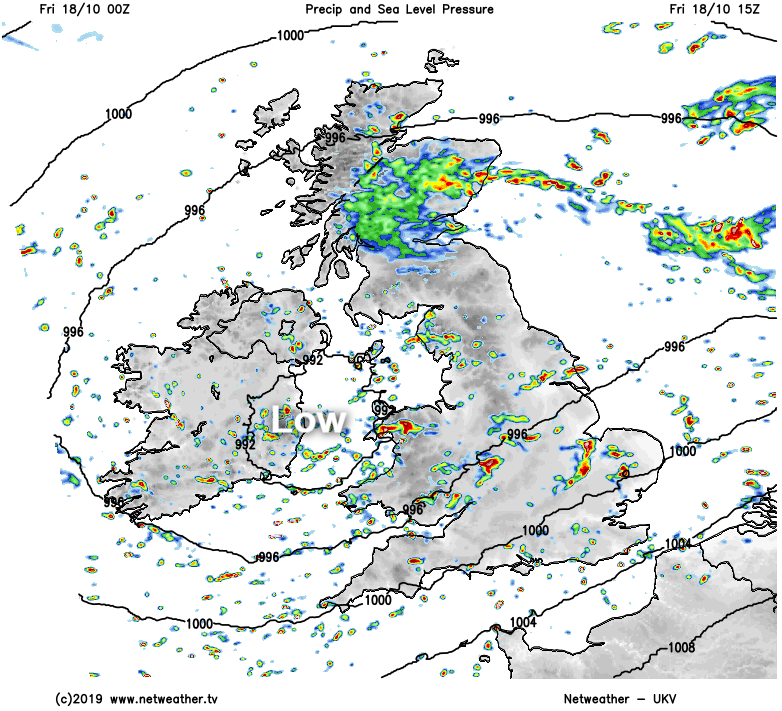 It'll be a windy day across the far north and also the southern half of the UK. The gustiest winds will be near to the south coasts of both England and Wales though, where gales are likely in exposed spots. With the wind and showers, temperatures won't set the pulse racing, peaking at 8-12c in the north and 11-14c further south.