Friday
Another day of sunshine and showers on Friday as low pressure continues to move in from the west, frequent showers from the word go across southern and western areas in the morning, then becoming more widespread through the day, showers most frequent in the west, with a risk of hail and thunder. Some sunny spells between the showers. It will be windy in the south too. Temperatures reaching 12-15C.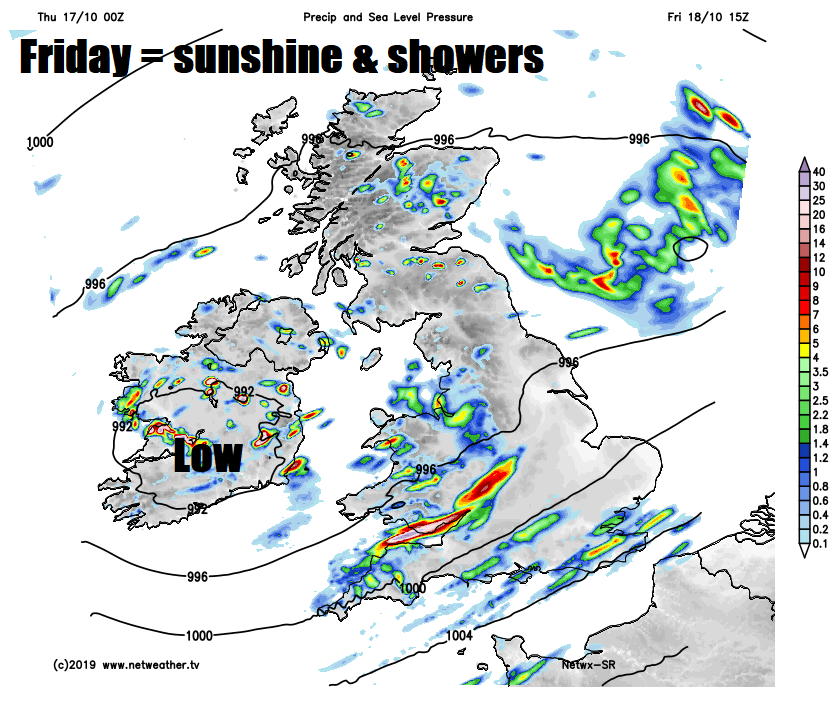 Weekend
As we go into the weekend, low pressure over Ireland on Friday will drift east across central Britain on Saturday – weakening as it does so, before moving out over the North Sea on Sunday. So Saturday will feature sunny spells and showers circulating around the low, showers locally heavy and thundery. Sunday again seeing some showers around, though perhaps fewer than Saturday – especially for the west, some longer spells of rain possible across eastern Scotland and NE England – with a strong northeasterly wind developing here.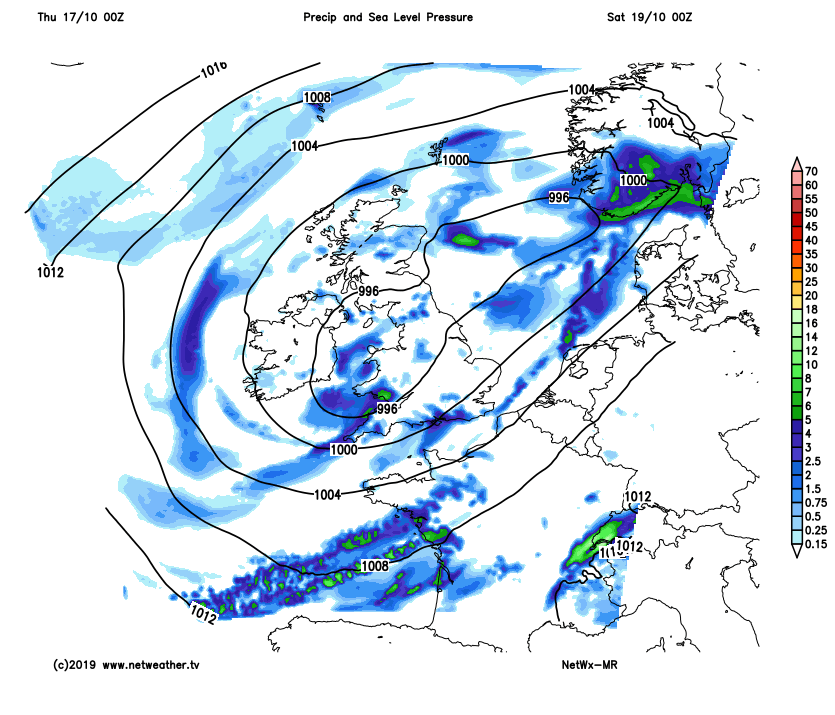 Next week
As we enter early next week, showers of recent days will become confined to southern parts on Monday – where they will fade here too into the afternoon, with most places becoming drier and sunnier from the north through the day, as high pressure builds. Tuesday looking generally dry and bright or sunny UK wide, though strengthening winds, cloud and rain could affect the far north of Scotland. Wednesday could turn unsettled across Scotland and N. Ireland, the rest of the UK staying settled. Some uncertainty after mid-week, but for now it looks like low pressure will return close to the northwest, so turning unsettled across most parts.