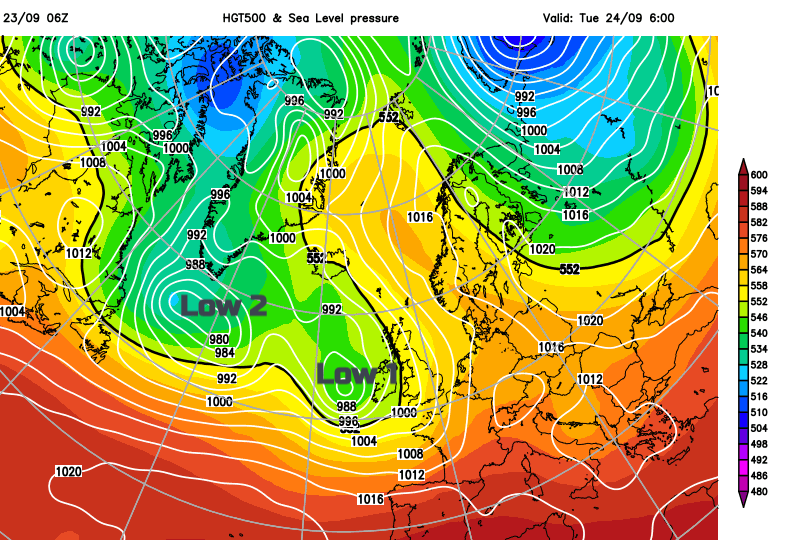 There is very unstable air mixed up in this system for Tuesday, which will result in severe convection, so heavy rain and thundery bursts. There is still some uncertainty about where will see the heaviest rain, although progress from the Channel Islands/southern England to start the day with heavy rain for the M3/M4/M25 as the morning rush hour progresses. Then the UKV model shows the main heavy rain rotating over SE England, parts of East Anglia into the Midlands and northern England by lunchtime. A wet afternoon for eastern and NE England also spreading into SE Scotland. The Netweather SR model keeps the risk of hefty showers over Wales into NW England lunchtime into the afternoon, so a threat further west.
By Tuesday evening another pulse of heavy rain arrives for Wales and SW England from Ireland, occlusions wrapped around low1.
The Environment Agency wording is quite low-key. "Local flooding is possible from surface water and is possible but not expected from rivers across parts of England and Wales on Tuesday. Local flooding is also possible but not expected from rivers and surface water in the south of Wales on Wednesday. Land, roads and some properties may flood and there may be travel disruption."
Although Tuesday will be the day of heaviest downpours and thundery ones, there will be more rain from the west over coming days. As these totals add to the rain from Tuesday there could be further local issues. Wales and NW England look particularly wet this week.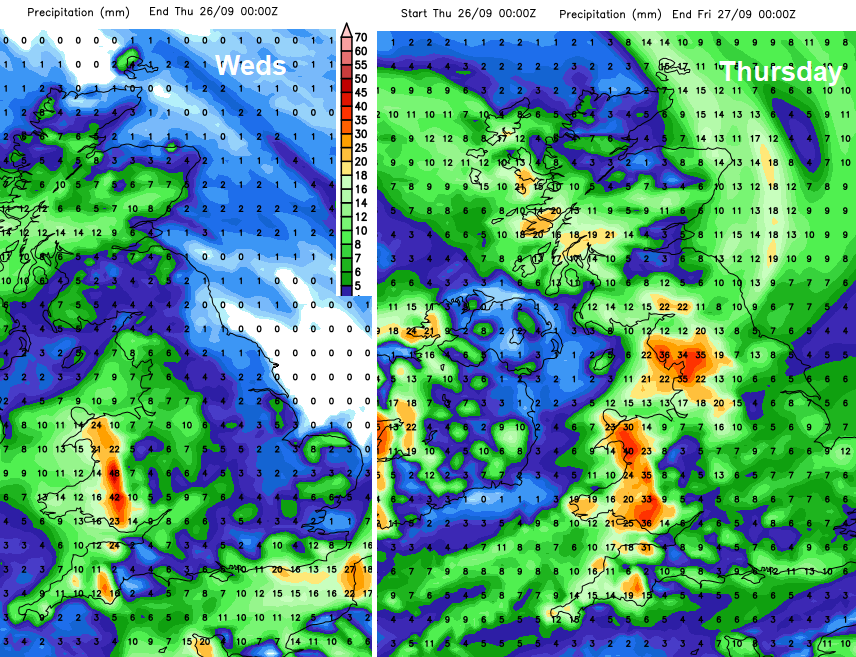 Thursday and Friday look windy, especially for England and Wales as the second low centre slips over Scotland.
As the rain bands and showers develop and move in this week keep an eye on the Netweahter Radar, from our website or as an app from Google Play.