There's a lot of sunshine on the way this week, but you'll be doing well to see much of it today. High pressure is currently trying to assert itself over the British Isles, but as it builds in from the west through today, there's a weak front trapped underneath it and a good bit of moisture in the atmosphere, so there's lots of cloud.
The front itself is over southern England this morning, bringing some patchy rain. It'll take its time to clear, finally getting away from the south coast during the first part of the night. To the north of that, the cloud will thin and break a little this afternoon from the Midlands northwards. Head into Scotland, and there'll be some better sunny spells but also some showers, where it'll also be quite blustery.
Those to the north of the front will also be into cooler, fresher air with temperatures of 13-16c. In the south, despite the thicker cloud and patchy rain highs of 18-21c will be more typical. Overnight, with clearing skies away from the far south, it'll be a chilly one with lows into single figures widely.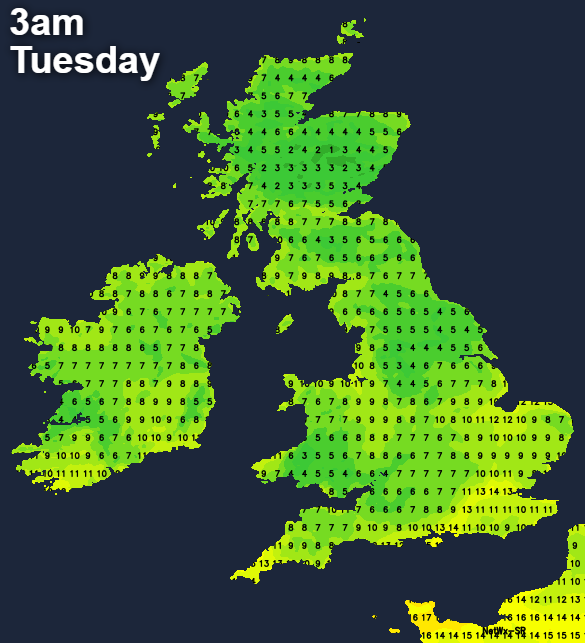 Then from tomorrow (Tuesday) onwards, there'll be more sunshine. And high pressure will be over the top of the UK right through until the weekend. Initially, we'll have reasonably cool air in place, so after some chilly starts, temperatures will peak into the teens. But later in the week, as the jet stream buckles and pushes further north of the British Isles, warmer air will push up from the south.