This leaves a blustery day for the UK, as the Jetstream, way up in the atmosphere, powers straight across the Atlantic. This will move the frontal bands from this low across quickly enough. Disruption from the tropical systems will be enough to throw off a vortex over the western Med. resulting in unsettled, windy and wet weather. Not ideal if you are seeking some Spanish sunshine.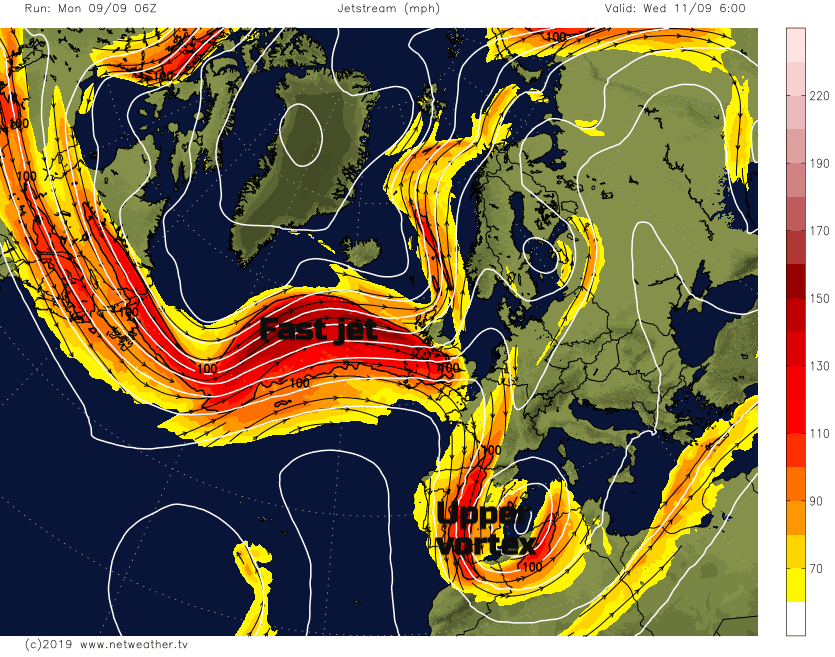 Pressure is trying to build in from the SW, but another tropical interruption moves in. This time, ex-tropical storm Gabrielle.
1100 AM AST Mon Sep 09 2019 The storm has about a day over marginally warm waters before it crosses the north wall of the Gulf Stream into much colder waters. Gabrielle is forecast to transition into an extratropical low by Tuesday due to an increase in shear and baroclinicity from an approaching cold front.
Again, from the NW with heavy rain is forecast for western hills with coastal gales. The Netweather model brings strong winds and gusts over northern England and southern Scotland around Thursday lunchtime, spreading into Wales during the afternoon along with a spell of rain. Cumbria gets a soaking once more but no concerns being flagged up on the Environment Agency 5-day outlook.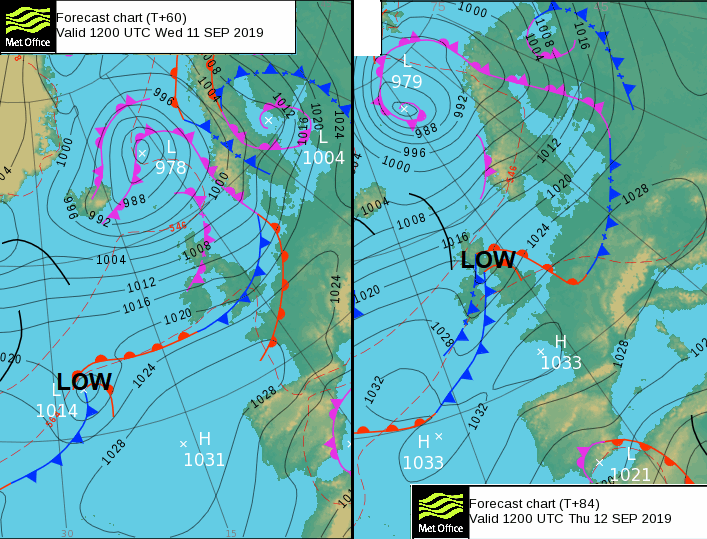 Both of these ex tropical lows will bring some warmer air up to the UK but once they've passed pressure will build for the end of the week.