Fires do occur naturally in the forests and have been used as an agricultural practice, for soil regeneration and to clear areas. However, how people live and use the mountainous interior has changed, alongside our world's changing climate.
Raúl de la Calle: "We have a very serious fire problem due to climate change, the depopulation of the rural environment and the lack of management". The secretary general of the Official College of Forest Engineers.
He warned that as the mountains were being abandoned, there were more fires when the area needed ongoing help and work. People tending sheep and other livestock would have kept an eye on the remote areas, firewood would be gathered and used up, clearing the current lying fuel. Farming practices are changing and the timber harvest is being scaled down. So there is more fuel to be burnt, and traditional fire management of clearing the undergrowth and prescribed (controlled) burning doesn't occur as much. All adding to the problem.
" Fires are increasingly difficult to address due to the climate change scenario, high temperatures and the state of our mountains," he insisted.
The firefighters continue their dangerous work. There are some lulls and the weather conditions seem to be easing slightly. The UK government have issued advice for those travelling to the islands or mainland Spain, but this could cover anywhere with a fire risk. We've had our own issues with wildfires here in the UK due to people's carelessness or worse.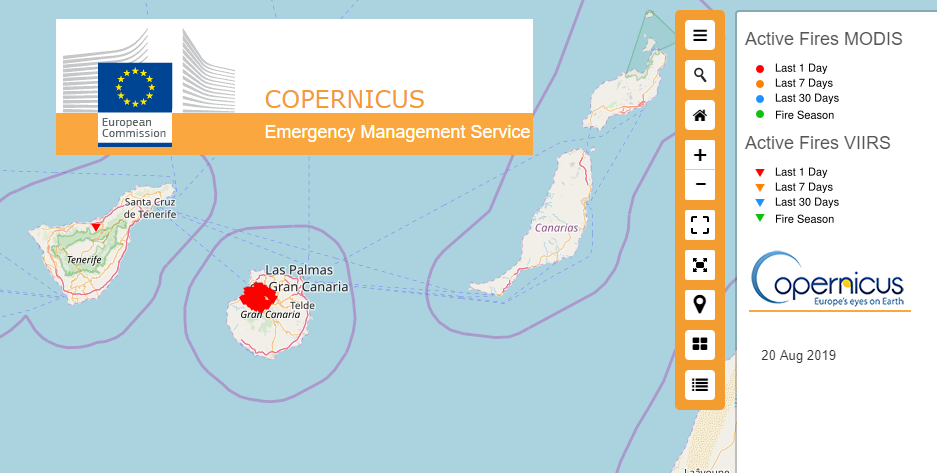 GOV.UK "In Gran Canaria, several areas in the north west of the island have been evacuated due to an ongoing forest fire. The authorities are working to extinguish the flames. If you're in the area or planning to visit, check the latest updates and information on Twitter @112canarias and follow the advice of the local authorities.
Forest fires occur frequently in Spain (including Spanish islands) during the summer months. Take care when visiting or driving through woodland areas. Make sure cigarette ends are properly extinguished, do not light barbecues and do not leave empty bottles behind. You should be aware that causing a forest fire is treated as a criminal offence in Spain even if unintentional. If you see what you think might be the onset of a forest fire, call the emergency services on 112."