After the flooding in recent days, the good news is that there will be fewer showers around as we end the week. But the bad news is that it's only a temporary respite, as low pressure will be nearing from the southwest during the weekend, and will be with staying nearby through next week.
Today will still see some sharp downpours and the odd thunderstorm in places though. These chiefly in western, central and southern Scotland, then becoming increasingly scattered the further south you are in England and Wales. The rainfall total forecast for the next 24 hours shows where the majority will be.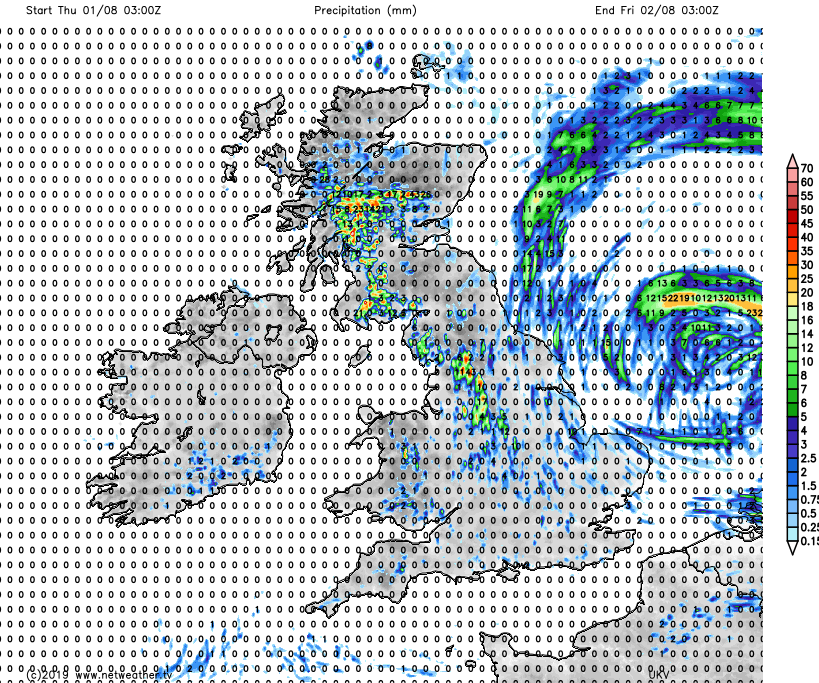 Away from, and between the showers there'll be broken cloud with some reasonably long sunny spells breaking through. Apart from the east coast, winds will be lighter than they've been over the last couple of days too, so temperatures of 19-23c will feel quite warm.
The low pressure which has been responsible for all the showers this week will slip further away into Friday. There will be some showers, but they'll be more isolated than they'll have been during today. Winds will be lighter along much of the east coast, but East Anglia and the southeast will keep a more noticeable breeze. Temperatures will be very similar to today, perhaps squeezing a touch higher in the south though, with 25-26c likely locally.