The weather is settling down for most of England and Wales for the rest of the week with a few showers for northern Britain and Northern Ireland at the weekend. High pressure brings fine weather further south and a bit warmer by Sunday.
Warm and humid air moves into SE Britain on Monday with temperatures widely into the 20sC, possibly into the low 30s and that warmth spreading over eastern Britain. There will be the threat of heavy showers, even thunderstorms heading up from the southwest.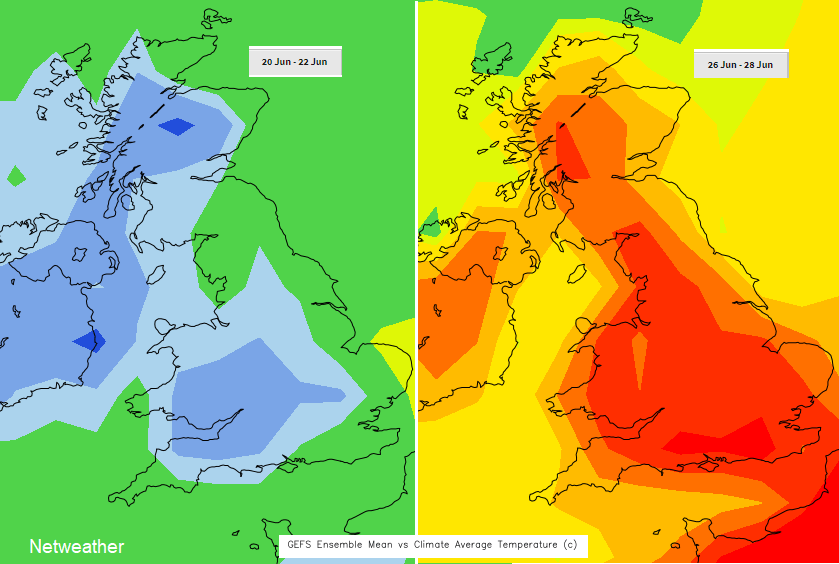 If you are thinking of holidays, July looks cooler, back into the teens, low 20sC.