The frontal bands reach over Wales and SW England during Friday morning, also central southern England into the Midlands. As the frontal rain moves up over northern England, with a wet spell for the Peak District and Pennines, into the Lakes for Friday afternoon, rain will continue for Wales, especially in the north. Southern Scotland starts to receive light and patchy rain in the afternoon, with heavier pulses in the evening and overnight.
The UK Met Office has already issued a yellow weather warning for heavy rain from showers on Friday afternoon and evening. So, there will be a lull after the frontal bands move through, a bit of heating and bright spells but this just sets off the convection.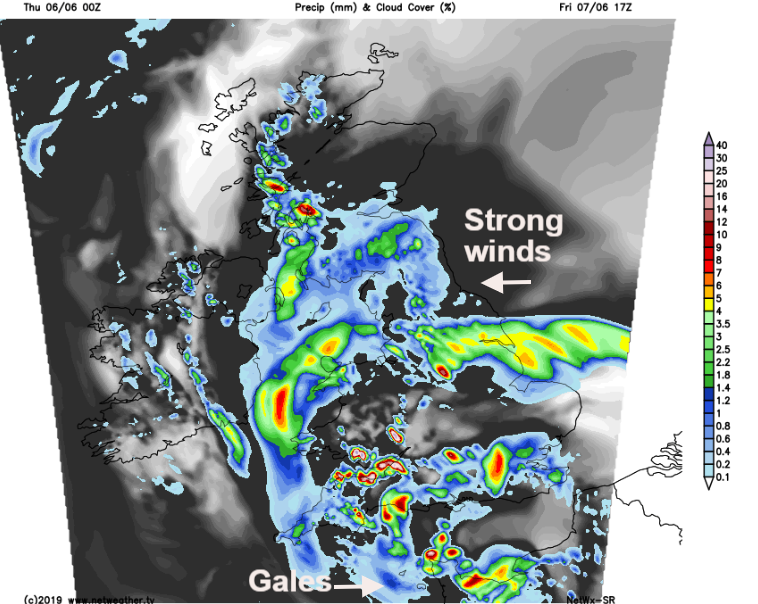 These showers will be hit and miss as always but there will be hefty downpours with 20-30mm of rain expected, thunderstorms and surface water with spray, so not ideal conditions for the Friday evening rush.
Most of this has concentrated on the rain, but there will be strong winds around coasts and for some ferry services, through the English Channel and the Irish Sea. For the southern areas that have been dry, this is the main chance of rain for this week but often after a dry spell the rain doesn't soak in. So, it runs off and there are surface water issues. If you do get a thunderstorm or heavier shower, these can give high totals to a small area.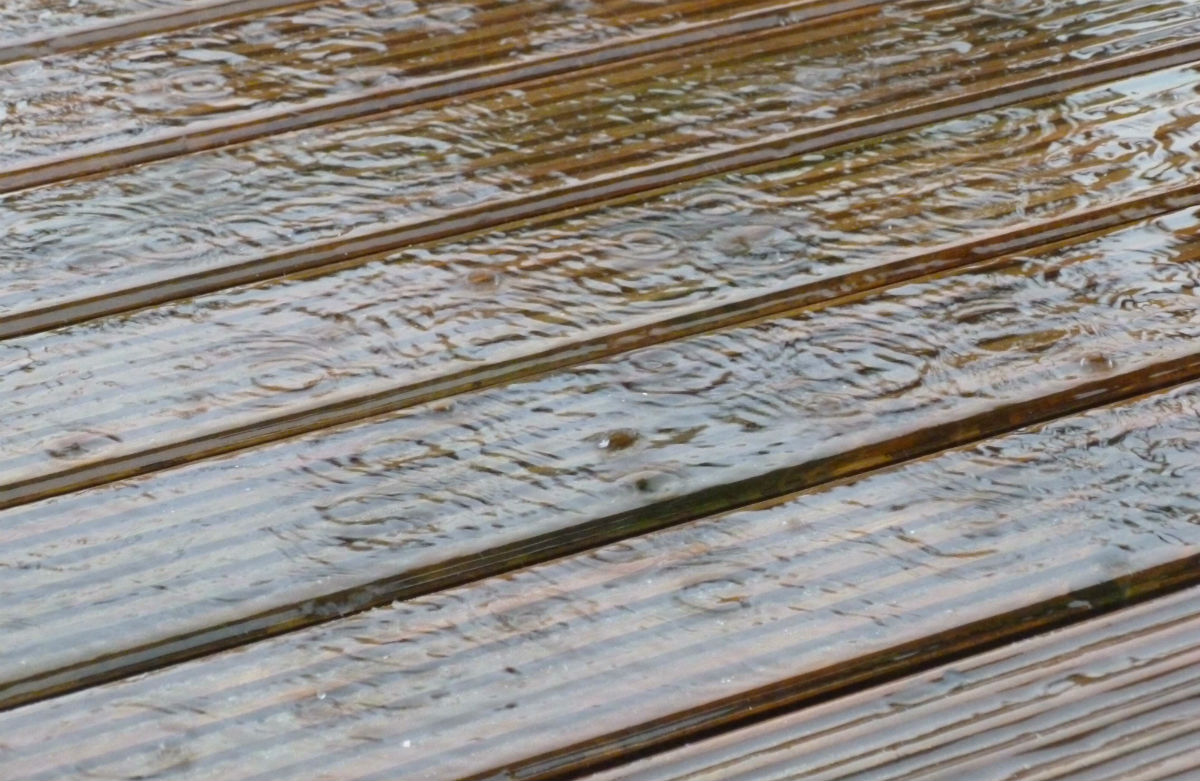 Summary, a very wet start for the Channel Islands early on Friday, heavy rain spilling into SW Britain for Friday morning rush hour. A band of rain heads northwards during Friday morning through SE England, East Anglia, more of southern Britain but rotating over Wales. Wet and windy for Cornwall. Frontal band continues up through the Wash, the Midlands, into northern England with more rain for N. Wales and Cornwall. Heavy showers break out for inland southern Britain on Friday pm and occluding frontal bands continue to rotate over Wales and Cornwall, nudging northwards through NE England into southern Scotland. Worst of rain could miss most of Northern Ireland and rest of Scotland. There is a fair bit of uncertainty about progress northwards of low centre after this, before it pulls off into North Sea. And of course, some areas will see showers in the south and others miss them altogether.
More discussion and chat about Miguel on the Netweather forum