The UK as a whole was warmer, sunnier and drier than average. This looking at the 1981-2010 climatological average from the UK Met Office. Wales was slightly wetter than average, got 100% of its average sunshine and was a bit warmer than average. Northern Ireland a shade above average for April rainfall, duller than average and slightly warmer. Scotland had a much drier, warmer and sunnier April. England was warmer, drier and sunnier than average over the month.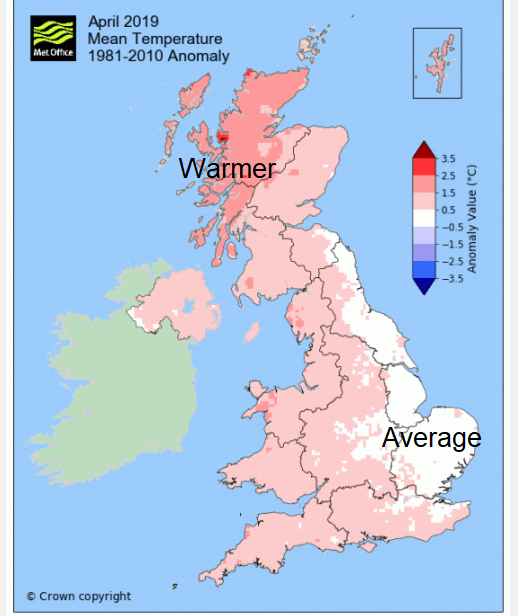 "A number of records were broken including it being the hottest Easter Monday on record in England, Northern Ireland, Scotland and Wales. Over the Easter weekend a total of 18 weather stations across the UK broke their April temperature records. Met Office"
Treknow in Cornwall reached 25.8C on Good Friday, the 19th.
Braemar fell to -6.8C on the 10th, there was some chilly weather around at the beginning of April. Parts of Scotland, North East England, Cumbria, Wales and Dartmoor woke to a covering of the 'white stuff' on the 3rd as Cumbria recorded 13cm of snow.