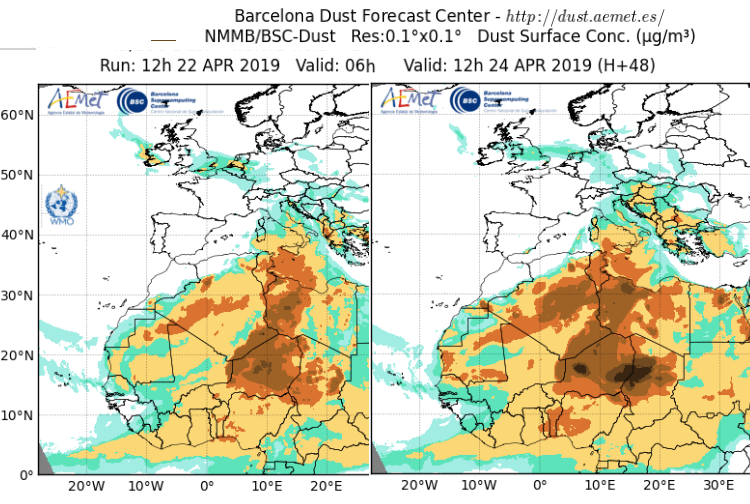 Through the Mediterranean, particularly southern France and Sicily there have been strong winds and plenty of dust, as a cloud of Saharan dust spread over the area. The high pressure, which was sitting over Scandinavia over Easter bringing the UK all that sunny, dry and warm weather, has now shifted over Russia. This is resulting in strong winds from the south.
Air over northern Africa is being sucked northwards, through France, over the UK and even up to the Arctic. SW England is already seeing some of the dust at the surface and forecast to reach Ireland too. There is some difference in the concentrations at the surface charts and the load charts.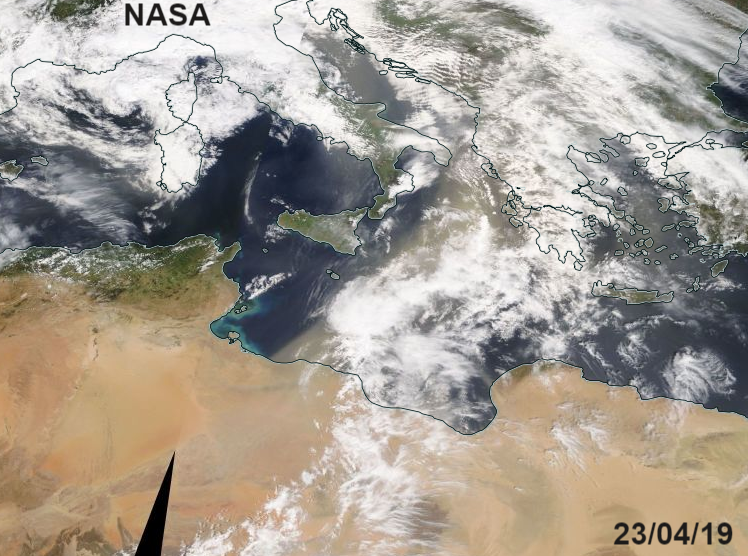 Up in the atmosphere, these extra particles should enable spectacular sunsets. The short wavelength blue and green rays scatter much more strongly than longer wavelength yellow and red rays, leaving the beautiful skies.
There are many forecasts for the dust, giving intriguing images. The SKIRON forecast from the University of Athens is useful and can show dust moving westwards across the Atlantic towards the Caribbean, or in this case northwards towards the UK.