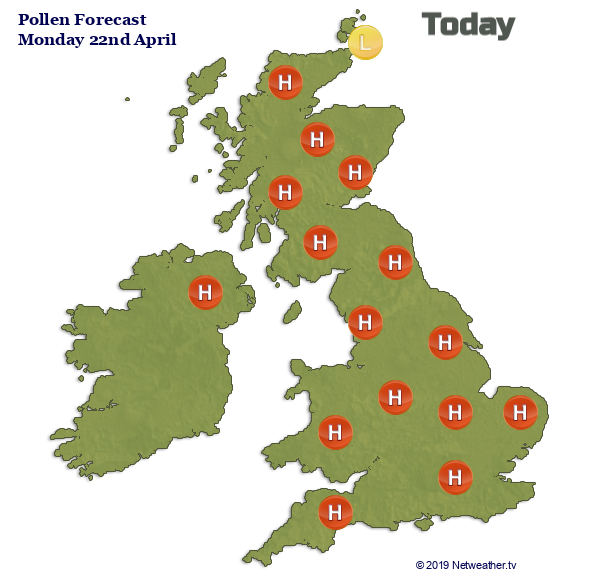 There are still high pollen levels, it's tree pollen at the moment. UV levels are moderate, and the fire risk is very high in some parts of the UK with fires on the moors of Northern England and in Northern Ireland. Take care in this dry, warm spell with cigarettes, campfires, BBQs and rubbish.
Air quality is poor in some areas, with an air pollution warning for Bournemouth due to the recorded levels of Ozone. There are health implications for these very high levels. Also particles levels are high or very high in a few locations this morning.
"Dry and sunny weather along with light winds has resulted in increased levels of pollution at some UK locations" DEFRA
Dust forecast models are showing Saharan dust heading up towards the UK by Tuesday, drawn up in the warm southerly flow. This will add to the various particles already present over the UK.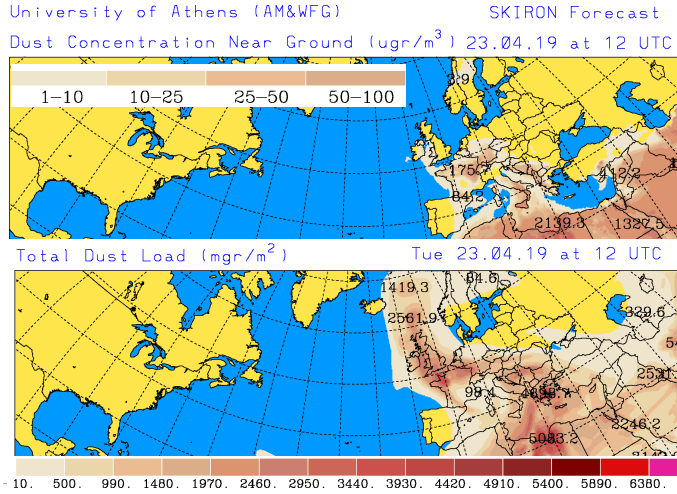 Tuesday
There will be more cloud for the far west of Britain and over Ireland on Tuesday with a few showers. A more easterly wind will set in which will be fresh off the North Sea so a very different feel for eastern counties. Western Britain, central southern England stay warm and bright or sunny. So another lovely day with temperatures into the low twenties.
Later on Tuesday, the combination of warmth and more moisture leads to the risk of thunderstorms, heading at first towards SW England, perhaps clipping the Channel Islands and into Wales and eastern Ireland.
Through the week the temperatures sink, up to 21C on Wednesday and only 17C by next Saturday. Still not bad but quite different to the warmth of Easter weekend.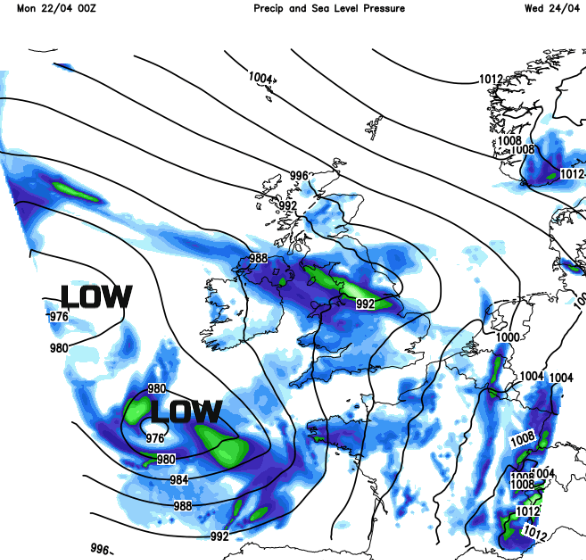 Finally, after days of dry weather, this week turns more unsettled. Low pressure spin up from the SW bringing showery rain, thunderstorms and more cloud. So a slow but definite change for the week ahead.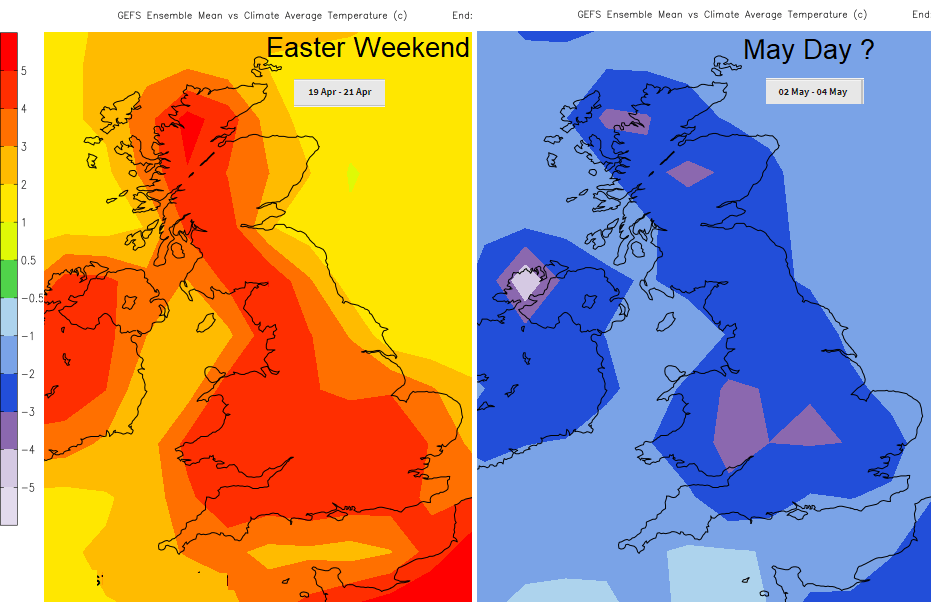 And if you are thinking about the next long weekend, May Day Bank holiday weekend currently looks much colder. Still a while to go.