The chart below (courtesy of the Met Office) shows the main release periods and peaks of pollen from trees, grass, weeds, crops, etc.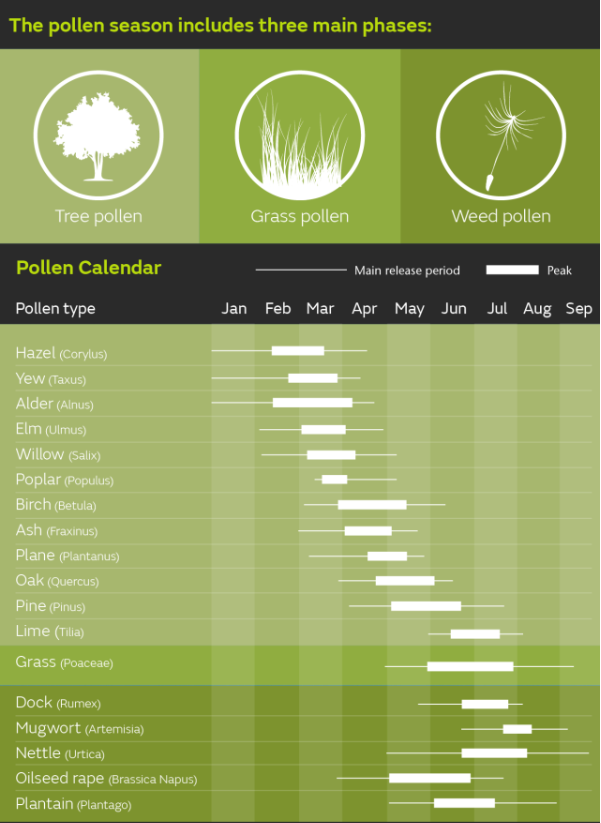 Example of mapping pollen hot spots based on pollen type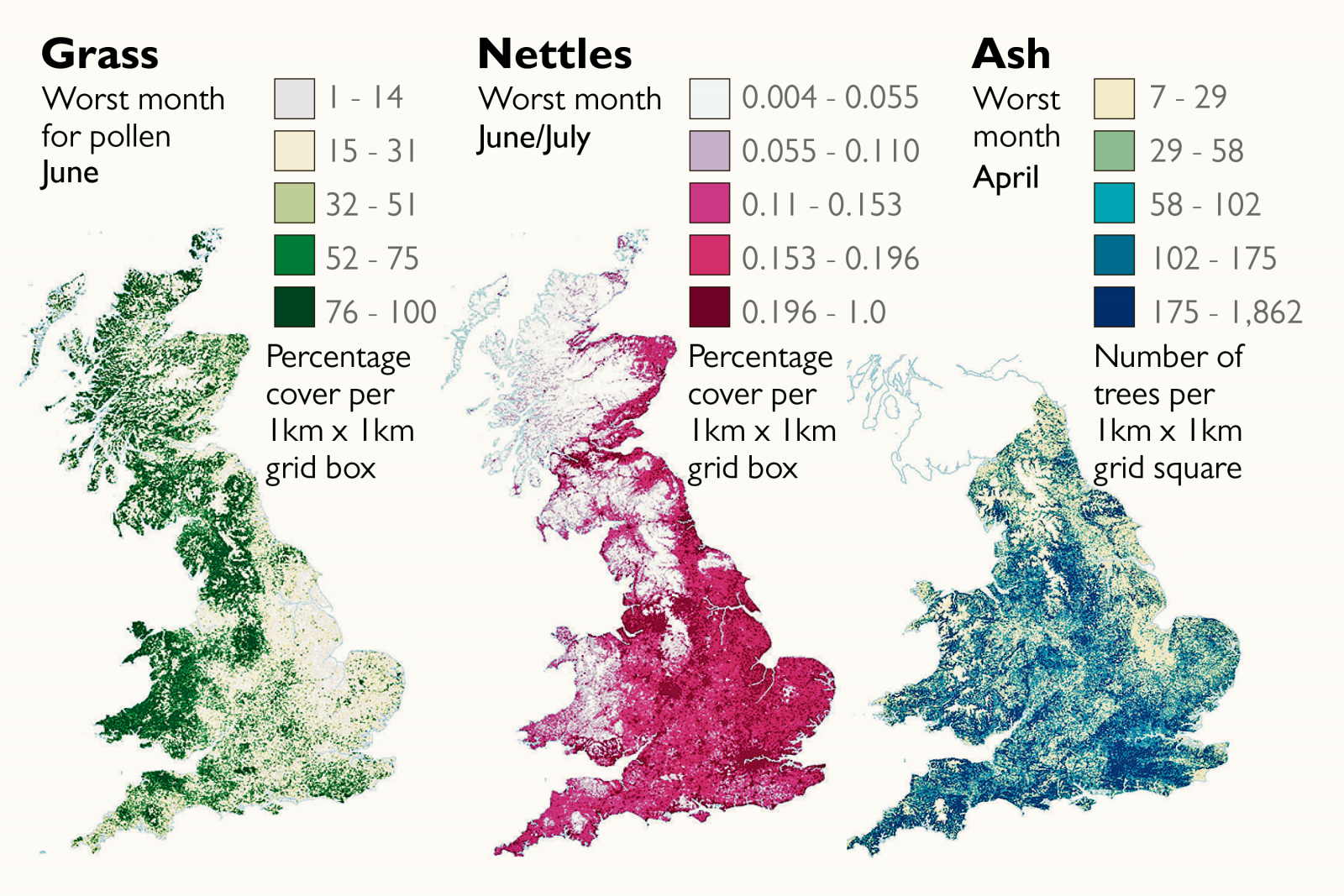 Pollen levels can reach peaks at different times of day, usually in the morning and late afternoon, but more particularly early evening. Hay fever symptoms usually appear when the pollen count is high, which for grass exceeds 50 grains of pollen per cubic metre, it maybe higher for some types of trees, birch for example, when pollen counts exceed 80 grains per cubic metre
What are pollen allergies and hay fever?
Pollen count forecasts
Netweather issue a daily pollen count forecast during the season for pollen, which has a forecast for 5 days ahead.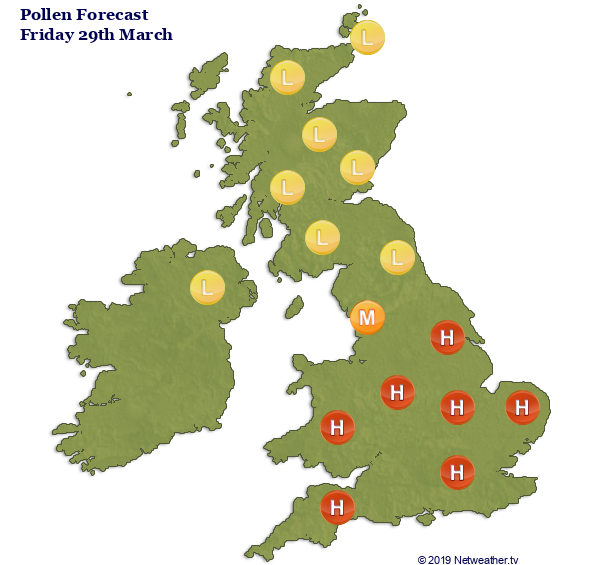 Today the pollen count is forecast to be high across much England and Wales, medium to low across northern England, low across Scotland and Northern Ireland – where we have more in the way of cloud. The pollen at the moment mostly produce by trees. High pollen levels are forecast to become confined to SE England and East Anglia on Saturday, then the forecast for Sunday is low in the north to medium in the south, probably due to lower temperatures than today, as cooler and fresher conditions spread down from the northwest