Tonight
There will be more cloud about for northern UK tonight with a westerly breeze. Temperatures will be around zero for southern Britain with very light winds so there could be some patchy fog, not much though.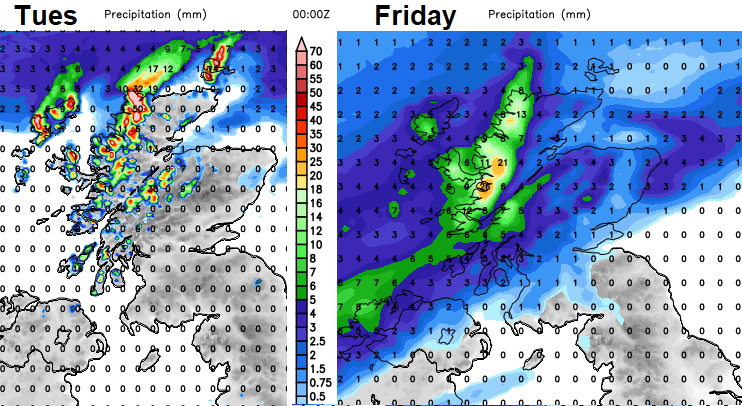 Tuesday is another fair day but with more cloud about. Southwest Britain keeps more sunshine and there will still be good sunny spells for Wales and parts of central England just more cloud further north. The wind will be from the west on Tuesday, so more of a chill for NW Britain and less so in the east.
As the week progresses day time temperatures will nudge up so 17C is likely by Thursday in the south.
By Friday there will be a SW wind as the front arrives bringing cooler air and the winds turn to the NW then north at the weekend.
To think Northern Ireland had its wettest March on record by the 19th, now it's looking at a week with hardly any rain. Tree pollen season is about to start so if you have an irritated throat, runny nose it may not be a cold. The sunshine is getting stronger, worth putting sunscreen on before one day catches you out. And air pollution levels are likely to rise as the air stagnates across the UK, with light winds and little movement as the air becomes trapped under the high pressure as the week progresses.
Overall a dry, settled week, cloud amounts and wind direction will vary. Temperatures creeping up until Thursday and then falling away for the weekend.