With the jet stream on the way north this week, high pressure will be running our weather show bringing plenty of settled, dry weather. There will be some cloud around at times, but where the sun is shining, it'll feel very pleasant and very spring-like.
For much of England and Wales the settled weather has already arrived, and for many today will be a bright or sunny day. Into Scotland and Northern Ireland it's a different story where it's windier with some blustery, and over the hills at least, wintry showers. They, along with the gusty winds will actually filter further south as the day wears on as well, making their way into Northern England later.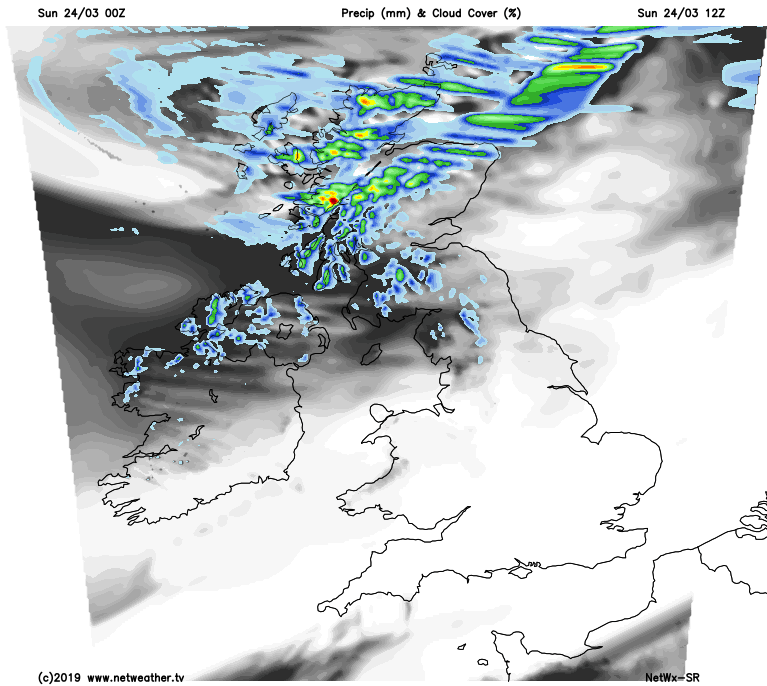 Temperatures today will be warmest in southern and central parts, reaching the low-teens. Elsewhere 7-12c will be typical, with the cooler end of that in the north and west.
A lot of the showers will die out overnight, and with skies clearing, that's going to lead to a frost in places - chiefly from northern England northwards. A bright or sunny day then follows for a good deal of the country, but there will be more cloud drifting into some coastal regions, especially in the west and north, with a few drizzly bits of rain possible, particularly in the north of Scotland. Temperatures will be on a par with today, so not looking especially exciting but warm enough in the sunshine.
---
The hayfever season has begun - check the latest pollen count and daily 5 day pollen forecast here.
---
Into midweek, with high pressure well in charge, there's very little likely to change day to day. There will be some cloud under the high, so don't expect wall to wall sunshine, and if you're in the far north or northwest of Scotland, you will see some thicker cloud and even some rain moving in at times. But in the main, it's fine, dry and increasingly warmer. More parts will be heading into the teens on Tuesday, perhaps the mid-teens by Wednesday and Thursday may even see some parts getting into the high teens.