Temperatures took a dip to start this week, after the unseasonably warm temperatures late last week and into the weekend, though still above average for the time of year. And there was a splash of rain for many too on Monday, some more than others. However, after an unsettled and cooler blip during the first half of this week with further rain for the north and west, the weather looks like becoming drier and more settled with temperatures on the rise too, as high pressure builds back in. Increasingly warm air looks to be dragged up from the south towards the weekend, so on Friday in the south we could see temperatures reach 17C and Saturday 18C! The average for this time of year is 8/9C in the south, so highs on Friday and Saturday some 10C higher than average. The record highest temperature for February is 19.7C set on the 13th at Greenwich, London in 1998, so we could possibly come close to challenging this record.
Today
For now, clear spells developing overnight across many parts means a chilly start to Tuesday for many, temperatures lowest towards the south coast of England, falling to -2C at Southampton Airport and -1C at Shoreham in East Sussex, so a touch of frost in places across southern England. Though there is more in the way of cloud and a few showers across western parts and a breeze keeping temperatures higher here.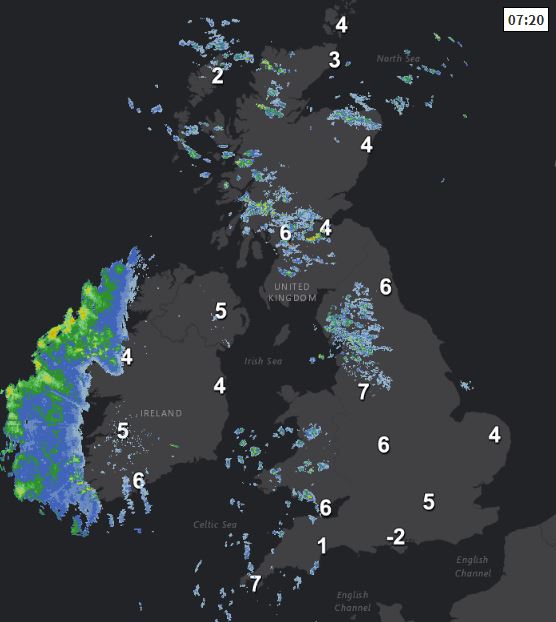 For many it will be a dry and bright or sunny morning, with just a few scattered showers in the west continuing. Cloud will thicken across the west this morning though and by early afternoon outbreaks of rain will spread in across the island of Ireland, with some patchy light rain developing across western parts of mainland UK. Cloud increasing further east across eastern Scotland and eastern England but staying mostly dry, SE England and East Anglia staying bright or sunny.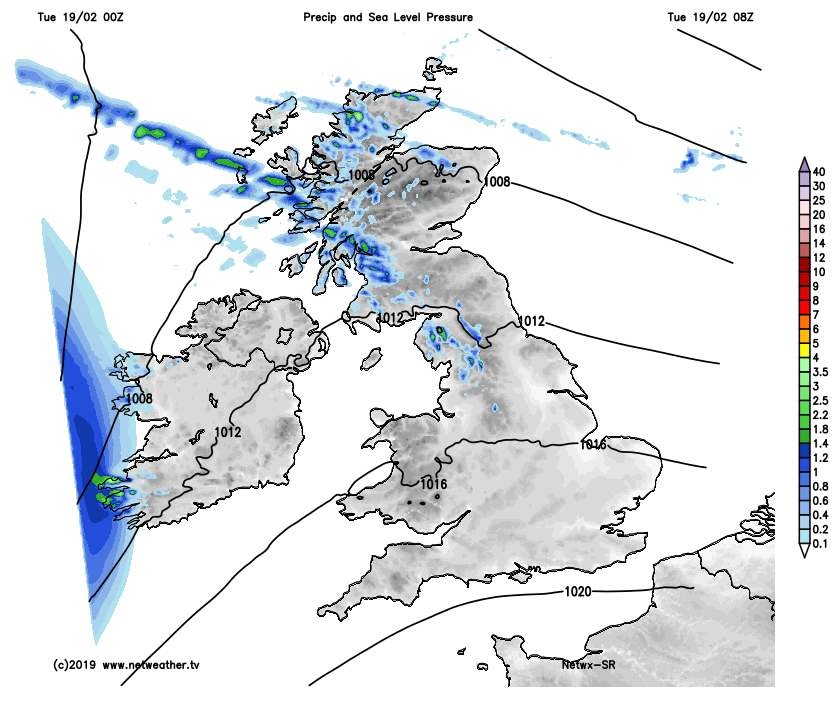 Temperatures reaching 8-10C across Scotland and N. Ireland, 10-12C across England and Wales.