With clear spells and a northerly wind overnight, it a colder start this morning from parts of the UK than of late. There is a warning for Ice in northern Scotland from the UK Met Office, but Monday will be a fine bright day as pressure builds in from the west.
There is a line of cloud and showery outbreaks over northern England edging southwards and a feed of cloud and showers into north Wales. Both of these areas fade, and the weather will improve today with light winds. Temperatures will be around 7 or 8C with 10C in London and the SW and only 4 or 5 for northern Scotland.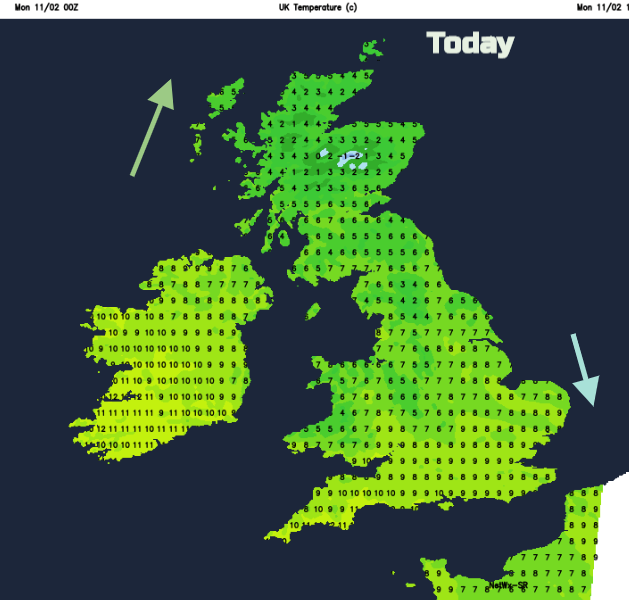 Later a warm front heads towards NW Scotland bringing cloud rain and a freshening southerly wind.
Tonight, it stays mild over southeast England with hardly any breeze. The cloud in the NW keeps the temperatures up for Northern Ireland, Wales and much of Scotland. Northern England into the Midlands could see a touch of frost, as may inland Wales and eastern Scotland earlier in the night. Fog is also expected for southern Britain under the still conditions.