Tuesday 22nd January brought excitement for some and disruption to others as snow showers reached across the UK on a cold NW wind.
Overnight temperatures have fallen to -10C in NE Scotland with a widespread frost and warnings for ice as the snow became compacted and froze like a pane of glass.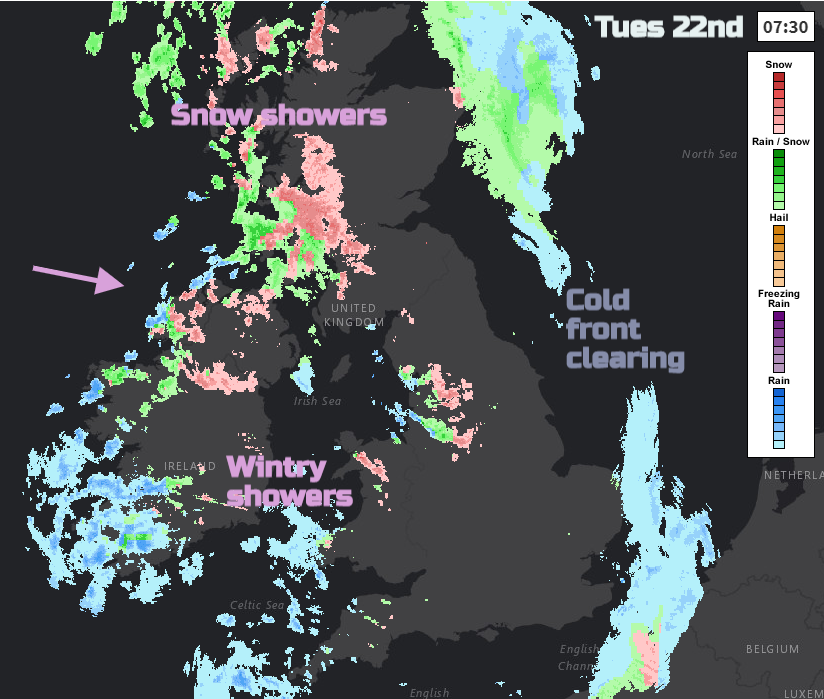 For Wednesday 23rd January there will still be a few snow showers but not as many as on Tuesday.
Tuesday started with a cold front clearing off into the North Sea allowing much colder air to flood across the UK. The brisk NW to W winds brought a host of showers, with snow falling in western Scotland n reaching Glasgow for rush hour and wintry showers beginning to appear over Northern Ireland, NW England and Wales.