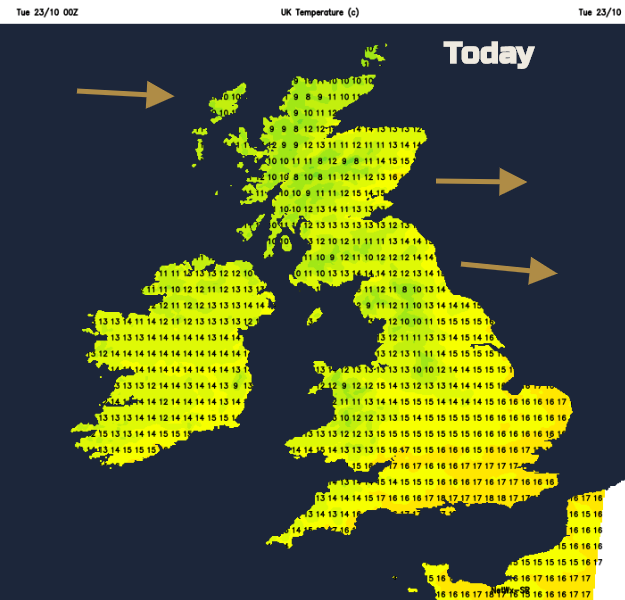 The winds ease off further tonight and it won't be too cold, still dipping into single figures though.
Wednesday will be similar but less windy. Brisk westerly winds continue over Scotland, not as gusty in the east, but gales for the Northern Isles. The rain will have eased off in the far north too, but it remains cloudy and damp. Southeast Britain will see temperatures of 16 to 18C and with lighter winds, it will be a pleasant middle of the week.
It will be cooler overnight, a touch of frost for the West Country inland.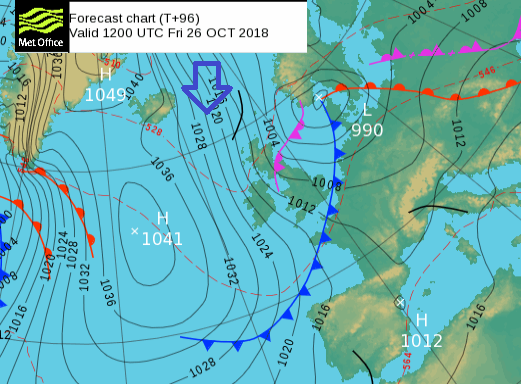 Thursday will be more cloudy, with early fog in the SW. The winds will be lighter but cold fronts gather themselves in the NW, this will bring the change to Arctic air for the end of the week.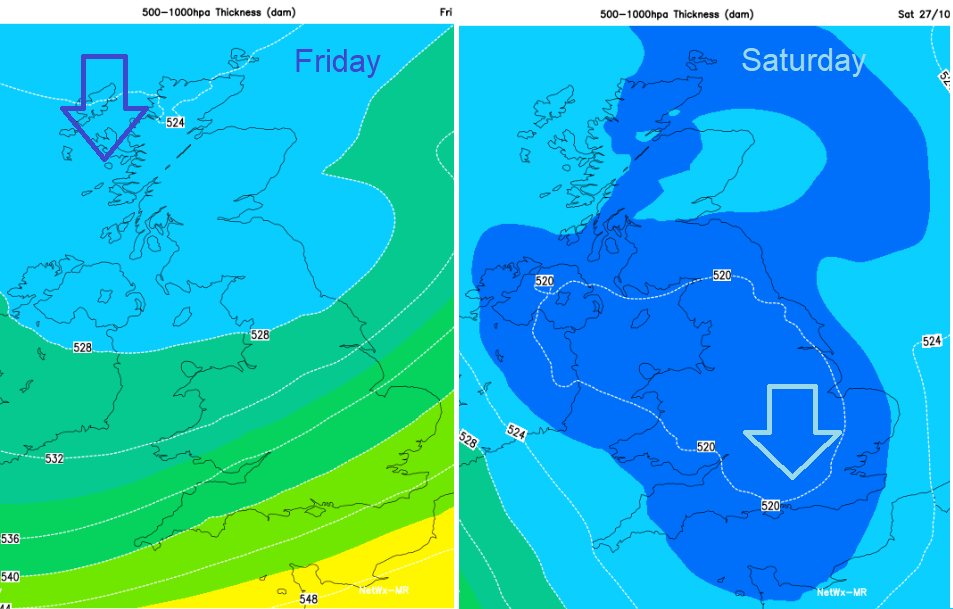 Is it going to snow?
It will do somewhere in the UK, northern Scotland and the Scottish mountains being most likely. Showers of rain, sleet and hail will reach down through the UK. Flurries or wet snow is likely for the Welsh mountains and tops of the Pennines, possible for the North York Moors, Antrim Hills, maybe the Peaks. In the cold wind, it will feel like it could snow as showers pass by, but more likely will be that horrible icy cold rain.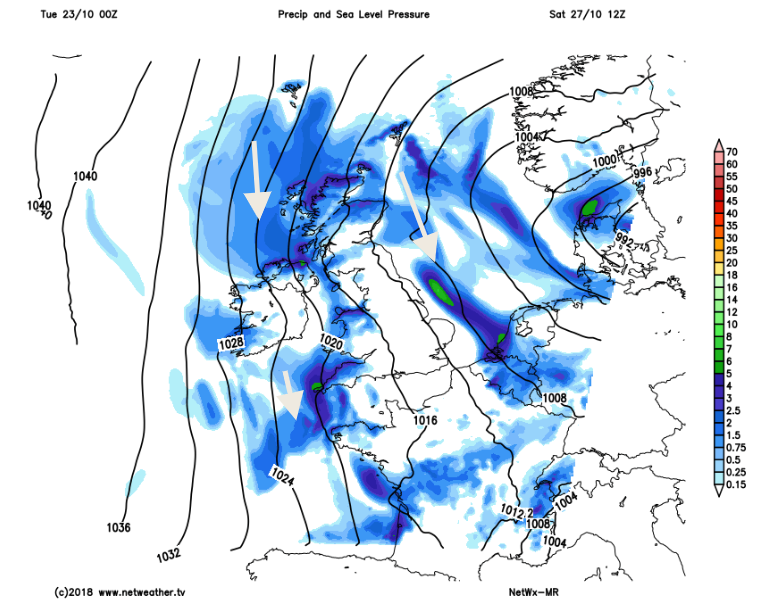 Friday will feel colder in the fresh to strong north to NW wind. Frost and ice will appear overnight, and it will feel even colder on Saturday. Many areas will stay dry and bright. The feed of showers shifts slightly, coming in from the NW on Friday and veering a bit so that the north and then east of the UK see more showers and so the risk of wintry bits.
Prepare for the cold wind later this week.
By Sunday, pressure will be rising in the west, so it becomes drier and less windy for Northern Ireland and fair but breezy for Wales. It will be windy for SE Britain with lots of showers still whirling in from the North Sea. Will it snow?