We have high pressure in charge of our weather at the moment, so there'll be plenty of fine, dry weather today, and away from the far north and northwest of the country, that'll stick around right through into the weekend.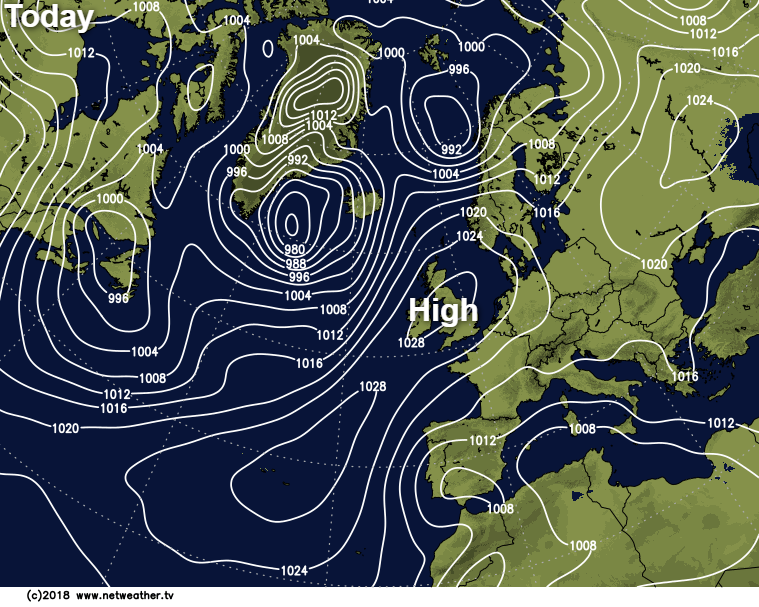 The UK is topped and tailed by some extra cloud, so despite the high pressure, it'll not be sunshine all the way. There are also some lingering mist and fog patches here and there this morning. For many though, it'll be a fine Autumn day with sunny spells. Temperatures will be warmest in the south at 15-17c, cooling off as you head further north though, with Scotland and Northern England typically seeing 10-12c.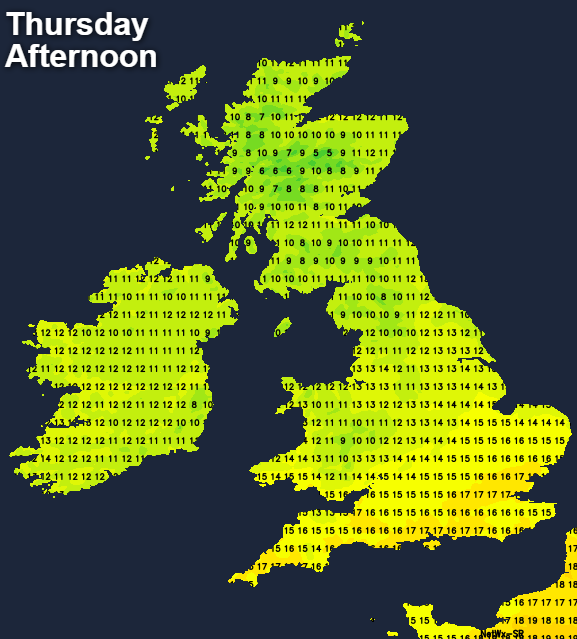 A chilly night follows, with a touch of ground frost in places. The northwest of Scotland will see the cloud and winds increasing as an Atlantic system nears though, and that'll push some rain inland from around midnight onwards.
That'll mean Friday is a bit different to today in the far northwest, with some outbreaks of rain continuing at times, along with a brisk southwest wind which will affect much of the northern half of the country. There could also be the odd shower blown into north Wales and northwest England, but they'll be the exception rather than the rule. Elsewhere, another dry, bright or sunny day on the way with temperatures mostly on a par with today.
The weekend then starts similarly, with thicker cloud and outbreaks of rain moving into the northwest, but tending to get a bit further south and east than they did on Friday. Away from that, it's still fine, dry and pleasantly warm in the sunshine after a chilly night.