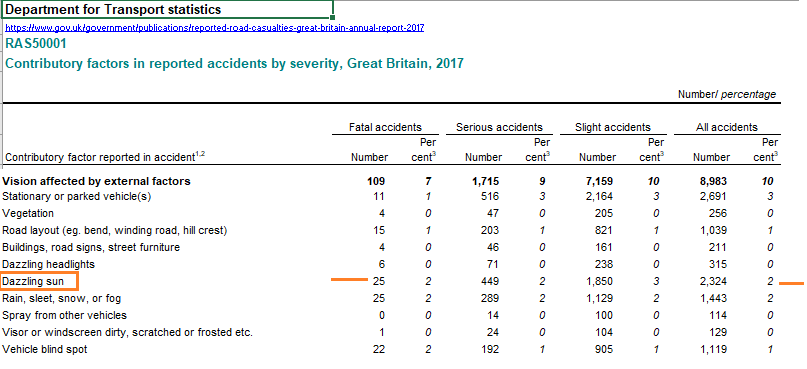 1,466 fatal accidents occurred in 2017 (could include more than one fatality) Includes only accidents where a police officer attended the scene and in which a contributory factor was reported. Dept of Transport.
In 2017, 25 accidents with at least one fatality were reported with the dazzling sun being a contributing factor. There were 449 serious accidents. By comparison, there were 18 fatal accidents linked to fog in Great Britain in 2017 and that seems more obviously dangerous. Taking extra time and being more aware of other road users is key in the next month. For countryside areas; having patience behind farm vehicles as the harvest is gathered in and in cities allowing more time for your journey as the traffic builds after the summer break and towards Christmas.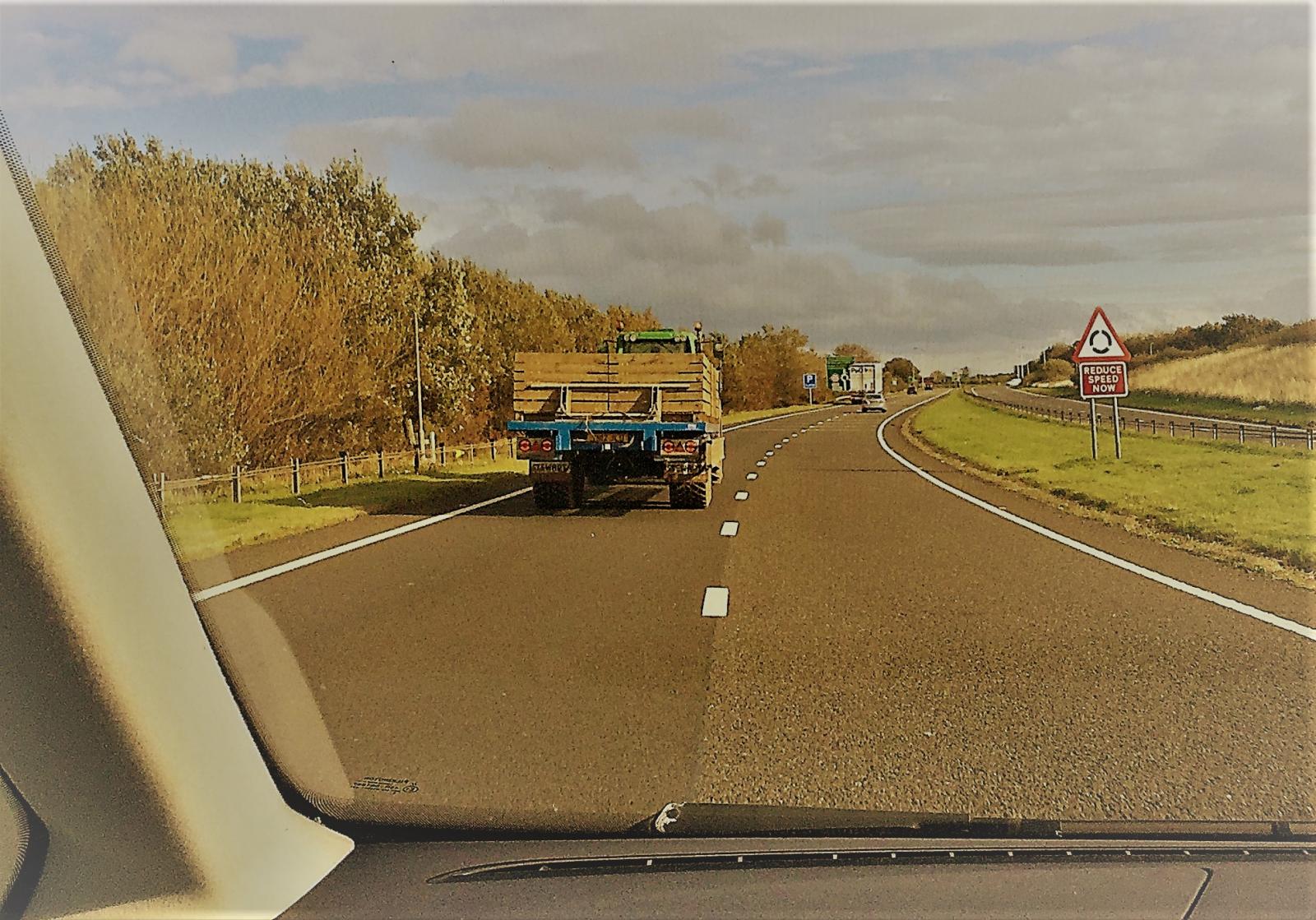 Bright, high contrasting clothing for active people. That classic black Rapha cycling jersey may look suave on, but you are essentially wearing camouflage.
Put your headlights on, regardless of the sunshine, then they are ready for the dark patches.
Clean windscreens and fill up the screen fluid. The frosts are returning so it's time to sort the washer fluid with winter-mixture screenwash
Keep sunglasses in the car, and a de-icer now. Weird mix but that is autumn, a time of transition and contrasts.
Advice from the AA. Remember:
If the sun's behind you, it's in the eyes of those coming towards you.
If the sun's in your eyes it's probably blinding drivers following you too.