Mostly dry with clear skies developing tonight across England, Wales and eastern Scotland, scattered blustery showers continuing across western Scotland, Northern Ireland and western coasts further south.
Friday
After a bright start first thing, soon clouding over across northern and western areas – with patchy outbreaks of rain spreading east across western Scotland, N. Ireland, northwest England and Wales – turning heavy across the northwest. Staying mostly dry across the Midlands, southeast and eastern England – sunny in the morning, but tending to cloud over from the west through the afternoon. Temperatures reaching 15-18C in the cloudier north and west in the afternoon, 19-23C in the sunnier south and east of England. Increasingly windy through the day, particularly in the north, where we could see gales over exposed coasts and hills.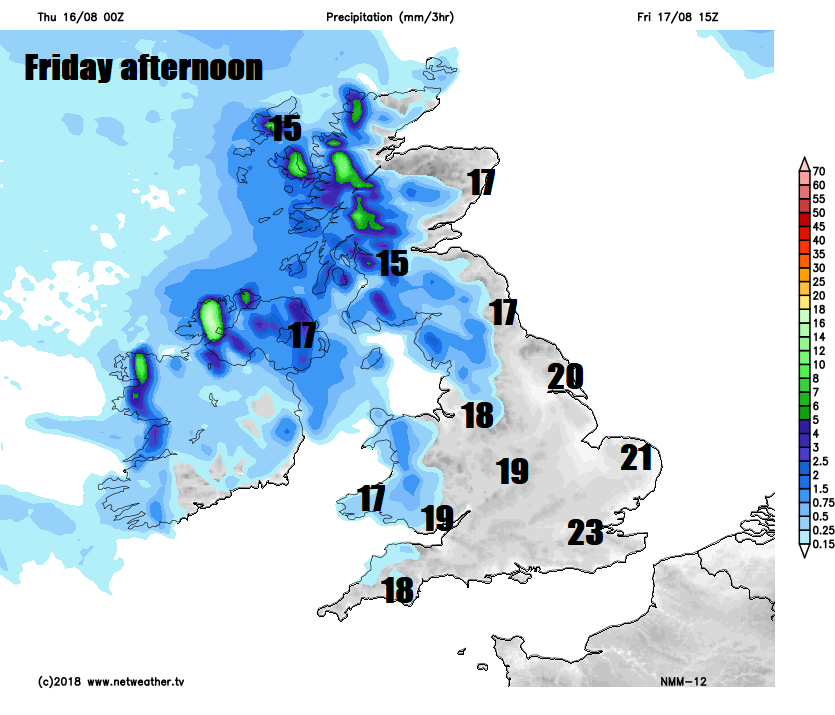 Saturday
Windy in the north on Saturday, a trailing front will bring further outbreaks of rain across southern Scotland, far north of England and N. Ireland, showers to the north over northern Scotland. To the south of the front generally rather cloudy with drizzle or light rain over western hills and coasts, however across southern and eastern England we should see some bright or sunny spells – where it will feel rather warm and humid – perhaps reaching 23-26C, elsewhere reaching 17-21C.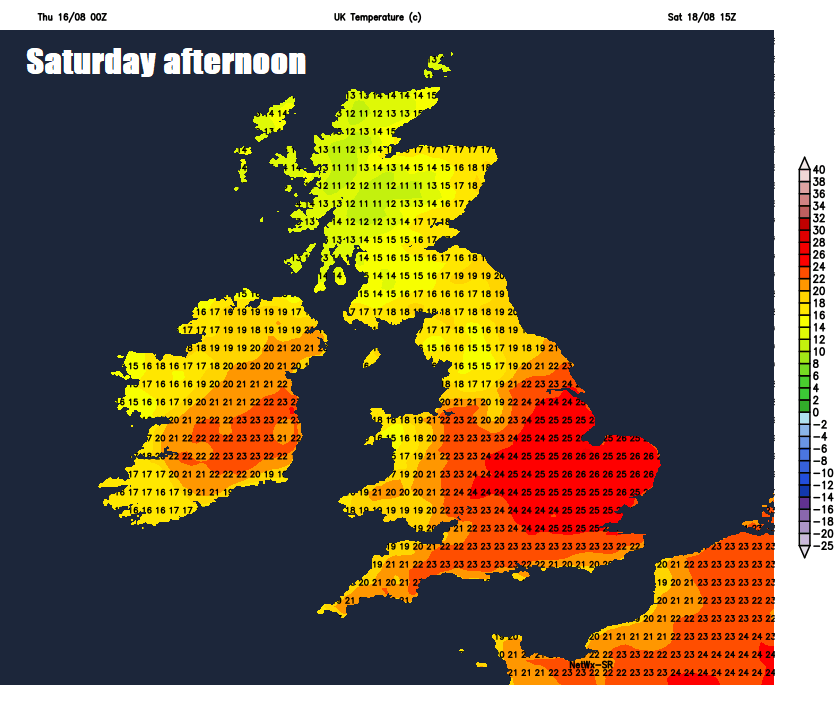 Sunday
The remnants of ex-subtropical storm Ernesto will arrive as a compact area of low pressure across Ireland Saturday night, before moving east across northern Britain during Sunday, bringing outbreaks of heavy rain, particularly over western hills, the rain clearing in the afternoon. Further south, often cloudy with some patchy rain across the west, some bright or sunny spells in the southeast where it will be warmer on Sunday.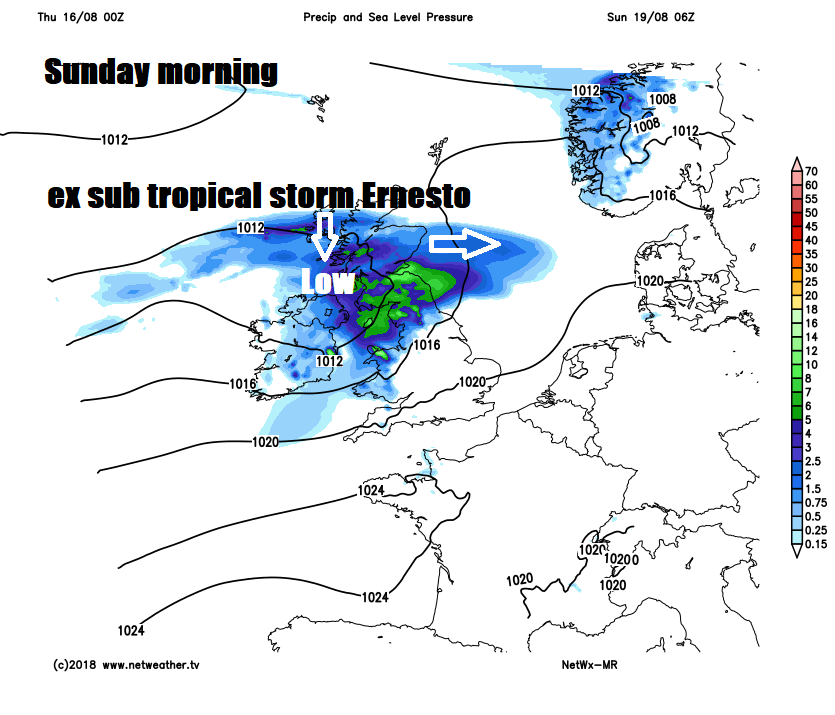 Next week
Next week, a strong westerly jet stream will be close by, across the north initially, but dipping south at times, so the weather continuing changeable and breezy with rain at times, particularly in the north, tending to be driest and warmer in the south and east of England.