Today will see a band of rain clear south-eastwards across England, followed by sunny spells but also blustery heavy and perhaps thundery showers across the north and northwest. The eastern side of Britain looks to stay dry tomorrow, while cloudy and patchy rain spreads into western areas. The weekend is looking often cloudy for many, with some patchy rain in the north and west on Saturday, while on Sunday ex- subtropical storm Ernesto will move across the north on Sunday, bringing heavy rain across the north. However, it will be mostly dry, bright, warm and humid across southern and eastern areas of England.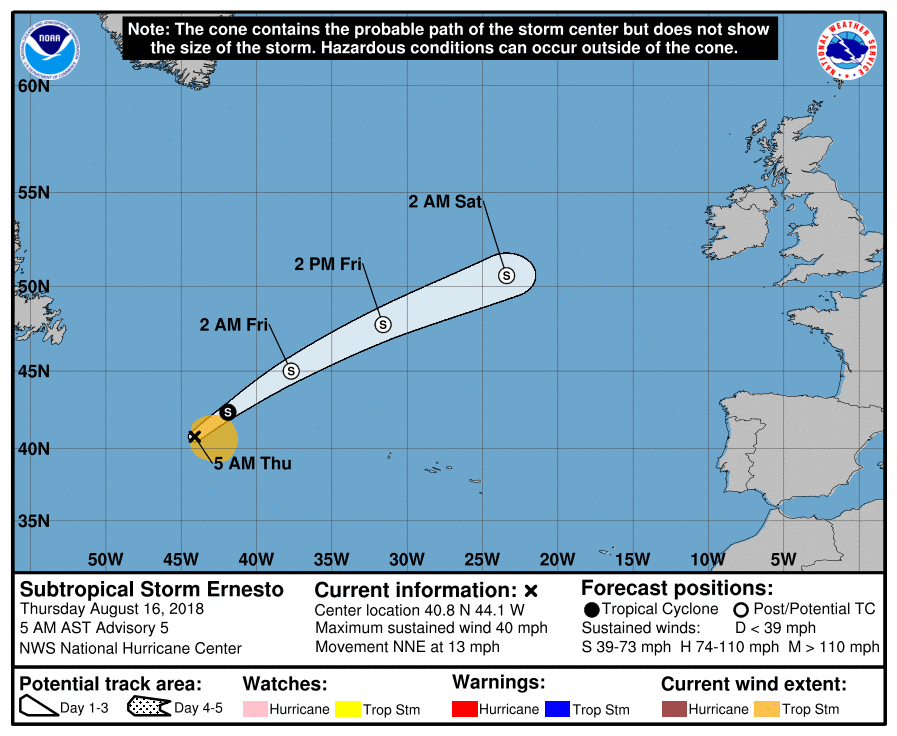 Today
For now, a band of heavy rain stretching northeast from the central southern and southwest England up to the east coast is bringing a wet commute for some this morning. Grey and breezy ahead of the rain across the far south, but to the north of the rain band there is plenty of sunshine this morning across northern and western areas, but there are some heavy showers packing in across western Scotland and NW Ireland.
The band of rain along a cold front across England will continue to spread southeast across SE England and East Anglia through the morning, bringing a spell of heavy rain, taking its time to reach Kent and eastern East Anglia, the rain eventually clearing the far southeast early evening. Elsewhere, fresher with sunny spells following but also a scattering of blustery showers becoming more widespread across northern and western areas, perhaps heavy and thundery across Scotland and Northern Ireland.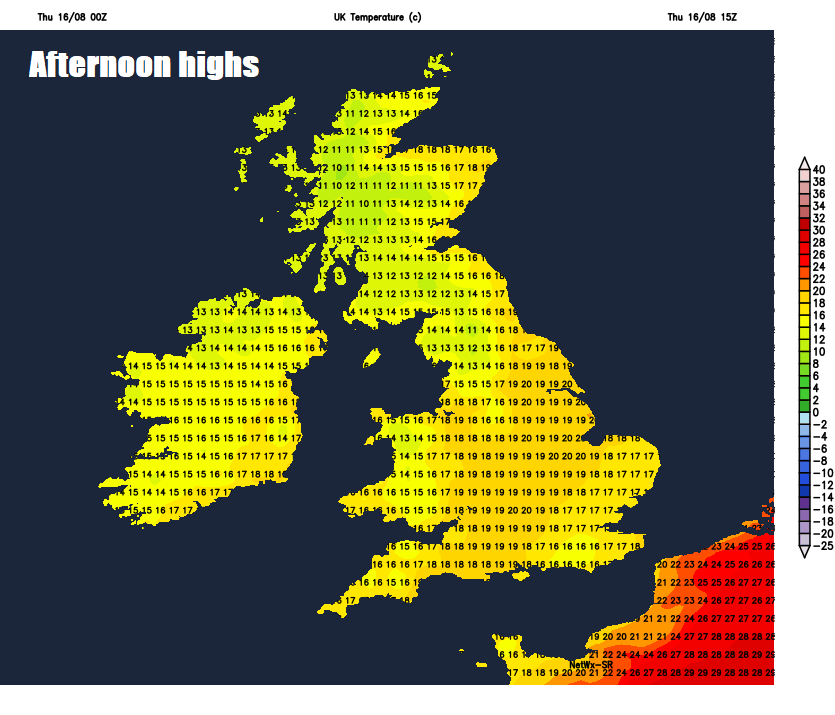 Temperatures this afternoon reaching 16-19C across Scotland and Northern Ireland, 19-22C across England and Wales where we see the sunshine, 18-19C under the cloud and rain in the southeast. Breezy for all, gusty winds across the north – especially as showers pass through.
Mostly dry with clear skies developing tonight across England, Wales and eastern Scotland, scattered blustery showers continuing across western Scotland, Northern Ireland and western coasts further south.